WE KNOW that Mother's Day can be a challenging time; for those of us who can't be together, for mothers who have experienced loss, and for those who may not have experienced a straightforward journey to motherhood.
We are thinking of you all today.
We want to share a lovely story which shows how public donations have helped midwives across our three counties to deliver babies safely at home.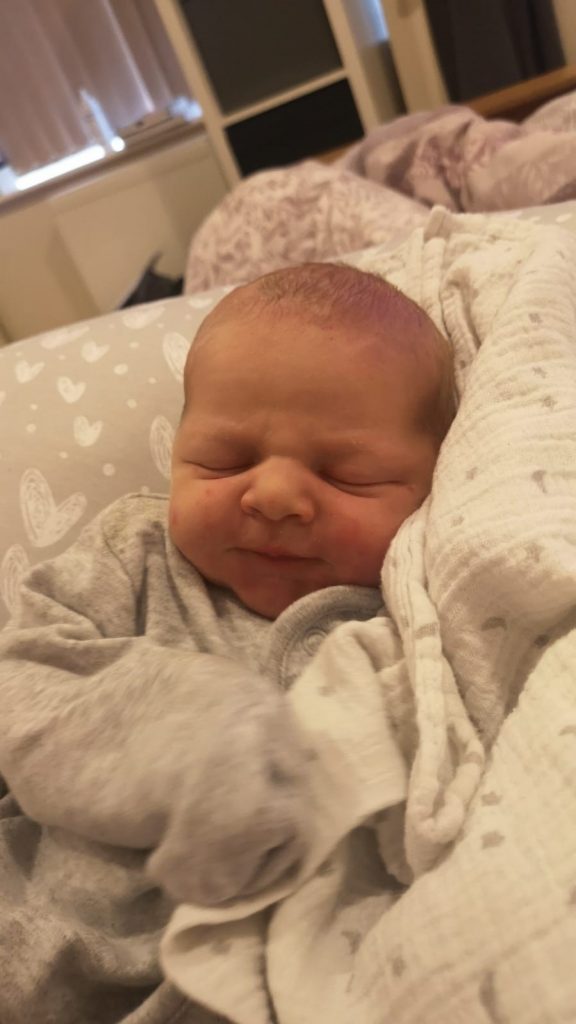 Thanks to your generosity, Hywel Dda Health Charities has supported the purchase of Community Midwife Bags, so every midwife across Carmarthenshire, Ceredigion and Pembrokeshire will have their own bag, with all the equipment needed to support birthing mothers and their babies.

Community Midwife Lisa Rose got to experience the benefit of the bag first-hand on 3rd March when she gave birth to her second baby, Isaac, at home in Aberystwyth.
Supported by her partner Graham and her colleagues, fellow community midwives Hannah Perkins and Rhiannon Edwards, Lisa, 29, was delighted to be able to give birth at home after a short labour which included time in a birthing pool.
Lisa said, "As a community midwife I have always found the bag to be really helpful at every home birth I have attended and felt reassured knowing the midwives attending my birth had this excellent kit with them."
Community Midwife Team Leader Becky Westbury said, "The bag has totally revolutionised our practice as a community team attending home births; we are all familiar with the bag, its contents and how it is stored, which makes reaching for kit so much easier, especially during an emergency."

To support #YourNHSCharity today please visit here