SEVERAL unions including Carmarthenshire County Unison, Swansea and District Trades Council and anti-cuts campaigners will be lobbying Plaid Led Carmarthenshire County Council on Wednesday, March 1 outside County Hall starting at 9.00am.
A statement released by Carmarthenshire County Unison said: "We will be calling on councillors to vote against implementing further devastating Tory cuts. Councillors have a political choice whether to fight and organise against the cuts and defend jobs and services or pass on what Welsh Local Government Association leader described as 'austerity on steroids'.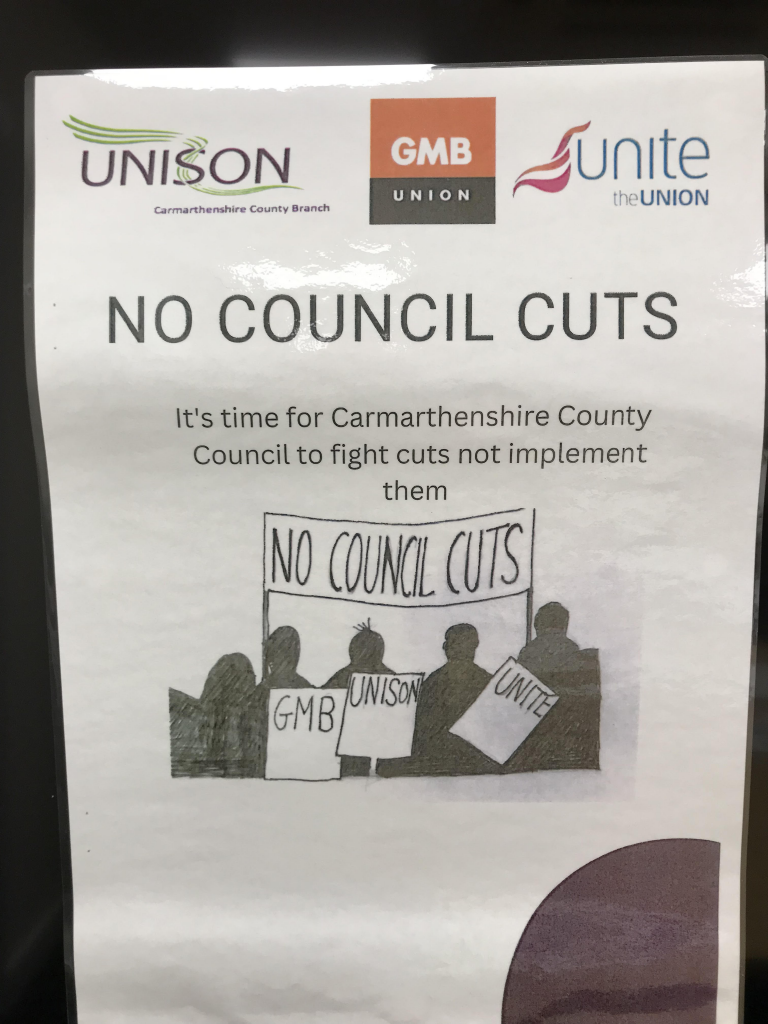 "The lack of resistance of Carmarthenshire County Council and other councils has encouraged the Tories to impose further cuts.
"We call on Plaid led Carmarthenshire County Council to stand up for local communities and implement a legal needs led no cuts budget that builds council houses, fully funds our schools and other services that are vital for our communities and the most vulnerable. Attached are some of the placards we will be holding at the lobby.