THE ROOM will be a dedicated space for patients and their loved ones to receive aftercare support following treatment from the Charity.
In 2019, Wales Air Ambulance launched their Aftercare Service through the introduction of a Patient Liaison Nurse, Jo Yeoman. Thanks to this service, the Charity is now one of the first to arrive on scene but also the last to leave, ensuring that patients and their families are supported throughout their recovery, including bereavement support.
The Charity expanded the service in 2022 with an additional Patient Liaison Nurse, Hayley Whitehead-Wright covering Mid and North Wales.
Just one of the families who have received support from the aftercare team are the Davies family.
On Thursday, July 8, 2021, Arwel, 40, and daughter Sofia, aged seven-years-old, were involved in a head-on collision near Llandeilo.
The Wales Air Ambulance Charity dispatched two helicopters and one rapid response vehicle, to provide critical care interventions on scene.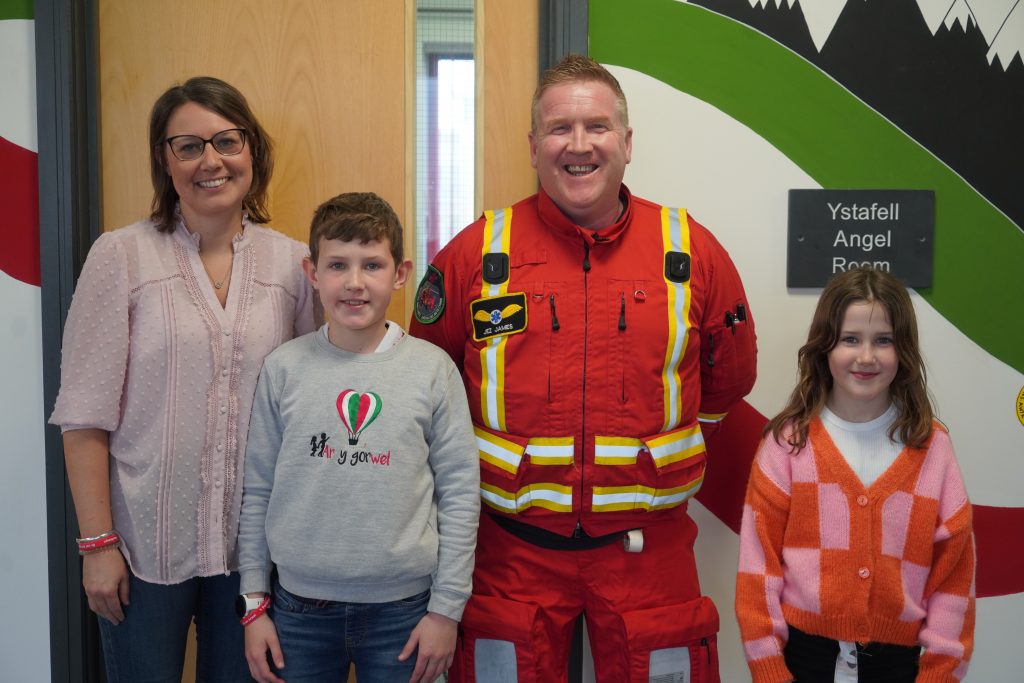 Sofia, who displayed no obvious sign of injury was taken away for further treatment at the roadside, whilst emergency services worked to release Arwel from the vehicle.
Jez James, a Helicopter Transfer Practitioner said: "On my arrival, I could see that Arwel was receiving the most advanced treatment we could give with blood products and all the lifesaving interventions that a critical care team brings."
Despite the crew's best efforts, Arwel tragically passed away.
Arwel was loved by everyone who knew him and was a pillar of the community. He loved his sports, but rugby and flying the family hot air balloon were his main passions.
Laura said: "Arwel was a really special person, a true gentleman, a real family man and a man of the community. We are incredibly proud of the man that he is and the legacy that he has left. I adored him.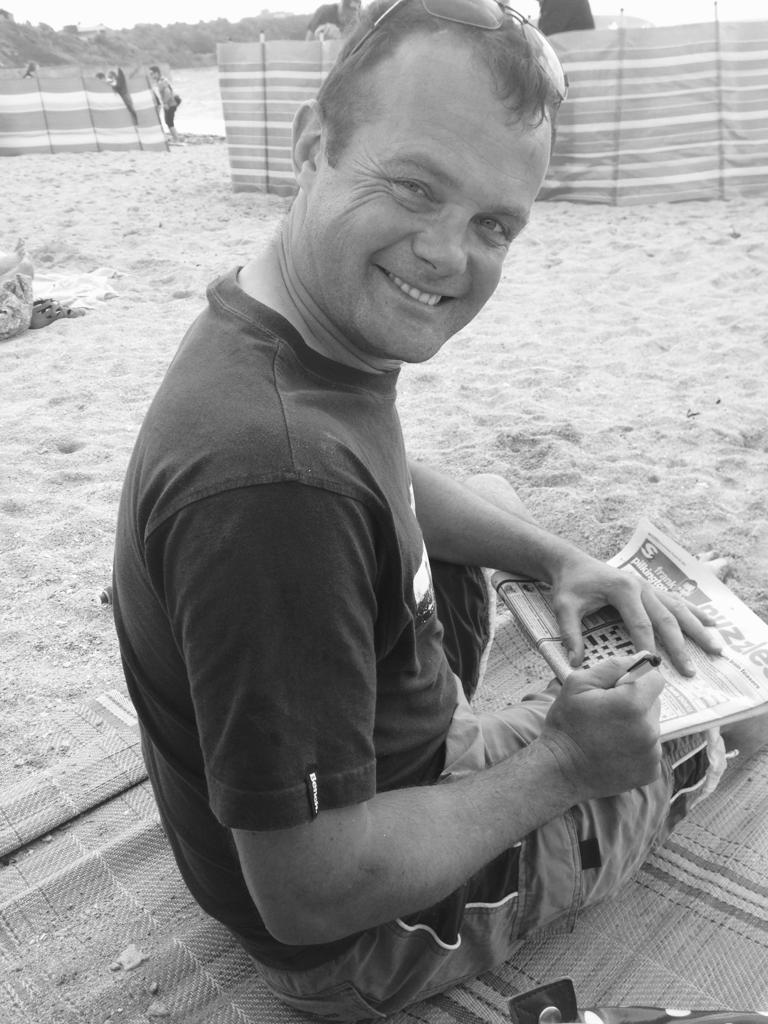 "He was the most incredible dad, and that's what hurts the most. He had so much more to give, he worked so hard to give us the best life, it is so unfair and really painful as he's now not here to see the children grow and to share their achievements with them. Everything I do now, I do it for both of us. Although Arwel is not here physically, he's here everywhere and the children will never forget that."
Sofia and Owen described their dad as: "kind, helpful, hardworking, funny, strong, sometimes annoying but most of all, loving."
After the accident, Jo reached out to the family.
Laura said: "It wasn't until the aftercare team from Wales Air Ambulance contacted us that we as a family could really understand what had happened that day."

Once Covid-19 restrictions were lifted, Laura, Sofia and Owen visited Jo at the Llanelli base. When asked about the charity, Sofia said: "I'd like to say thank you to the air ambulance for looking after me and Dadi."
During the visit, the only rooms available to chat were office spaces, which led to the idea of a Patient and Family Room.
Along with support from 2wish Charity, Jo and Hayley began working on the room. 2wish support those who have suffered the loss of a young person under the age of 25, but also provide grant funding for patient and relative rooms.
They provided a large amount of furniture for the room, making it a warm and comfortable environment.
Rhian Mannings, Chief Executive for 2wish said: "It has been amazing to work alongside staff at the WAA Air Base and develop this family room together. Every family deserves the right to a comfortable and non-clinical room when the worst happens. We hope that this room not only brings comfort for families, but also aids professionals who support families at these difficult times."
Laura, Sofia and Owen have been involved throughout the whole process.
Sofia and Owen compiled a wish list for the room, all of which have been implemented including biscuits and hot chocolate.
The children also painted the first section of the room earlier this year, painting their names but also a hot air balloon. As a family, they shared Arwel's passion for hot air ballooning and created many fond memories together.
To commemorate these memories, the Charity have hung a beautiful hot air balloon from the ceiling and Owen has drawn a picture, which has been framed in the room.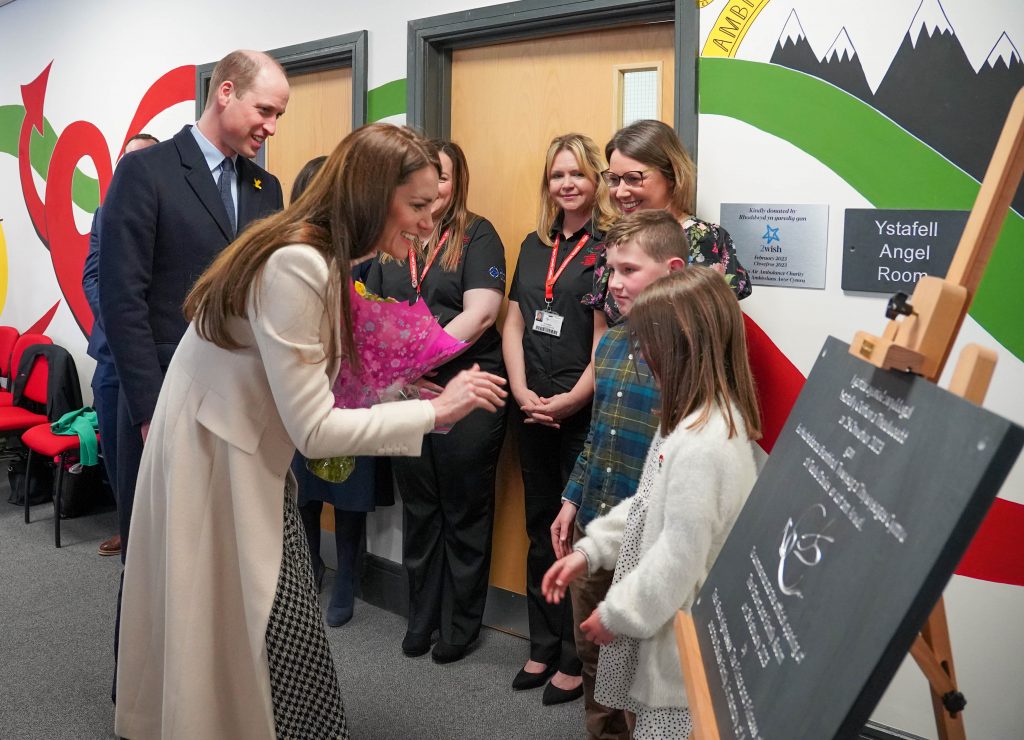 Owen said: "Thank you for this room, I love it so much. It's special to me because it's made in memory of my dad."
The room was officially opened by Their Royal Highnesses, The Prince and Princess of Wales and the Davies family on Tuesday, February 28, 2023.
During the visit, the Wales Air Ambulance also announced that His Royal Highness, The Prince of Wales would become a Royal Patron for the Charity.
Laura said: "I know a lot of people need the help of the Wales Air Ambulance, and many families have lost incredible people, so to be a part of this is a huge privilege and very special to us."
Arwel's legacy will live on through this room and will help so many other families.