'Lifechanging injuries' after man tombstones from Swansea cliff
Thomas Sinclair, 1 year ago
0
3 min

read
A MAN has suffered "life changing injuries" after "tombstoning" from cliffs near a beach in Swansea, a spokesperson for HM Coastguard has confirmed.
Herald.Wales understands the male castualty was rescued near Langland Bay by lifeboat volunteers and coastguard specialists on Saturday (Apr 3) at approximately 13:15 HRS.
Mumbles Coastguard Cliff Rescue Team said he "nearly paid the ultimate price but ended up with life changing injuries". It added: "Please don't rock jump."
The casualty was airlifted to Cardiff's University Hospital of Wales.
RNLI deputy coxswain James Bolter of Mumbles Lifeboat said: "We really are so grateful to the person with the cliff casualty who immediately called for help"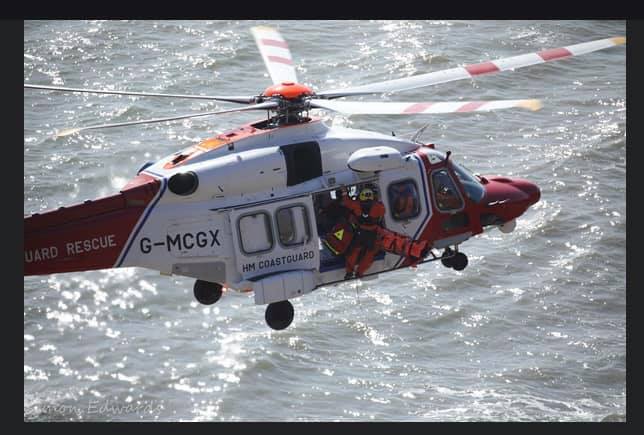 He added: "This was a very serious incident.
"We hope all turns out well for the casualty."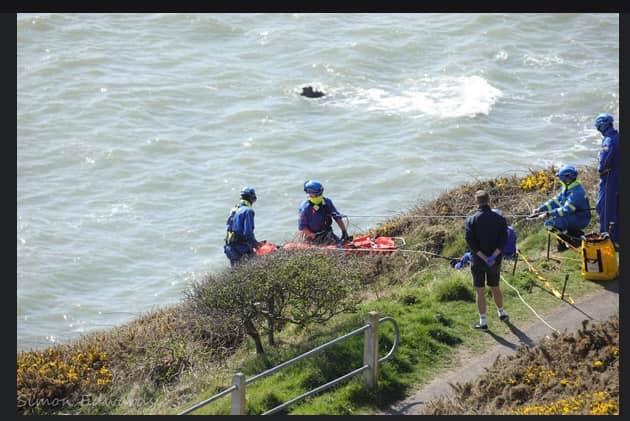 The coastguard service confirmed that the dramatic rescue involved its Mumbles, Oxwich and Rhossili teams, a rescue helicopter, air ambulance, Mumbles lifeboat in shore and all weather lifeboat, the Welsh Ambulance Service and South Wales Police.
FULL RNLI STATEMENT
On April 3, the volunteer crew of the Mumbles lifeboat were called to two incidents.
At 1256 UK Coastguard at Milford Haven requested attendance to a male suffering severe injuries following an accident at a local area of cliff known for tombstoning between Langland and Limeslade.
The volunteer crew arrived on scene at 1315.
The casualty had suffered multiple fractures and injuries. 2 RNLI Lifeboat crew from the Mumbles inshore Lifeboat The Mark Lott initiated Casualty Assessment and both Coastguard Rescue Helicopter and Wales Air Ambulance were directed to attend. Mumbles Coastguard Cliff Rescue team also attended the incident as well as Mumbles all weather lifeboat in order to facilitate extraction of the casualty under care from the medical team of The Wales Air Ambulance to Cardiff's Heath Hospital.
The current condition of the casualty is unknown. Our thoughts are with him and his family.
Mumbles all weather lifeboat was also tasked in the middle of this incident to a Kayaker who had become separated from his Kayak in Oxwich Bay. Fortunately he was recovered by Horton lifeboat and taken to safety.
Both Lifeboats returned to station at 16.30.
Lifeboat Deputy Coxswain James Bolter said 'We really are so grateful to the person with the Cliff casualty who immediately called for help. This was a very serious incident. We hope all turns out well for the casualty.
The Bank Holiday weekend combined with the easing of lockdown has meant a very busy Easter for the RNLI. We would advise anyone going near the water to ensure they check tides, weather and carry a means of calling for help. Remember if you do fall in the water the sea temperature is still incredibly cold. Stay calm, float to live, regulate breathing and make your closest route to safety.'
We will update this story on this page shortly.
Thank you for everyone's messages of concern and support. Thanks to Simon Edwards and Emma Matthias
Related posts