They may be top of the Pembrokeshire league but when it comes to talent, Crymych Rugby Club has a lot more to offer than just being adept with the oval ball.
Following the suggestion of first team player Carwyn Rees, the club bravely took their kit off one sunny Sunday afternoon last autumn and strutted their naked selves for a 2023 calendar which is being sold to support Owen James, the six-year-old son of first team manager, Iwan.
Owen was diagnosed with Pitt Hopkins Syndrome, which is a very rare, genetic neurological disorder that has a range of symptoms attached to it.
The funds which are being raised by the calendar will now be used to cover Owen's development needs and provide a range of necessary equipment which will be needed for his growth and future well-being.
And as a result of the club's valiant effort, a staggering £30,000 has already been raised for the fund.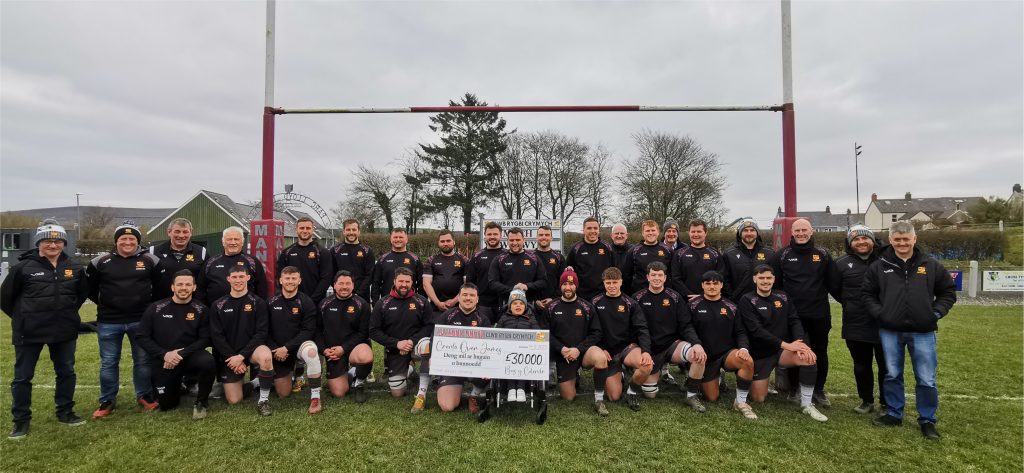 "When Carwyn Rees came up with the idea early last autumn, the club members didn't even need to think twice about agreeing to do it," laughed Gwenan Davies, who helped with the organisation and calendar promotion.
"And it wasn't just the players who were prepared to get involved, but the committee members and team coaches as well."
In charge of the shots was local photographer Kevin Vaughan who kindly agreed to give of his time free of charge.

"The buzz that was felt that afternoon was incredible," continued Gwenan.
"It was a beautiful sunny Sunday afternoon, which we don't often experience in Crymych, and the images which Kevin went on to capture that day were absolutely amazing."
Little Owen James is Crymych Rugby Club's number one supporter and loves attending all home games to cheer his dad and his team mates on.
Meanwhile Iwan has expressed his gratitude to the club for supporting his son in such a positive way.
"We've been overwhelmed by the generosity that Crymych Rugby Club and its supporters have shown in raising such a significant amount for Owen," he said.
"The money will go a long way in providing our son with the support and resources he needs to reach his full potential and we can't express our gratitude enough. Thank you to everyone who has been involved in making this possible."
Meanwhile Gwenan Davies confirmed that there are still a few calendars available.  If anybody would like a copy they should contact http://www.clwbrygbicrymych.co.uk