One of Neyland's most historic architectural landmarks is on the road to recovery this week after traditional building restorers RTS Lime Conservation began a major restoration project at the Wesleyan Methodist Chapel.
Built in 1877 the chapel, situated on the High Street, has lain empty for the past 12 years with the result that the interior has fallen into a sad state of disrepair.
But this week the RTS Lime Conservation Company, which is based in Cardigan, began their comprehensive restoration project which will help preserve the Victorian chapel for many more decades to come.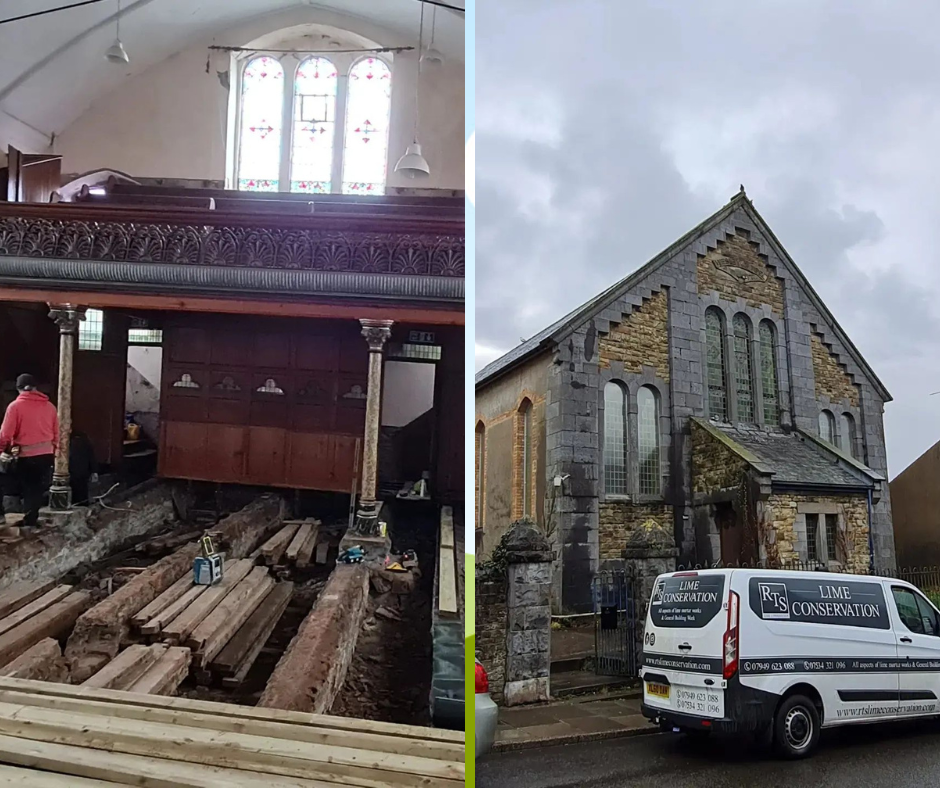 Their first job was to remove all of the pews and main altar, with each of these items being carefully stored away for future use. They then began lifting the existing floor, keeping the main sound timbers and floorboards for future use.
Once complete, the team will begin constructing new partition walls for the bedrooms and en-suite bathrooms.
"Considering that this building hasn't been used regularly for the past 12 years, it was good to discover that there are no signs of damp or water ingress, " said Rory Thomas Stone who is a qualified heritage solid wall plasterer and lime specialist.
The RTS Lime Conservation uses traditional methods and in-depth knowledge of the different materials required to restore old buildings. They use simple and effective techniques which will result in both a breathable and highly sustainable finish that can be matched to the existing style or completed to an alternative design.