Step back thirty years and Yr Hen Printworks (The Old Printworks) was an ink-covered stone building which, every Wednesday afternoon, rattled to the thunderous clunk of an ancient printer as it turned out that week's edition of 'The Tivyside Advertiser'.
And for anyone fortunate enough to work on the newspaper throughout the 1990s, the motto for Wednesday's clothing attire was 'Never wear white', because black newspaper ink is a tough one to shift.
Fast forward to 2023 and the historic Cardigan landmark has recently been named as one of only three restaurants in Wales to be awarded a prestigious Michelin accolade.
"This is a real gem," quotes the Michelin guide's 'Point of View' synopsis, after awarding Yr Hen Printworks with the Bib Gourmand Award, which recognises establishments that serve good food at moderate prices.
"The menu is all about small plates…they know how to grill, smoke and pickle, the triple-cooked chips are great and the desserts really hit the spot."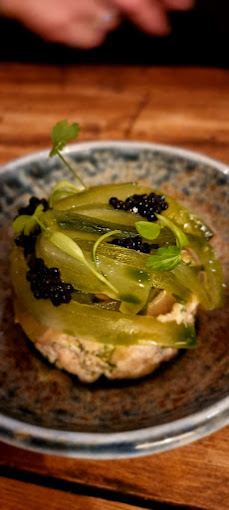 Following a major restoration project overseen by the building's former owner, namely local solicitor Stephen Welch who moved into the building after the Tivyside re-located to a new location in mid 2000's, Yr Hen Printworks began welcoming diners in June 2021.

Since then, with their strapline 'Drink, Dine, Unwind' and a fresh, modern menu that pays tribute to the finest local produce, it's hardly surprising that Yr Hen Printworks is now winning critical acclaim.
And the restaurant's creativity becomes clearly apparent with a quick glance through the sample menu.
Dishes include a delicious pork and apricot terrine with a prune ketchup, a Hafod cheese gnocchi with roast onion and black garlic, and an oyster and mushroom tart while sides include parmesan and rosemary chips, barbeque tender stem broccoli and a leek gratin.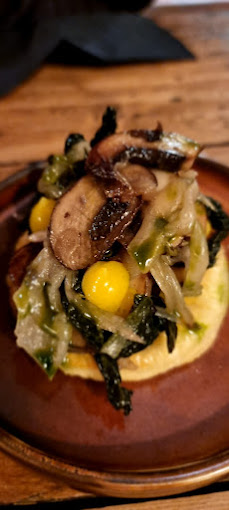 And the good news is that despite their recent Michelin award, their price tags remain extremely reasonable.
"Our inspectors search for the same high quality from country to country, depending on the cost of living," commented the Michelin spokesperson, "and while the award isn't as well known as the Michelin Star, it proves that good food doesn't have to come with a hefty price tag."
Yr Hen Printworks is situated in Carrier's Lane, which is on the one-way system leading towards Cardigan's old bridge.