There are few chefs who can create forward-thinking dishes inspired wholly by the majesty and history of the landscapes in which their ingredients were nurtured.
Step forward Matt Powell, the man responsible for one of Wales' most iconic and exciting new restaurants – Annwn – which will soon be opening its new venue in the former HSBC Bank, in Market Street, Narberth.
Last autumn Annwn won a place in the Good Food Guide's Top 20 UK Restaurants, which was no mean accolade for a restaurant that wasn't even a year old.
Now, as Matt puts the finishing touches to Annwn's new venue at the former HSBC Bank in Market Street, Narberth, he's itching to reignite the fire in his culinary soul and prove to his diners that Wales' food heritage is immense.
And a quick glance through the Spring menu proves the point.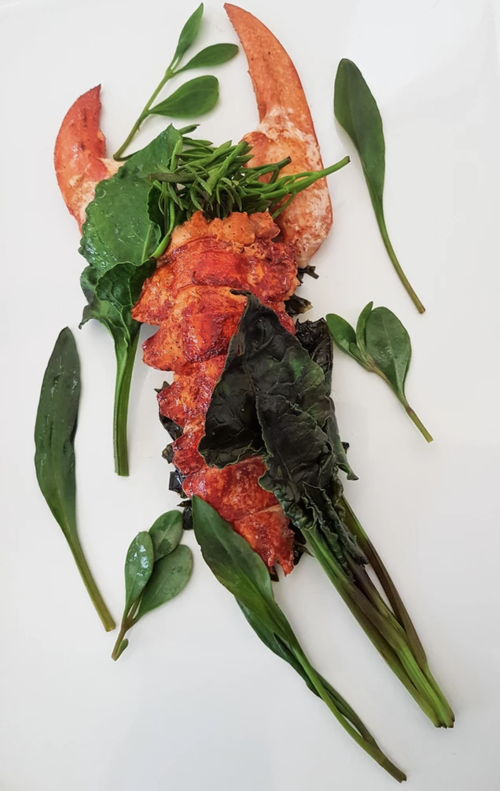 Choices include the oyster Kilpaison with an oyster puree, pepper dulse powder, sea purslane and seaweed cracker; a slow-cooked beetroot with preserved hogweed seeds, beetroot dressing and sea buckthorn sauce; slow-cooked duck egg with preserved chanterelles, oxalis and chanterelle sauce and his lobster with laver and shoreline plants, lobster roe and lobster dressing.
In a nutshell, Matt Powell certainly knows his stuff.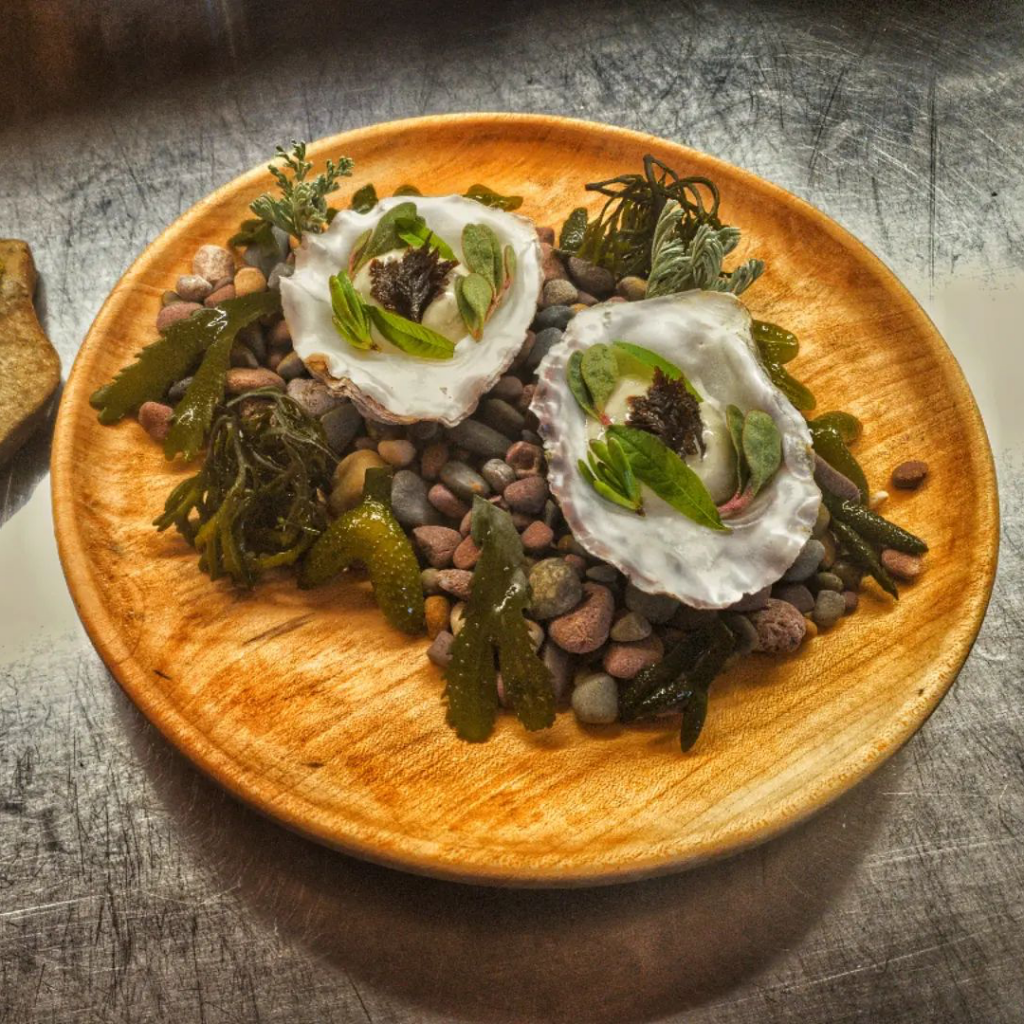 "When I was a kid, I lived for the outdoors," he says.  "I was always being told off in school for staring out of the window and when I wasn't in the classroom I was out exploring the woods, catching rabbits with ferrets or fishing for bass off the rocks."
When Matt was 14, he got his first taste of success on the culinary chart when he won a school competition in Bridgend for a menu structured around the Roux Brothers' recipes.
"I did really badly at school but when I won that competition, I was like a kid with a new toy. The idea of cooking was all so new to me but all I wanted to do was explore the subject and find out as much as I could."
Aged 17, Matt left his family home to go and work for Raymond Blanc.

"I learnt a great deal during the years that I was with Raymond Blanc, but I never found it that easy to be in that sort of environment," he says. "I'm quite a reserved person and I found it difficult to be around all the bullying and generally being stupid."
Twelve years ago, Matt arrived in Pembrokeshire which has remained his home and inspiration ever since.
Annwn bears the name of the pagan underworld described in Arthurian legend as 'a world of delights and eternal youth, where disease was absent and where food was ever-abundant'.
And if one has to sum up the ethos of its 21st century equivalent, Matt's restaurant is a very close model to its predecessor in the pagan underworld.
His meat and fish are sourced from local butchers and fishermen while his vegetables are homegrown by Matt – "the seedlings are flying at the moment" – while his foraging expeditions produce those quintessential ingredients that make his dishes stand out.
"Our food is based on the Welsh landscape and our aim is to allow our diners to get back to their roots and taste things in a very pure but very original way," explained Matt.
"I recently read a book based on the ancient cooking traditions in Catalonia where the traditional broth opens up a library of possibilities of the different meats, vegetables and herbs that can be used in so many different ways.
"And exactly the same thing can be done with the traditional Welsh dish of 'cawl'. We tend to think of it as being made with lamb and root vegetables but hundreds of years ago people used pigeon and rabbit as these were the meats that were readily available. So I'm beginning to devise a range of options such as a woodland cawl with sorrel and pigeon…it's a real Pandora's box of possibilities.
"Curiosity is definitely the name of the game when you're creative, and to make a success of anything, particularly a good restaurant, you have to create. People get bored with the same tried and tested meals so you have to constantly create new dishes.
"The feedback we're getting from a lot of our customers is that Annwn is far more forward-thinking than a lot of other restaurants in the UK. And this is something that I'm determined to continue."
Annwn will re-open at its new Narberth location on May 5. Advance bookings are essential.