PEMBROKESHIRE based family business; Bewitched Interior Designs founded by Marie Tate, is the latest tenant to take advantage of the test-trading facility in Shared Spaces Haverfordwest.
Bewitched Interior Designs specialises in décor to suit all occasions, owner Marie prides herself on the personal touch she offers by assisting and advising customers on the most suitable pieces of décor to select, based on their individual requirements.
Marie Tate, owner of Bewitched Interior Designs said: "We're a family-run business just starting out in the area, offering advice and guidance to help you find décor personal to your needs. Whether you're looking for something big or small, we are here to provide high-quality pieces of décor. We're excited to bring our start-up to Shared Spaces Haverfordwest's test trading facility, so that we can share our business, get feedback and build our customer base."

Marie has been slowly growing the business through personal contacts and social media, but to ensure the success of the business, needs to test her products and service on a wider audience. The pop-up shop in Shared Spaces Haverfordwest is ideally situated in Riverside Shopping Centre to attract new customers. Marie can also take advantage of the free business support available from the team, in the adjacent Hub, on various aspects of running a business.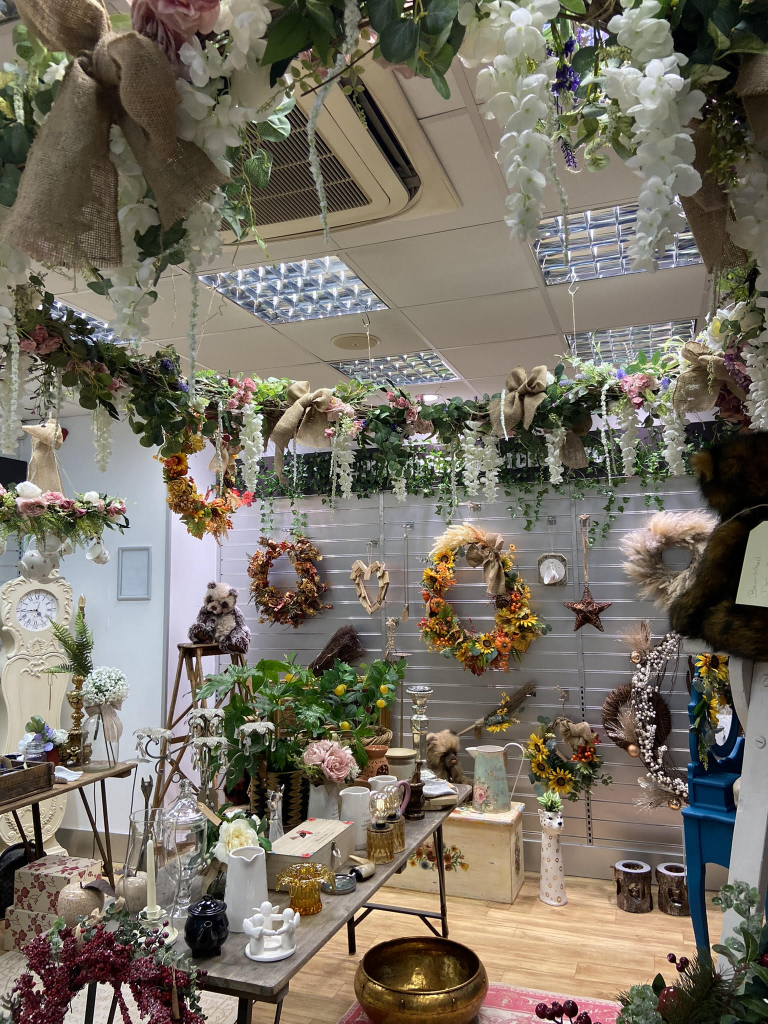 Gareth Thomas, Assistant Community Manager of Shared Spaces Haverfordwest said: "Our trading unit is all about providing opportunities for local entrepreneurs to test trade their products or services in our pop-up shop, enabling them to utilise our central location in Haverfordwest to reach a larger audience. After a very positive first year of offering this service, we are pleased to welcome Marie and Steve to Shared Spaces Haverfordwest as our first tenants of 2023 and look forward to watching their success over the coming weeks."
Shared Spaces Haverfordwest offers opportunities to test-trade, but also provides fully funded 1-2-1 business support, workshops and networking events, co-working facilities, and meeting rooms. Shared Spaces Haverfordwest is funded by Third Sector Resilience Fund for Wales Phase 2 Scheme, administered by WCVA. Business in Focus delivers this project in partnership with Pembrokeshire County Council.