A SPECIAL charity match was held at Marble Hall, home of Milford United Football Club, on Wednesday afternoon (Apr 12).
The match saw representatives from broadband provider Ogi taking on a team from Milford Youth Matters. The game was refereed by Martin Jones, who also works for Ogi, and there was a good number of people there to watch the game.
The Ogi team built up a 3-0 lead before Milford Youth Matters pulled a goal back from the penalty spot.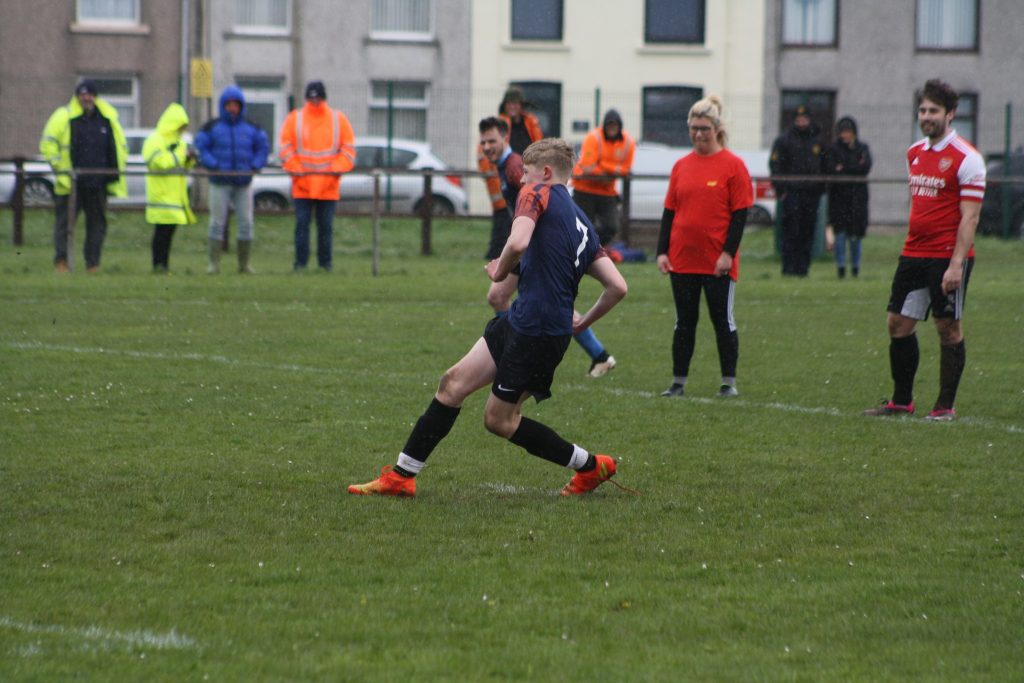 The game finished 3-3 and was then settled on penalties. It was Milford Youth Matters who claimed the win to lift the Ogi Cup.

Ogi and its partner, Network Plus have been looking to assist the communities they work in and help a number of community groups.
They teamed up with Milford Youth Matters who requested a special charity match and Ogi were able to organise the event.
Ogi and Network paid for the trophy, pre-game marketing, food and hire of the bar afterwards, making it an enjoyable day for the MYM kids and everyone else involved.
Ogi has set up a community grant fund, called Cefnogi, which to date has helped over 200 community groups, from digging gardens up to buying easter eggs for underprivileged kids, to charity matches.

Ogi is always looking for ways in which it can support the community and more events are planned for the future.