A "TRADE-OFF" to lower the number of days self-catering holiday businesses needed to be booked could be a compromise if second homes council tax is increased, Pembrokeshire councillors heard.
New local tax rules introduced by Welsh Government earlier this year saw local authorities being able to set and collect council tax premiums on second homes and long-term empty properties at up to 300 per cent.
Pembrokeshire is currently operating a 100 per cent council tax premium for second homes, and a premium for long term empty properties in the county was introduced in 2019 for properties that have been empty for three years or more.
At the November 14 meeting of the council's services overview and scrutiny committee, members were given an annual update on not-for-profit company Visit Pembrokeshire, partly delivered by Pembrokeshire County Council.

Chief Executive Emma Thornton said the 182-day self-catering rule continued to provide challenges for tourism operatives in the county.
Recent Welsh Government criteria means holiday lets must be filled for 182 days a year in order to qualify for business rates rather than pay the council tax premium.
"The housing crisis is real but there are some very genuine tourism opportunities that are being seriously impacted by the new ruling," she said.
Also highlighted was the potential council tax increase to 300 per cent for second homes, described as "a shadow" on self-catering tourism, which would especially be an issue if Pembrokeshire adopted the policy and other local authorities didn't.

"We've got to be sensible and say this is a concern that the business community has, but at the same time helping the business community understand the real challenges the public sector has."
Head of Cultural, Leisure, Tourism and Registration Services Mike Cavanagh said it was "incredibly important we take the opportunity to accept the levy if we get the opportunity".
"There are a huge number of services delivered which support the visitor economy; they cost a lot of money to deliver."
Members heard any such levy could deliver some £3.5-£4m in the county.

"The issue will be you either accept a levy and the benefit of that is we protect our services, or you don't accept a levy and you reduce those services."
Mr Cavanagh's comments drew the ire of Councillor Huw Murphy, who said: "If Mr Cavanagh wants to run for office [in future] that is up to him, but we are the politicians and we make the decisions.
"Mr Cavanagh made his point loud and clear and I think it should stop there."
Cllr Murphy has recently forwarded a notice of motion calling the 182-day rule to be reduced to 140 in Pembrokeshire, which is due to be considered by senior councillors at a future meeting.
He said a tourism levy was "a retrograde step for tourism," adding: "With regard to the 182 days, I have put in a notice of motion, I do think it needs reducing, it will protect the economy.
"I do not have a second home so I'm not sitting here with a vested interest, but I do know the self-catering cottages are having a hard time."
He added: "There has to be a dialogue with Welsh Government, and there has to be a trade-off. I am not in principle opposed to raising the second home levy, however the trade-off for me would be lowering the 182 days to 140, a lot of properties would hit the 20 weeks."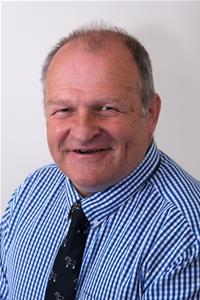 Councillor Tony Wilcox said: "At the moment I wouldn't like to see Pembrokeshire go down the route of the levy at the moment, I really think we would lose more than the £3m if other areas weren't to adopt it."