SEVERAL organisations across Wales are making plans to help end climate change while Pembrokeshire considers the possibility of opening a wind farm off the coast of Milford Haven.
The 2022 United Nations Climate Change Conference (COP27) ended on November 18 in Sharm El Sheikh, Egypt.
It took place under the presidency of Egyptian Minister of Foreign Affairs, Sameh Shoukry, with over 90 heads of state and an estimated 35,000 representatives or delegates of 190 countries.
Before the conference began, Chief Executive of Natural Resources Wales (NRW), Clare Pillman called for COP27 to spur on the Team Wales approach needed to deliver for people and for nature in this decisive decade for the planet.
Over the next year, NRW will build on this work and support the Team Wales approach by:
Putting the climate and nature emergencies at the forefront of our work in our new Corporate Plan to 2030.
Supporting a climate literate workforce equipped with the knowledge to inform the decisions we make for the environment by delivering a tailored climate change training programme for colleagues.
Publishing its Net Zero Plan in March 2023 that builds on existing work and sets out our future approach to driving down our own emissions by changing the way we travel, procure goods and services and manage our buildings
Reducing emissions by locking up more carbon in the land we and others manage in Wales through peatland restoration as part of the National Peatland Action Programme, working with partners to nurture and expand Wales' green canopy by supporting woodland creation projects across the nation.
Adapting our priorities to climate risks and opportunities by changing land management approaches on the NRW Estate to reduce risks from fires, floods, invasive species and disease.
Clare added: "As the guardians of Wales's natural environment, we know we need to set an example for others which is why we are putting the climate and nature at the heart of everything we do."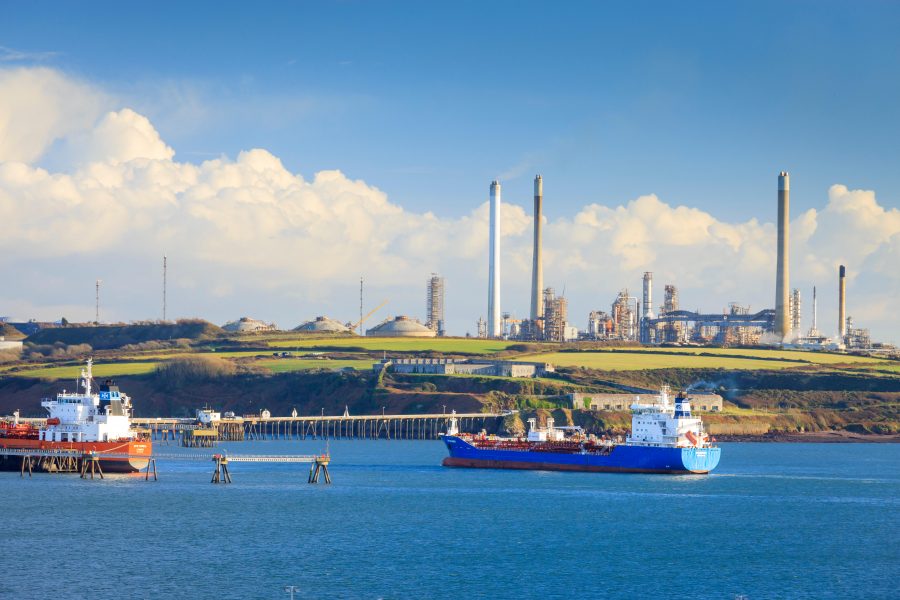 During the conference, environmental tech nonprofit Climate Trace, founded by former Vice President Al Gore, launched an interactive map that identifies the world's biggest individual climate polluters – including Wales.
The map revealed that Valero Refinery in Pembroke is the second largest emitter in Wales, emitting 2.51 million tons of emissions a year.
It is second to Port Talbot Steelworks which emits 5.55 million tons annually.
Speaking at a Welsh Government press conference, Minister for Climate Change Julie James said: "Many of the issues we face are interlinked and can be addressed with integrated solutions.
"Home-grown renewable energy helps to lower our carbon emissions and creates green jobs, but it may also help to protect bill payers from some of the current volatility in the gas and electricity markets, which is causing prices to spike at the moment."
In October, the Welsh Government announced plans to develop publicly-owned renewable energy development.
According to the International Energy Authority's Net Zero by 2050 roadmap, half of the CO2 emission reductions by 2050 will come from technologies that are in the prototype or demonstration phase today.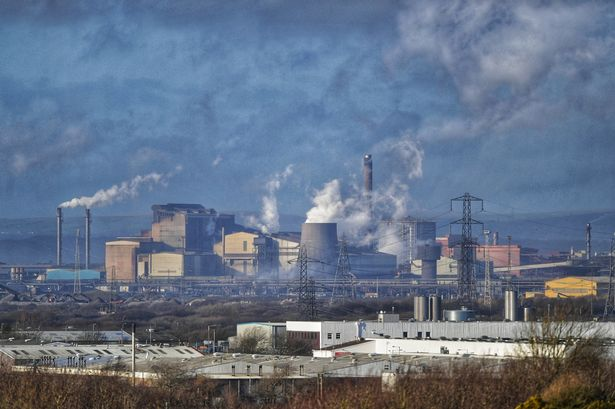 Julie James said: "Our transition to net zero must have social justice at its heart and leave nobody behind. We must not shy away from what is needed over the next decade, which will shape the future of our country.
"I want everyone in Wales to be part of our journey to net zero.
"I want everyone to come together as one big team, to act on the climate and to build a better future for our country."
Ironically, the most successful objectors are often conservation and environmental groups such as the RSPB.
In 2018, Welsh Labour committed to creating an M4 relief road around Newport as part of its manifesto.
The RSPB strongly objected to this proposal and submitted detailed evidence to the public inquiry. The report revealed that the road would have destroyed four Sites of Special Scientific Interest (SSSIs) and demolished the habitat for several species, such as shrill carder bees and cranes.
The new road proposed easing the congestion on the main route into south Wales. A year-long public inquiry took place, which examined the pros and cons of the new M4 relief road. The inquiry ruled in favour.

First Minister, Mark Drakeford, said: "I recognise the inspector's conclusions. However, I attach greater weight than the inspector did to the adverse impacts that the project would have on the environment."
However, the rejection of the M4 relief road met with howls of protest from businesses highlighting the continuing traffic chaos on the M4 between Cardiff and the second Severn crossing costing Welsh businesses hundreds of millions of pounds each year.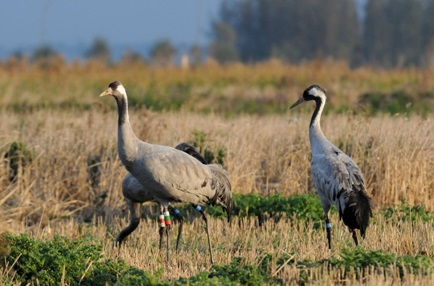 The relief road's abandonment followed the RSPB's successful objection to a tidal barrage's construction near the Gwent Levels on the River Severn. Neither renewable energy nor improving transport links to alleviate vehicle emissions satisfied the RSPB. And neither does coastal tidal power or wind power. The RSPB objects to both around Anglesey and to wind power developments across the UK, especially in Scotland.
Last month, renewable energy firm Statkraft UK announced their hopes to build a green energy hub at the former Royal Navy Armaments Depot in Trecwn, Pembrokeshire.
They aim to extract hydrogen from water by using electricity from wind turbines and solar panels.
Matt Kelly from Statkraft UK claimed the plan has the "potential to act as a catalyst for the redevelopment of Trecwn Valley."
He added: "We're working closely with Pembrokeshire County Council and, despite being at an early stage of the project, we're keen to hear what local people think,
"It could also power Pembrokeshire council's fleet of HGV lorries and local buses, with the site able to produce enough green hydrogen to run around 170 buses every day,"
Pembrokeshire deputy council leader, Cllr Paul Miller, said: "Growing and nurturing renewable technology and industry right across the county, including in our more rural communities, is vital to ensure we position Pembrokeshire and the south west region at the heart of Wales' renewable energy push."
Additionally, a public-private consortium unveiled their bid for a Celtic Freeport, which they claim will "deliver an accelerated pathway for Wales' net zero economy."
If approved, the bid could generate over 16,000 jobs and generate up to £5.5 billion of new investment for the region.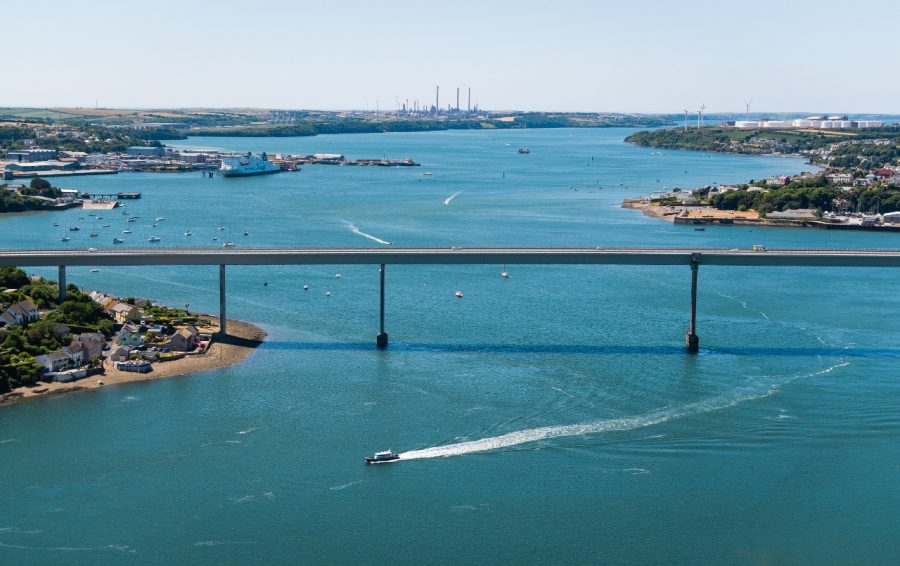 The "transformational bid" covers the ports of Milford Haven and Port Talbot and spans clean energy developments and innovation assets, fuel terminals, a power station, heavy engineering and the steel industry across south-west Wales.
Celtic Freeport bid consortium comprises Associated British Ports (ABP), Neath Port Talbot Council, Pembrokeshire County Council and the Port of Milford Haven.
Tom Sawyer, CEO of thePort of Milford Haven, said: "The details of our collective bid stir up many emotions for me. It makes me feel incredibly excited about the wealth generation opportunities the freeport will deliver for regional businesses, alongside the well-paid career choices for future generations.
Mr Sawyer added: "I am really optimistic about the life-changing impact this level of economic regeneration can have on local families and communities, and proud that our collaborative approach will accelerate Wales towards a bright, sustainable future,"
Across Pembrokeshire, several community projects contributing to carbon reduction will receive almost £200,000 from the Pembrokeshire Coast National Park Authority's Sustainable Development Fund (SDF).
The donation will be shared between 12 projects, ranging from insulation and solar panel installation to solar lighting and food-growing community events.
St John's Ambulance is one of the organisations expected to receive £17,176 to install a solar photovoltaic system at their training centre. Haverfordwest Rugby Football Club will also receive £9,623 to install solar photovoltaic panels at their clubhouse, and the Pater Hall Community Trust will receive £3,016 towards insulation in the Community Hall.
SDF Committee Chairman, Cllr Mike James, said: "The committee was delighted to approve a range of varying applications from community groups and clubs that are thinking of new ways to use renewable energy, reduce energy usage and make positive changes at a time when the price of energy is so high.