A CONTROVERSIAL Pembrokeshire farmer who was disqualified from keeping animals indefinitely will be sentenced at crown court next month.
Sean Ronald Burns, age 52, of Bramble Hall Farm, Ferry Lane, Pembroke Dock, is charged with breaching a court order by keeping lovebirds, dogs and tortoises.
Burns was given a 20-week prison sentence on February 13, 2020. He was banned indefinitely from keeping animals, this includes having any involvement or influence over the care or welfare of animals.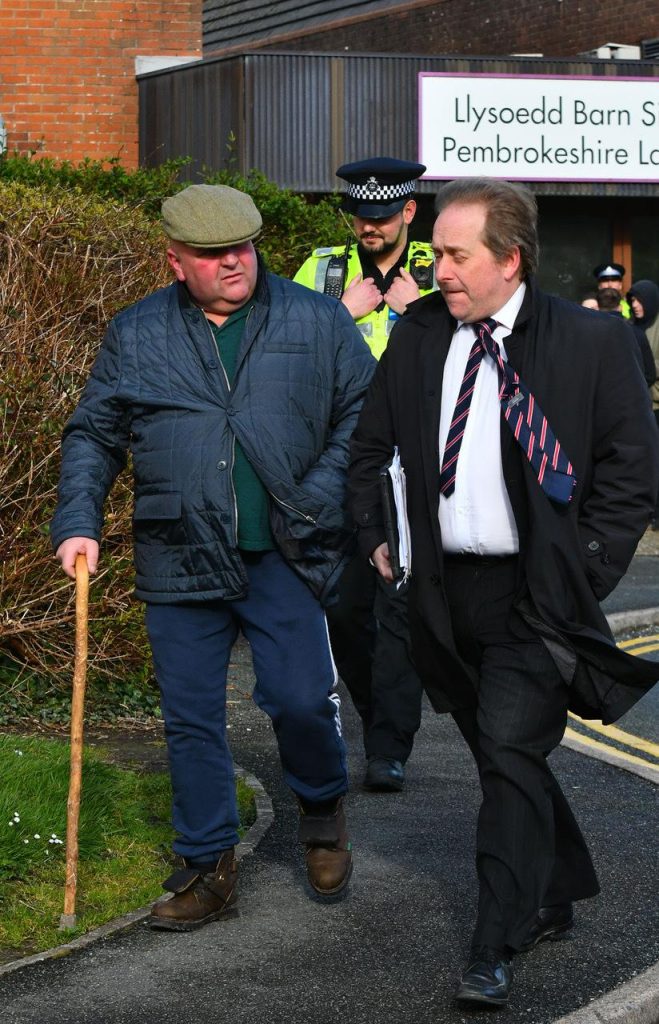 The sentence followed a trial in which Burns was found guilty of illegal dog breeding. He had previously admitted 13 animal welfare charges.

In September 2020 he received a suspended prison sentence, alongside two other men for his part in the production of smokies at Bramble Hall Farm.
In November, 2022, Burns, 52, denied three charges of breaching a disqualification after conviction and was awaiting to stand trial on Wednesday, January 18.
He is accused of keeping tortoises, love birds and dogs at Bramble Hall Farm and another address in Pembroke between January 26, 2022, and July 11, 2022, contrary to the animal welfare act.
However, following legal advice, the defendant changed his plea to guilty on the day.

Magistrates declined jurisdiction and sent the case to crown court.
Burns' farm was dubbed the "Farm of horrors".
Speaking to Sean Burns a day after the hearing, he told our reporter: "I regret pleading guilty; I was advised to do so by my legal representative and now I regret it.
"I wanted to get the matter done and dusted, because it has an awful impact on my health.

"I was flustered and confused and now think that I should have pleaded not guilty and let the trial go ahead.
"In retrospect I now think that the council would not have been fully prepared for a full day trial, and it is likely that it would have ended in a mis-trial or me being found not guilty."
He added: "I feel that I am being victimised by the authorities."
Burns will be sentenced for the breach at Swansea Crown Court on February 15.