A CALL to restrict the hours of the south Pembrokeshire Westival music festival has fallen on deaf ears.
The annual four-day music festival, held at Shipping Hill Farm, The Ridgeway, near Manorbier since 2019, attracts well over 1,000 visitors, but has previously been criticised by some nearby residents over noise issues.
Members of Pembrokeshire County Council's Licensing Sub-Committee, meeting on September 20, were asked to review its licence by Kathleen and Robert Duffield of nearby St Florence, following this August's event.
In a submitted letter, they said: "We are not seeking to cancel Westival, far from it, but we feel that the present level of disturbance and duration is unacceptable.

"This year, due to strong prevailing winds we were affected by noise from 10am onwards for four days, and until 3am on two nights.
Continually bombarded by strong fluctuating beats of low frequency, audible with the double-glazed doors and windows closed.
"Had the weather been better we couldn't have opened them, and relaxing in our garden would've been out of the question.
"We certainly couldn't have invited visitors to stay."

Mrs Duffield said the location of site meant the noise was an issue on the St Florence side of the prominent Ridgeway.
Having raised concerns relating to previous Westival applications, she added: "No other festival or outdoor event in the UK are allowed to play amplified sound after midnight and most festivals go to a silent disco after 11pm.
"We're sure that many tourists were also badly affected but didn't know how to contact the relevant authorities. They would not expect to encounter an event like this in the Pembrokeshire coastal park.
"A review of this licence is overdue, and we trust it will result in curtailment of hours and limited duration."

Members of the September 20 committee heard the council's own Pollution Control Team had monitored sound levels associated with the festival, working alongside the organisers' own sound monitoring officer.
"A dedicated telephone hotline is made available via the festival website for residents to contact them in light of any complaint or disturbance and they can attend at short notice and make checks of noise levels and act accordingly," a report for members said.
"It is our understanding that Mrs Duffield has not made use of this feature."
The team, which did not support the application – found there was not significant level of disturbance.
Supporting the Westival organisers, local county councillor Phil Kidney said local community councils were "very supportive" of it.
"The festival, every year it seems to be getting bigger and bigger, it brings a lot of business into the area.
"The boys are really ambitious; everyone is really supportive, in the village I live, in Jameston, there's never any complaints about it."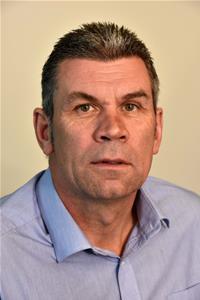 The committee found there was no case to review the Westival licence, dismissing the application.
Chairman, Councillor Tim Evans said no concerns had been raised by Pollution Control or by police, adding: "Westival is of significant cultural and economic benefit to the county.
"The committee is satisfied the level of noise at the site is not a nuisance," adding that further conditions would be "an unreasonable burden on such a small festival".