DOCTOR WHO series 14 filming is already in full gear, with brand new stars, Ncuti Gatwa and Millie Gibson, spotted across Wales, with the latest filming captured along the Pembrokeshire coastal path.
Doctor Who's legendary Tardis was spotted on the Pembrokeshire coast path on Monday, January 23, as filming for the popular BBC series continues.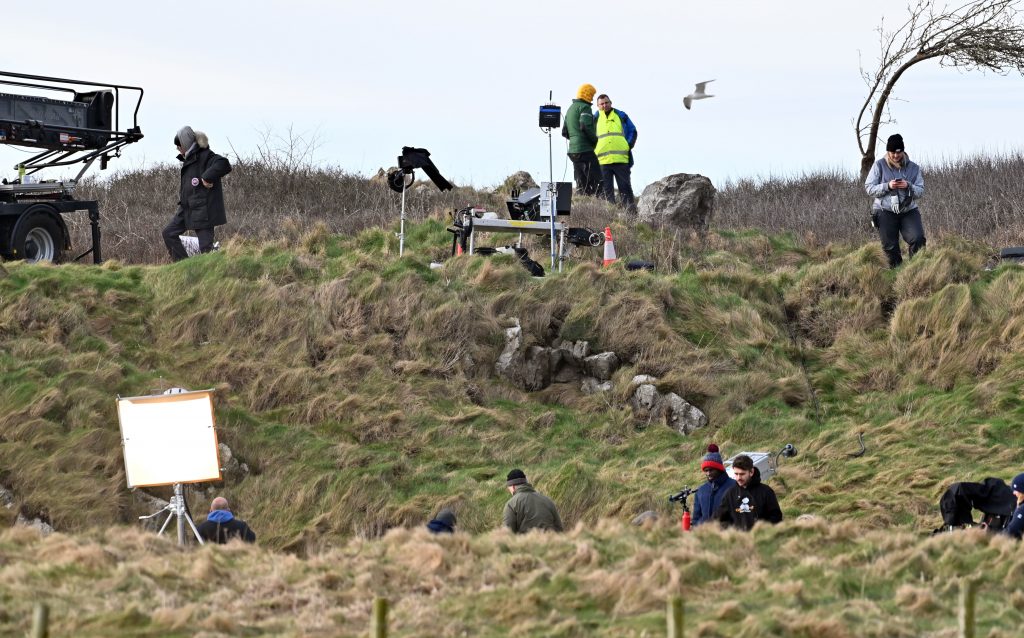 The latest shoot is currently taking place near Proud Giltar between Penally and Lydstep, as cast, crew, vehicles and the Tardis were spotted setting up in a field earlier this morning.
The newest production is currently underway near Proud Giltar, between Penally and Lydstep, with actors, crew and the Tardis seen setting up in a field Monday morning.

The new series will follow the much anticipated 60th-anniversary special, in which David Tennant and Catherine Tate return to the screen.
Fans of Doctor Who have been quick to find other filming locations in south Wales, including Newport Market, Cardiff, and Swansea.
They were also able to obtain some late-night images on Friday, December 16 and Saturday, December 17, with filming taking place at the Cardiff Bay Barrage.
The new Doctor and his companion also made a video of themselves at Alexandra Head, near the Barrage. On December 17, the BBC posted official photos of the pair in costume, with Ncuti dressed in a brown suit with a bright orange shirt.