THE RNLI is looking for new fundraising volunteers to join its lifesaving crew at Angle, Saundersfoot, Pembroke and Little and Broad Haven.
Just like the charity's lifeboats, the RNLI's fundraising team need a dedicated volunteer crew. Volunteers are the heart of the RNLI and make up 95% of its people. They are ordinary people who do extraordinary things and without them, the organisation couldn't continue to save lives at sea.
But it's not all about volunteering on lifeboats or at a station, there are many other ways people can give a little or a lot of their time to support the RNLI and make their own lifesaving difference.
Anna Willington, whose son Rhys Morgan is an RNLI lifeguard, joined the RNLI branch in Pembroke for very personal reasons: "My brothers and nephew were fishermen at sea for many years, tragically I lost a brother and a nephew to the sea in 2016 and ever since I wanted to support this amazing charity. I have always contributed to the RNLI as they do such an amazing job by risking their own lives at sea to save others. They have always supported my family when in need. I also wanted to join my local ladies guild to make new friends and socialise to help me with my grieving.  
"I have learned so much information regarding the charity and have learnt many new skills especially regarding ordering of stock.  Volunteering has improved my confidence immensely. Meeting and talking to the public and holiday-makers at events is enjoyable too. I am very honoured to volunteer alongside such dedicated wonderful people who I call my friends."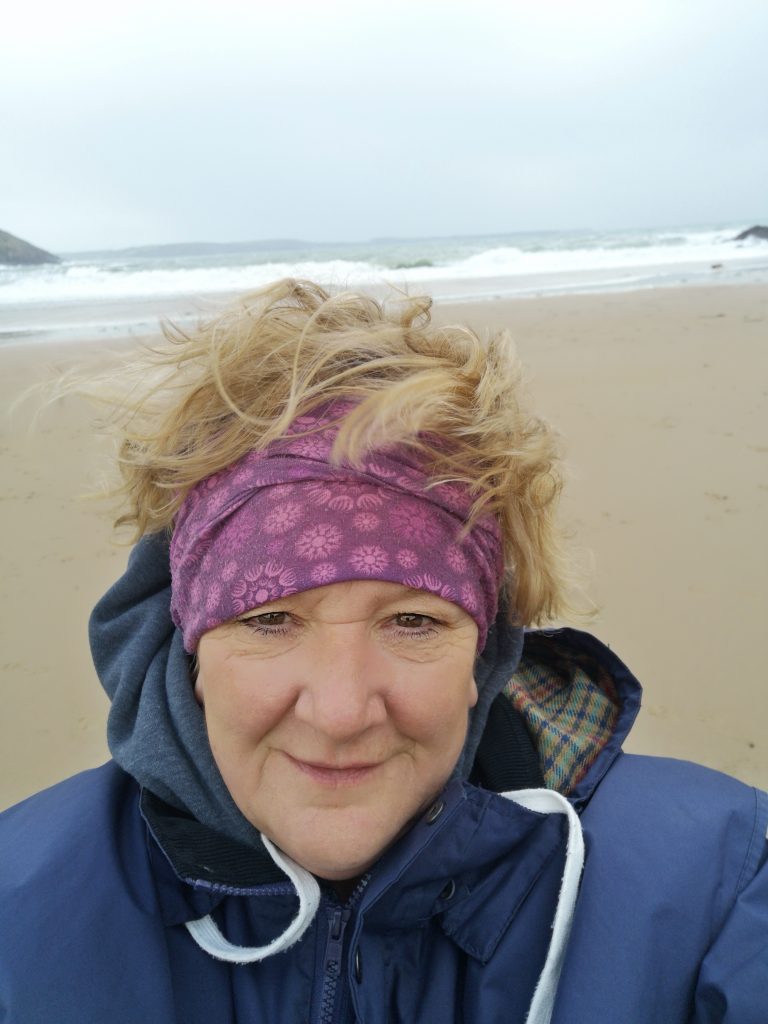 The RNLI is also keen to boost volunteer numbers at Angle, Saundersfoot and Little and Broad Haven, who have recently appointed Peter Umur as chair. He says: "Since joining in May last year, I have learned about the charity, how it operates and how to fundraise.  We have already had an amazing Haven's breakfast day event, raising nearly £2,000 for the day, which included doing a raffle during the breakfast and a swim.  It is really personally rewarding to contribute to saving lives and a good way to meet new people and get to know your community."
Nick Evans RNLI Fundraising Partnership Lead said: "Without our volunteers, the RNLI simply would not be able to operate the way it does today. With 92% of the RNLI's income coming from donations, the charity relies on the generosity of supporters and on the dedication of our fundraising volunteers to help raise essential funds. Thousands of community fundraising volunteers organise a wide range of activities and events each year, contributing their time, energy and skills to raise money to save lives at sea. Some of our fundraisers have been volunteering for many years while some just join us for a few months in the year depending on what their commitments allow.
"We now really need to bolster that support and grow our volunteer fundraising crew. If you like to have fun, enjoy meeting new people and want to join a motivated and enthusiastic team, we encourage you to find out more and apply. You will learn new skills, gain experience and have the rewarding satisfaction of giving back. The RNLI will also provide all the necessary training and support so you can carry out your chosen role effectively."
To find out more about how you can sign up to be a fundraising volunteer at the RNLI, or to apply, click here.