PEMBROKE DOCK is among the best places in the UK to take your driving test if you want to pass first time, new analysis has found.
Data from the DVLA, analysed by learner insurance specialist, Collingwood Insurance, has revealed that the town has the tenth highest first-time pass rate for driving tests in the UK.
The study assessed the pass rate percentage of major driving test centres across the UK – those conducting more than 1,000 tests annually – to find the best places in the country to pass first time.
Boasting a pass rate of 67.1%, Lee-on-Solent came out on top, with 2,589 of its 3,859 first-time attempters receiving their green 'L' plates.

Chichester, the West Sussex city famous for being home to Rolls-Royce Motor Cars, finished in second place, with an average pass rate of 66.5%.
Last year's winner, Dorchester, in Dorset, kept up its high success rate in third place with a pass rate of 65%, with Yeovil in Somerset finishing fourth (63.9%).
The Cumbrian market-town of Kendal proved king of the north with a 72.9% pass rate for first time attempters, but it was only enough to finish fifth nationally.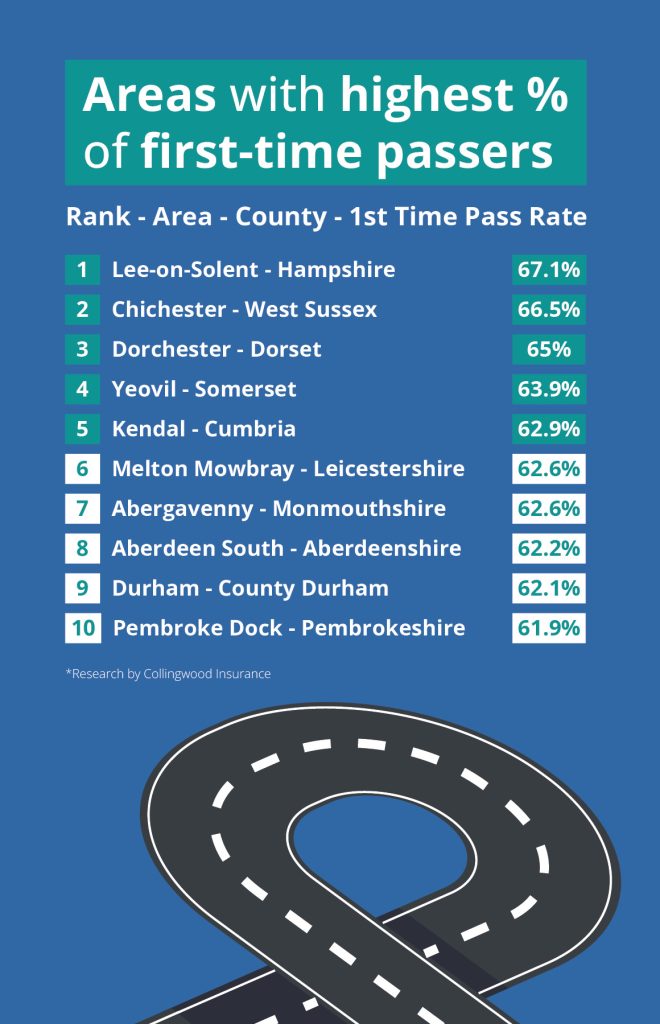 Liz Laidler, head of learner driver products at Collingwood Insurance – a company that specialises in policies for people preparing for their test – said: "They say practice makes perfect and this is certainly the case for driving, as, like most things, it's a skill that improves the more you practise.

"However, it's important to remember that, while driving instructors and motoring schools will have their own insurance, specialist learner driver insurance is required by law when you're getting extra practice in by driving on public roads in either your own, or a family member's car.
"There's no doubt that the more exposure you have to the roads and the more you practice, the greater your chance of passing first time, but drivers just have to be certain that they have the relevant cover to avoid any fines or penalties before they even hit the roads."
Nationally, the average first-time pass rate was 49.3% for 2021-2022, which was a fall from an average of 51% the year prior.
For more information on Collingwood Insurance, visit: https://www.collingwood.co.uk/