FOOTBALL is a popular sport in Pembrokeshire.
People across the county look forward to Saturday's for the next league or cup match and it is followed by a healthy number of supporters.
There are many close matches, settled by the odd goal or a late winner, some games are 4-0 or 5-0, but not 20-0, surely?
That was one of the scores from Saturday, March 18, as Tenby's first team hit twenty goals against Merlins Bridge seconds in Division 2.
An embarrassing scoreline for those involved but it wasn't the only scoreline like that.
Solva were beaten 15-1 by Carew seconds while in Division 5, Cosheston seconds won 23-4 against Milford Athletic seconds.
It isn't a one-off either as Cosheston seconds hit 15 a few weeks ago and Johnston seconds also scored 16 in one game.
But what can be done to address these high scores?
Some teams have found it difficult to get a full team out every week and it has led to some clubs disbanding.

Lamphey and Hundleton are two that have folded in recent years while Saundersfoot folded before returning as New Hedges and Saundersfoot for this season.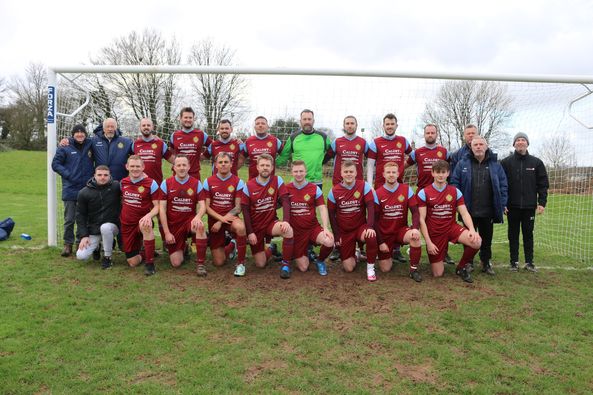 The Pembrokeshire Football League is currently made up of 58 teams in five Divisions with some clubs having second and third teams.
Should the league be restructured to make Divisions for just the first teams and then separate divisions for the reserves?
This was one of the suggestions in an online poll but many others suggested that the problem lies with player loyalty.
At the moment, clubs can transfer players up until the last Thursday in March and many have suggested that this needs changing.
Others have pointed to junior leagues and the creation of football festivals to help get more involved.
The league did try reserves leagues some years ago but that led to numbers dwindling and the five divisions were reinstated.
Should any clubs wish to raise these issues there is opportunity to do so at the league's AGM in the summer.
There is no right or wrong solution but surely something needs to be done for the benefit of everyone involved, and to protect the leagues for future generations.