A PEMBROKESHIRE luxury holiday let on a boat, previously refused planning, has been given the go-ahead after its owners proved it had been used for years, even citing articles in the Times and Observer newspapers.
The application for the luxury holiday let, at New Pencoed, part of Little Pencoed Farm, near Lawrenny, which had been recommended for conditional approval in 2019, was turned down by planning officers back in March.
In 2019, retrospective plans for the boat at the south Pembrokeshire organic dairy farm were given a conditional go-ahead after an earlier application was turned down.
Applicant Bruce Carlisle stated works for the holiday houseboat – on a former irrigation pond – had started in 2016 and finished in 2017, the boat part of a tourism business including a campsite and shepherd's hut supplementing the farm's income.

Following a site visit to view the boat, delegated approval was given in 2019, subject to conditions including being for holiday occupancy only.
However, in March 2023, the application was refused by officers, a spokesman for Pembrokeshire County Council later saying: "The committee resolution was subject to the applicant entering into a legal agreement, however there were issues in respect of identifying parties with an interest in the land."
Detailing why the decision had taken some four years, the spokesman said "… resource issues meant that a backlog of applications formed," adding: "The council is now going through the backlog to clear outstanding cases."
After that, the applicants said they were working with the council in the hope of "a positive future outcome".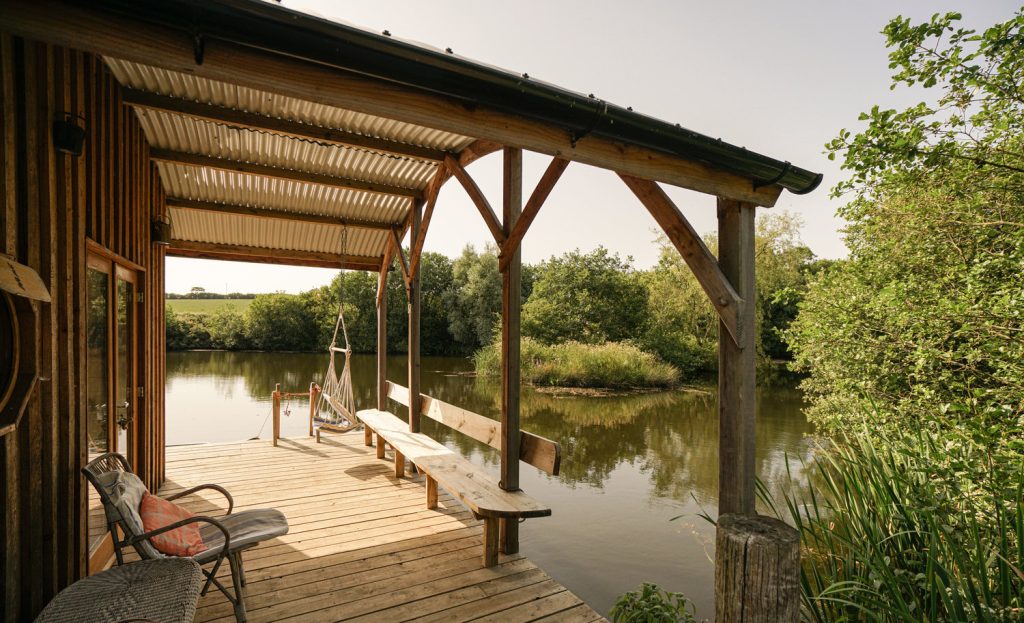 Since that refusal, agent Gerald Blain Associates submitted a certificate of lawful development for the houseboat, making the case: "…the fact that the houseboat development has been completed for a period in excess of four years prior to the date of this submission is lawful if no formal enforcement action has been taken by the Local Planning Authority within the prescribed four-year period".
Included in the application was case law, correspondence with the council from 2018, and cuttings from several national newspapers showing the houseboat holiday let was up-and-running back at least as far back as 2018, with an April 2018 article from The Times, and a July 2018 article from The Observer submitted.
Planning officers have now approved the certificate of lawful development, saying: "It is considered that on the balance of probability the building has been erected and occupied continuously for a period of time in excess of four years".