GOODWICK United take on Monkton Swifts in the Pembrokeshire Senior Cup final on Saturday, April 29, with both sides looking to end the season with victory.
The game takes place at the Bridge Meadow in Haverfordwest with kick off at 2:30pm.
Supporters are advised to arrive early as the attendance will be limited to 1000 spectators. Competing clubs have been given 125 tickets each to allow for both teams to be represented by their supporters on the day.
Once entry has reached 750 there will be no more admissions to the ground, except for ticket holders.
It is set to be another exciting game, one which comes just two weeks after Goodwick beat Monkton to seal the Division 1 title.
Goodwick earned a 3-1 win on that day with Will Haworth and Rhys Jones on the scoresheet.
The Division 1 champions were also victorious when the sides met earlier in the season as they earned a 5-0 win over the Swifts with Jones and Haworth again on target with other goals comin from Johnny Horgan and Daniel James.
Despite those losses the Swifts caused plenty of problems for Goodwick in their most recent encounter. Ben Steele scored to level that game and had it not been for a Kyle Marsh penalty save from Steele, the result could have been much different.
The Swifts were without a win in six games prior to their semi-final win over Kilgetty and they will want to end the season on a high with victory in the Cup final.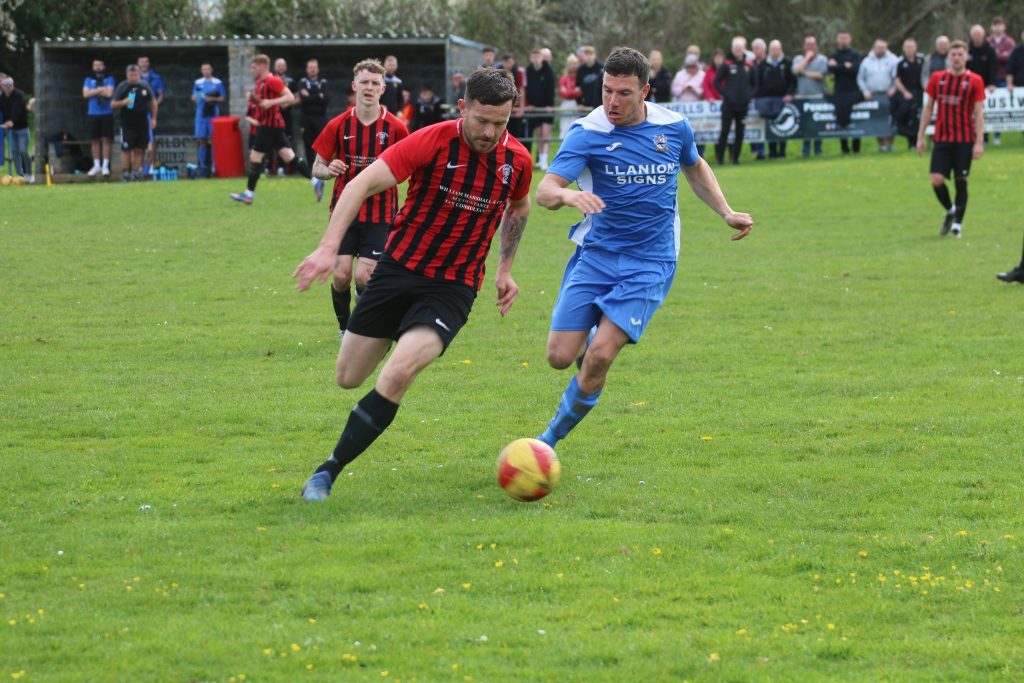 Route to the final
Monkton began their Senior Cup campaign with a first round win over St Ishmaels in October. Ben Steele and Declan Carroll were both on the scoresheet in a 4-0 win.
They then beat Neyland 5-1 in the next round with Steele again on form as he scored a hat trick.

Steele scored a further two goals in their quarter final win over rivals Pennar Robins and Dylan Davies scored to complete a 3-0 win.
Goals from Carroll and Steele again then earned the Swifts a 2-0 win over Kilgetty and a place in the final.
Goodwick began their Senior Cup run with a comfortable 10-1 win over Herbrandston. Nathan Greene scored a hat trick, Rhys Jones and WIll Haworth both scored twice as did Rhys Dalling.
They then played St Clears in the second round but it was anything but comfortable. They did take a 2-0 goal lead but the Saints hit back to level at 2-2.
Late goals from Dalling and Jones then ensured their passage into the quarter finals.
Goodwick hosted Carew in their next game and they came away with a 4-0 win. Jones again scored twice with the other goals coming from Dalling and Scott Delaney.
That set up a semi-final tie with Tenby. On a cold and snowy night it was Nathan Greene who bagged the only goal of the game to send Goodwick into another final.
Senior Cup finals
Goodwick have not won the Senior Cup since the 2015-16 season while Swifts last won the trophy in the 2006-07 season.
Both will be keen to get their hands on the special trophy once more and will give everything to make sure they do.
Referees
Sion Jenkins will be the referee for Saturday's game and he will be joined by assistants Neill Crawshaw and Stefan Jenkins as well as fourth official Kieth McNiffe.