A PEMBROKE DOCK farmer claims he is the victim of a witch hunt by local authorities and has faced a lengthy legal battle to protest his innocence.
Richard Scarfe, 42, of Pembroke Dock, has been plastered within local press outlets over the last few years following an animal welfare conviction.
A fresh bout of controversy arose on April 18, when a multi-agency operation was undertaken at Highland View Fold, The Ridgeway, Lamphey, where almost 100 animals were seized under Section 18 of the Animal Welfare Act 2006.
When faced with the photographs from the local authority and an animal welfare conviction to his name, it would be easy to come to the conclusion that Mr Scarfe is guilty as charged, however Scarfe has gained a growing support base.
Many refuse to believe the authorities and attest to Scarfe's character and care for his animals, having visited his grounds multiple times.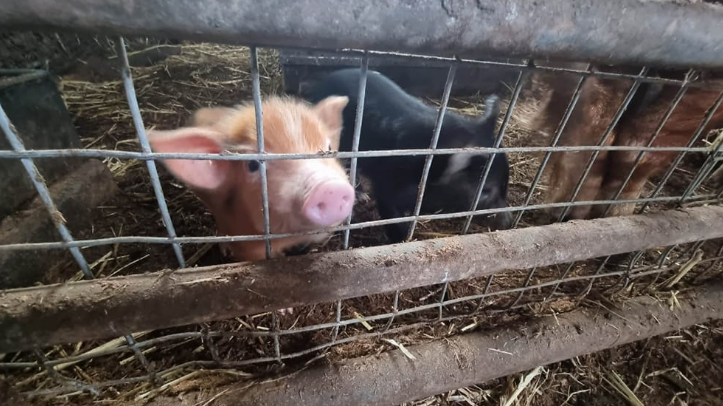 The Pembrokeshire Herald investigates whether Scarfe is the villain portrayed or could he actually be the victim of a cruel witch hunt.
BACKGROUND
In 2015, Scarfe, his partner and 10 children were facing homelessness.
He bought Highland View Fold, after being told by the council that the only available accommodation they could offer them would be separate rooms in a local hostel, but the family would need to be split up.
In pure desperation and not wanting to split the family, he believed his only option was to place two static caravans on the land for the family to live on. This was away from public view, to live off-grid and self-sufficiently. Despite believing they weren't harming the landscape or local community, they faced opposition from the Pembrokeshire Coast National Parks and local authorities.
Scarfe told The Pembrokeshire Herald that within the first two weeks of living on the land, a representative from Pembrokeshire Coast National Park visited the grounds and told him he would "be made an example of".
This was the start of the family's turmoil.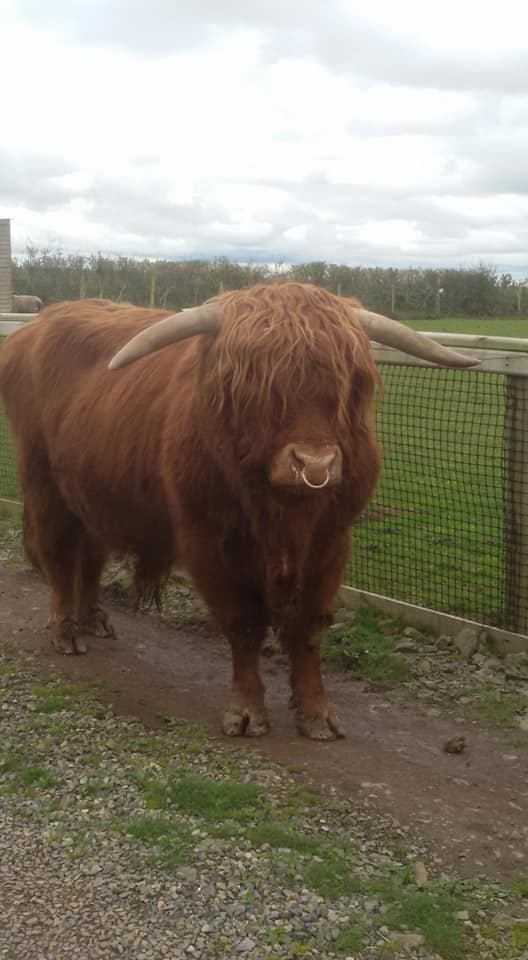 BREACHES
Scarfe's struggles on the land have been ongoing, as recounted to The Pembrokeshire Herald. Authorities tried to remove the family from the land within two weeks of their arrival, issuing stop and enforcement notices. Scarfe applied to allow his family to live there, but was refused due to being too far from local amenities, despite two villages within two miles.
Eventually, he was granted temporary use for 12 months, but had to remove everything and find new accommodation.
In addition, Scarfe faced accusations of erecting a fence over an ancient burial ground, but after contacting CADW, it was found to be 1.5 metres away from the tumulus. He also installed a temporary road for his family to access the main road during winter months, which led to a court appearance and a £20,000 fine for a further breach. Scarfe's struggles have been met with opposition at every turn.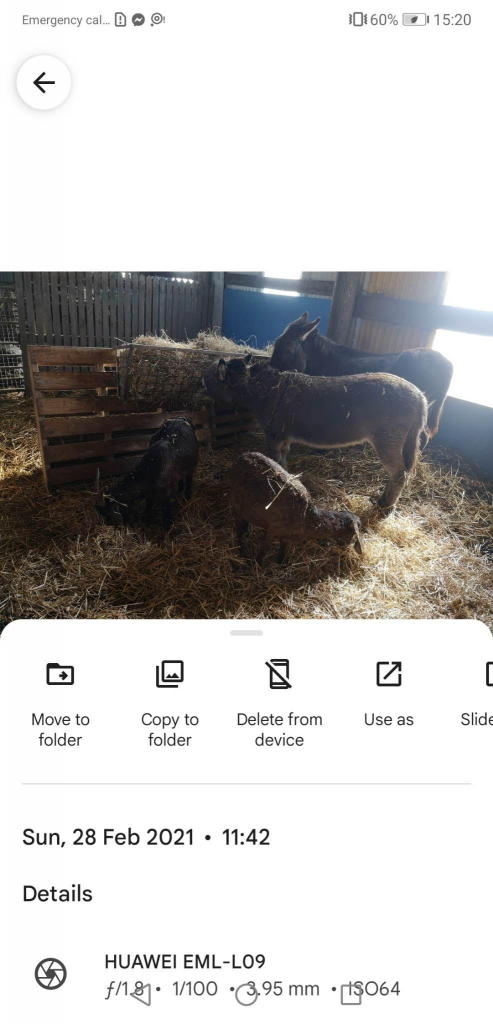 ANIMAL WELFARE CONCERNS
Scarfe told The Pembrokeshire Herald that the breaches were just the start of the witch hunt and was shortly followed by visits from Animal Welfare inspectors and dog wardens.

At this point, Scarfe believed the authorities would try everything within their power to get him off the land, this is where he started documenting his journey and gaining evidence at every step of the way.
Scarfe has documented his journey and has gathered over 16,000 images and videos of his land and animals, which he says show that the animals are healthy and have all the necessary basic needs.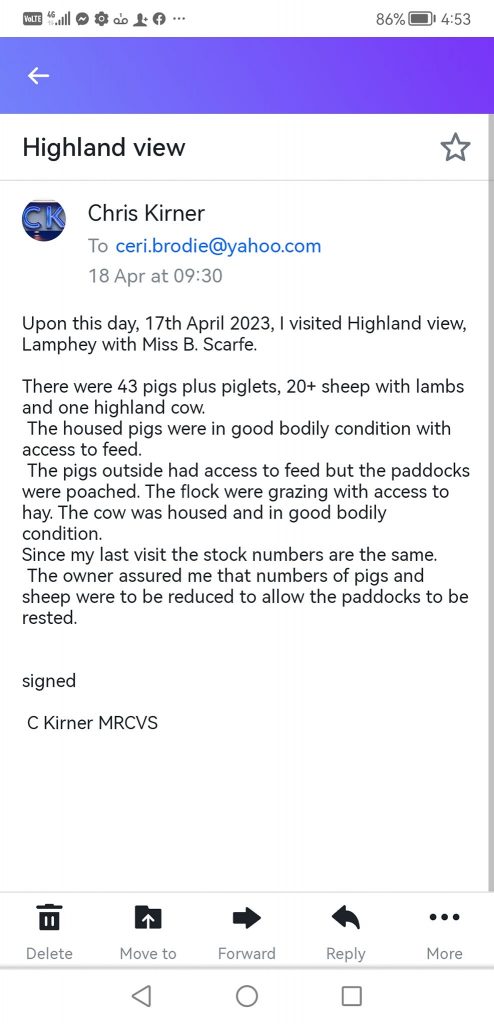 However, in 2022, Scarfe was convicted of animal welfare offences and received a 14-week suspended sentence, 240 hours of unpaid work, and a five-year ban from owning or caring for livestock.
Scarfe has always protested his innocence and claims that he was coerced into pleading guilty by his solicitor, who allegedly promised to appeal the conviction using Scarfe's extensive photographic evidence.
Scarfe was later informed that an appeal against the conviction would not be possible, and the only appeal that could be lodged would be against the animal ban.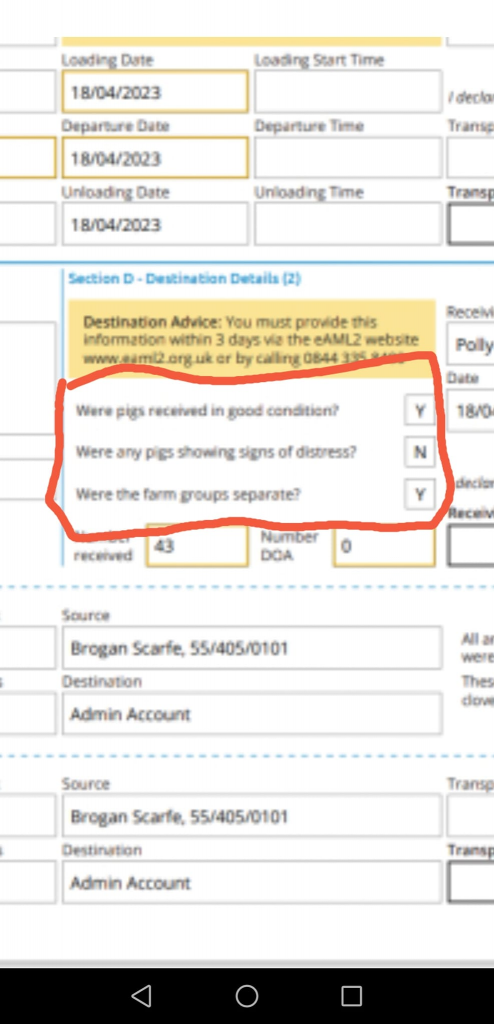 APPEAL
Scarfe signed over the land and animals to his daughter after realising he couldn't overturn his conviction.
Although his daughter operates the land, legal proceedings continue to be in Scarfe's name and the local authority addresses all actions to him.
SCARFE'S EVIDENCE
The Pembrokeshire Herald has obtained documents supporting Scarfe's claims, including reports from local butchers, independent vets, dog wardens, and sheep shearers. All verified healthy animals with no welfare concerns. One independent vet report was signed the day before almost 100 animals were seized, stating good bodily condition for 43 pigs, sheep, and a highland cow. Scarfe also produced a document served by the local authority stating no poor condition or distress signs for the animals after their removal.
That report, signed by Veterinary Surgeon C Kilner, stated: "Upon this day, 17th April 2023, I visited Highland View, Lamphey, with Ms B Scarfe.
"There were 43 pigs plus piglets, 20 plus sheep with lambs and one highland cow.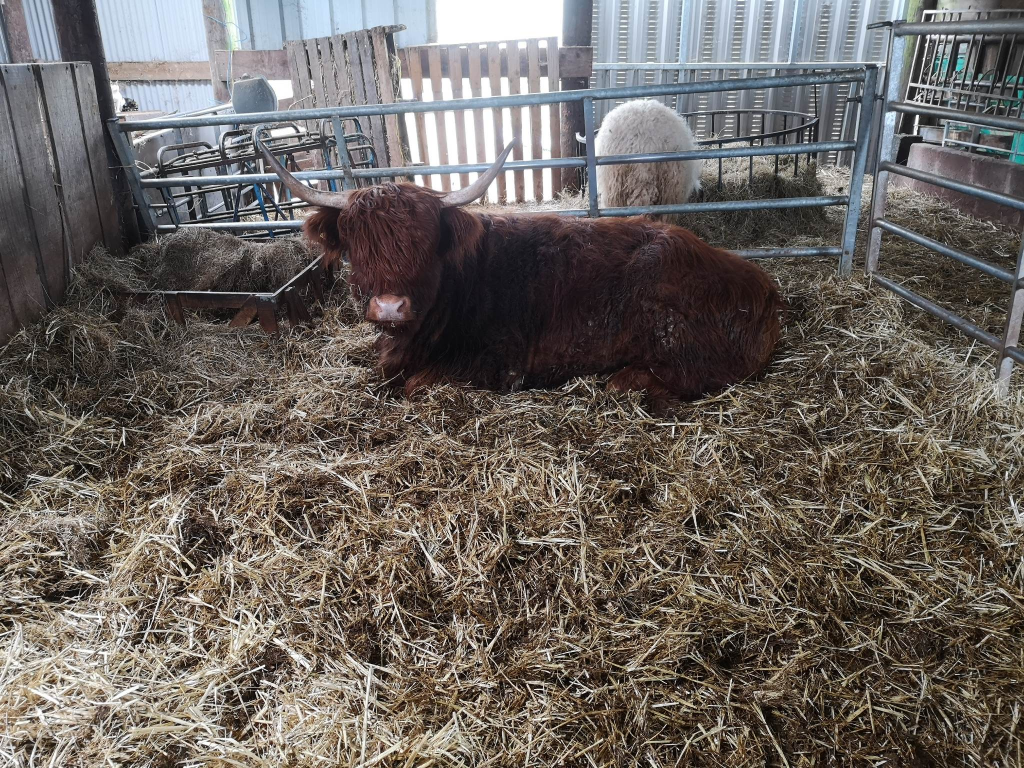 "The housed pigs were in good body condition with access to feed. The pigs outside had access to feed, but the paddocks were poached.
"The flock were grazing with access to hay.
"The cow was housed and in good bodily condition."
Battle continues
Scarfe has vowed to continue with his legal battle and prove his innocence.
Should he be successful it will raise important questions about the role of local authorities and the limits of individual rights in rural communities.