PLANS to revive a chunk of Swansea's retail core and provide people a place to live have been unveiled.
A company called Kartay Holdings Ltd wants to build 33 flats above a section of Oxford Street where it joins Union Street and upgrade the six shops – some of which are empty – below.
Jewellers H Samuel traded for many years on the corner unit but closed late last year, although it has a store in the nearby Quadrant shopping centre.
The section of Oxford Street in questions extends to Portland Street and has eight retail units, but the planning application does not include Barclays Bank, at the far end, or the adjacent shop.
Ian Morgan, director of Llanelli-based Kartay Holdings, which has other projects in Swansea city centre, said: "Kartay is pleased to confirm that we have submitted a planning application for the redevelopment of this key part of our portfolio. Our proposal will see 33 new apartments in the city centre providing much-needed affordable homes along with redevelopment of the retail facade."
A design and access statement submitted on behalf of the company said the floors above the six Oxford Street shops had been vacant for more than 10 years.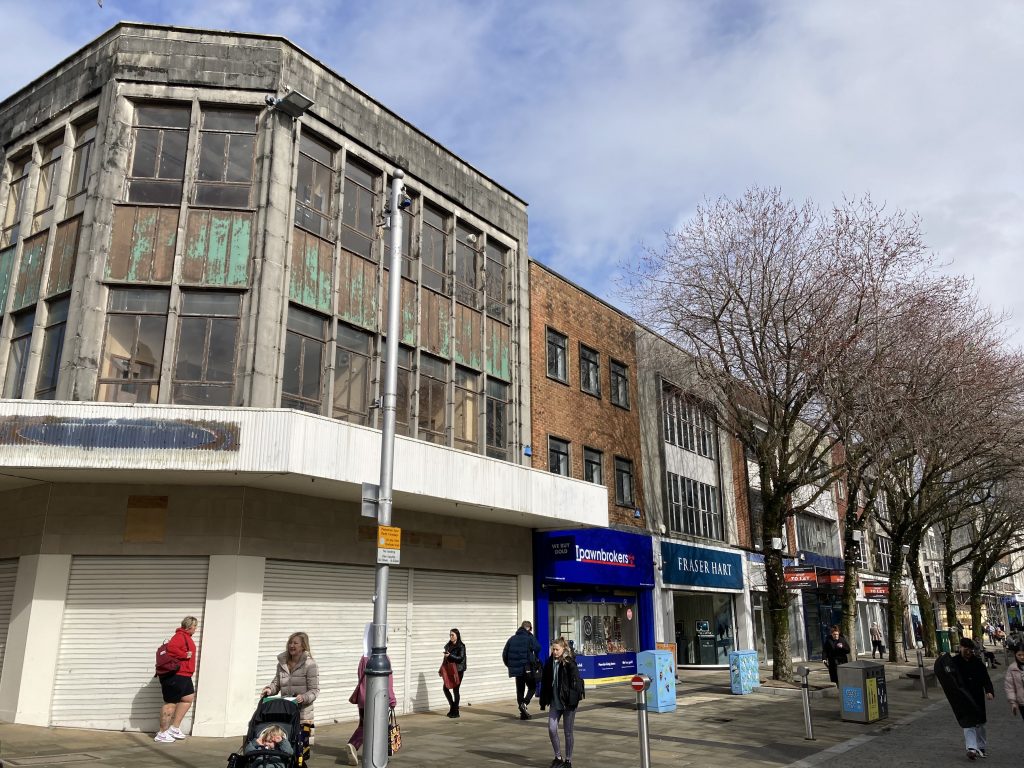 It added that the 33 flats could be a management opportunity for a social housing landlord called Caredig. The main access for occupiers would be at the rear, and there would be a timber building with a living, green roof for bikes and rubbish storage.
The council is keen for more people to live and work in the city centre to boost footfall, and new flats have been built or are in the pipeline on The Kingsway and Oxford Street, including above the former Next store, former Woolworths building, and McDonald's.
A large development under construction called 71/72 The Kingsway, at the former Oceana nightclub site, will provide office space, as will a revamped Palace Theatre, High Street, and the upper floors of a building on Princess Way.
The Princess Way scheme, which will have ground floor restaurant and retail space, is being carried out by Kartay Holdings and is due to be completed early next year.
Chris Stylianou, who owns Derrick's Music, Oxford Street, said any investment was welcome. "Doing up the shopfronts is a positive," he said.
Mr Stylianou said town and city centres were changing, and that independent shops rather than chains seemed to be more resilient.
He added that having more people living in the city centre was beneficial for the evening and night-time economy, but he wasn't sure if that was the case for the day-time economy because they might work elsewhere.
He said: "They really need to get businesses back from the Enterprise Zone to support the shops here."