A SWIMMING SCHOOL in Swansea has received vital funding from Swimathon Foundation.
Ace Swim School applied for the grant as part of Swimathon Foundation's second Covid-19 Relief Fund, announced in February, to mitigate loss of income whilst pools are closed.
The swim school was only founded in 2018 and offers teaching for every age from newborn up to ten.
Ongoing monthly costs coupled with the loss of lesson income means the school have struggled to keep hold of their teachers and continue to pay bills, but the Swimathon Foundation grant means they will be able to remain strong enough to continue.
Aimee Hemsley, Director of Ace Swim School, said: "The funding is very much appreciated in these times of uncertainty and makes the business viable to opening back up in a strong position.
"The last 12 months have been very hard as the business was only set up at the end of 2018, and we were just establishing a strong position in providing good quality swimming lessons in Swansea and Carmarthenshire. It has been sad knowing all our members are missing out on valuable swimming time. All our members are looking forward to being back in the pool."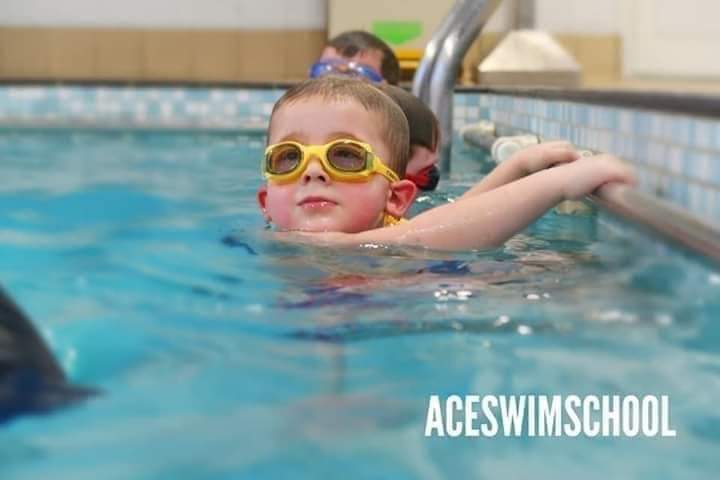 Swimathon Foundation has awarded grants to 148 swimming and aquatic clubs, schools, and organisations from its 2021 Covid-19 Relief Fund. The Foundation launched its first Fund in May 2020 in response to the impact of the Covid-19 pandemic on the swimming community across Britain.
Having awarded £50,000 of grants from this first Fund to over 100 organisations and individuals last year, the Foundation realised additional support was required and released a further £30,000 to aid the swimming community. In total just over 250 organisations/individuals have been supported through the two Funds.
Anthony Kendall OBE, Chair of Swimathon Foundation said: "In these difficult times for all swimming organisations, Swimathon Foundation has been determined to play its part in supporting those smaller, local groups that are the foundation of swimming participation throughout the UK. We have been taken aback by the number of people who need help during these unprecedented times and that is why we have increased our overall donation to £50,000. Swimming is a vital community activity and we are proud to play our part. Hopefully this funding means Ace Swim School can continue their great work."
Swimathon Foundation is a remarkable 'force for good' in communities all across the UK. Its main pool-based 'Swimathon' has raised over £50 million for charities since it was started some 33 years ago.
'Swimathon' is the UK's biggest pool-based recreational swimming event. It takes place annually at some 600 pools across the UK and some 750,000 people have taken part since the first event in 1986. As a result of coronavirus, this year's event is now scheduled to take place later in the year.
For more information about The Swimathon Foundation, visit www.swimathonfoundation.org.