ACCORDING to Swansea Council, planning for the Swansea Tidal Lagoon, a £1.7bn renewable energy project, have made "significant" progress.
The comments were made after an agreement was made between the local authority and a Bridgend-based company, DST Innovations, over the use of a plot of land.
The 'Blue Eden' project is anticipated to start with batteries being produced for the renewable energy aspect of the plans.
The first phase will use only Council owned land in the SA1 area of Swansea.
The Blue Eden project has been designed in three phases and promises to create up to 2,500 permanent jobs.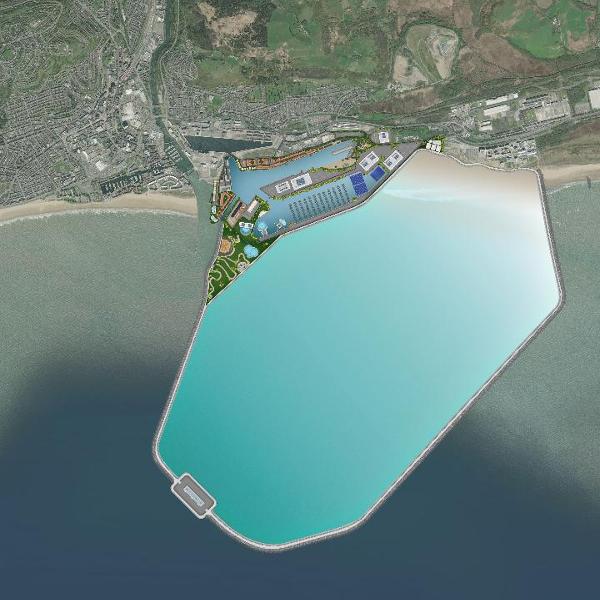 With construction expected to start next year, the project will also feature a purpose-built centre to showcase 'Batri' a cutting edge battery technology developed by DST in Bridgend.
The plans show that, thanks to the advanced 'Batri' technology, there will also be a sizable electric vehicle charging area, open to the public, that will be totally powered by solar energy.
Rob Stewart, Leader of Swansea Council, said how "delighted" he was at the speed of the progress made so far.
He said it will put Swansea "at the forefront of global renewable energy innovation." by creating hundreds of highly skilled job roles.