ON MARCH 15 last year Lisa Mart and her sleep-deprived team were putting the chairs out for the first time in Swansea Arena ahead of a performance by comedian John Bishop.
The brand new venue had held test events with local bands but this was the real deal – and a sell-out show.
"We were here very, very late the night before – stocking up the bars, cleaning, making sure the dressing rooms were ready," said Mrs Mart.
"Our focus was on ensuring John Bishop and his team's experience was as positive as possible. It was incredibly nerve-racking, incredibly exciting."
The Liverpudlian comic joked that the driveway was still being Tarmacked when he arrived and that the audience's plush red seats had "never been farted on". The gig was a success. The arena was up and running.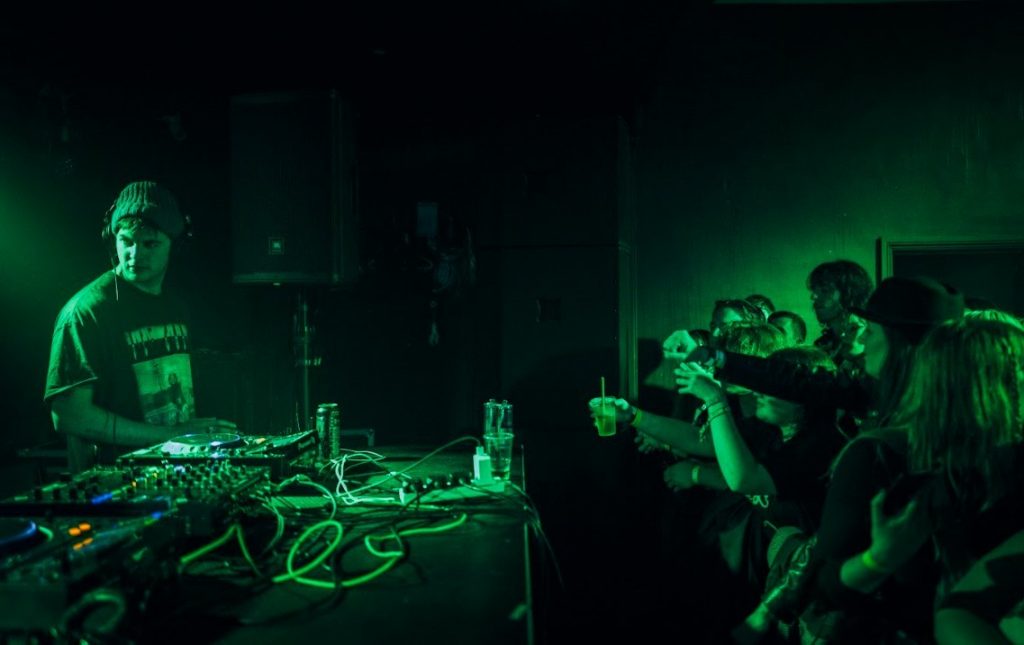 Venue director Mrs Mart, of Ambassador Theatre Group (ATG), which rents the arena from Swansea Council as part of a 30-year lease, said a lot has been learned over the past 12 months about how to make such a flexible space work.
The audience capacity is 3,500; seated it's just over 2,200. Multiple events can be held simultaneously thanks in part to an auditorium partition wall. Banquets, conferences, seminars, trade shows and graduations take place as well as the headline music, comedy and theatre acts.
Mrs Mart said some events had even been held on the concourses because organisers liked their feel and decorative nature. She estimated that footfall in the first year had been 220,000. Around 105,000 event tickets have been sold. "It's like seven different venues in one," said Mrs Mart.
On Tuesday this week, for example, two day-time events were in train while the main auditorium was being cleaned ahead a huge bingo rave called Bingo Lingo on Friday night.
Mrs Mart recalled a four-day run comprising a conference, banquet, Dara O Briain comedy show and Bullet for My Valentine heavy metal gig.
The constant merry-go-round has been hard graft. "One of the difficult things for the team has been knowing where to draw the line – you can't spend every single night turning the venue round," said Mrs Mart. "We are a bit more realistic now."
The arena's relatively modest capacity attracted scrutiny at the outset. "I think there was some negative feedback about the size," said Mrs Mart.
She reckoned that finding uses for larger venues between big acts was harder, and that some artists were always going to be nigh-on impossible to book.
"If you had a 15,000-capacity venue you're still not going to get Beyonce," she said.
ATG runs 58 venues in the UK and overseas. "There is literally no event venue like this in the UK," said Mrs Mart.
The entertainment sector, she said, was looking on with interest at the multi-functional design of Swansea Arena. "It's for us to create the blueprint," she said.
Attracting performers beyond the likes of Bristol and Cardiff to Swansea has been part of the challenge.
"A lot of artists have never come this far," said Mrs Mart. "With each act there is an agent who has never been here before. We are proving a point. There is a whole new audience here who will buy tickets and who maybe don't want to travel."
ATG had some input into the arena and invested in things such as the dressing rooms, sound panelling and the loading bay area. The company pays the building's utility bills, a service charge as well as rent, and carries out internal maintenance. The council maintains the exterior – including the 95,000 LED lights – and adjacent coastal park.
Mrs Mart said the arena's sound quality and overall experience for musicians and gig-goers was excellent, according to feedback. "One promoter said we had the best sound in the UK, which was great for us," she said.
Mrs Mart also said the height and depth of the auditorium created a feel of a larger venue for performers.
She said it was tough to answer what type of acts were particularly popular in Swansea. "All the shows, bar one or two, have sold incredibly well," she said.
This was especially true for comedy and live music, she said, while adding that 90% of tickets were snapped up for touring musical Jersey Boys.
"We've just announced that West End musical Six is returning, and there's a lot of excitement," she said.
From comedians Michael McIntyre and John Bishop, to rock star Alice Cooper and post-punk band Fontaines D.C, the arena has hosted performers who might not have been the likeliest candidates to venture beyond Wales's capital.
Asked for her own personal highlights, Mrs Mart said that despite being a rock girl, it was seeing 90s boy band Five perform.
"They were the first ever band I ever went to see," said the 36-year-old. "It was a real full circle moment."
She also admitted to being somewhat star-struck by Canadian comedian Katherine Ryan.

"She was just lovely – very nice, very confident, and not demanding at all," said Mrs Mart. "And she said we had the nicest dressing rooms."
The ATG team doesn't get involved with special requests, known as riders, that some performers will ask for. That's down to tour managers. "We've seen some beautiful catering coming through!" said Mrs Mart.
The on-site ATG team of 22 focuses on day-to-day operations and management of the venue, while also employing casual staff to cover aspects such as security and the bars. On a busy night, said Mrs Mart, there could be 80 security and 50-plus bar staff in action.
She said the technical nature of the operation, such as sound, was very specialised. "A lot of our people are local Swansea music boys who have worked their way up, or maybe worked away and come back," she said.
"There are such great grassroots venues in Swansea. A really important thing for us is to work with these venues. We need them for artists to come through."
This collaboration, she said, could involve the likes of Sin City and The Bunkhouse being allowed access to the arena for bigger acts they put on.
Concerns about the venue's opening hours and impact on nearby apartments in Swansea Marina were raised when ATG applied to the council for a venue licence.
Mrs Mart said formal and informal arrangements were in place, that residents had had the first tour of the building, and that meetings involving residents, police and licensing officers were held every four to six months.
What has the arena's impact on other live venues in Swansea, then?
Jordan McGuire, operations director at The Bunkhouse, said Fontaines D.C and Bullet for My Valentine held after-parties at his Park Street venue following their arena gigs.
"It gives them a chance to get up close and personal with their fans," said Mr McGuire. "It's a special moment for fans and the band."
Mr McGuire also said freelance technicians who worked at The Bunkhouse had gone on to freelance at the arena.
"The arena is a massive positive for the city and for culture in Swansea," he said. "It's great. You see a lot of arenas run by big companies which don't seem to give much to the grassroots scene.
"It seems there is a real connection between the staff at Swansea Arena and local venues – a lot of them have worked in grassroots before."
Gary Lulham, managing director at Sin City, said the arena's impact was hard to judge after one year because of the aftermath of the Covid pandemic and cost-of-living problems, among other things.
"What I would say is that it puts live music in the forefront of people's minds," he said. "They might go to their first show, or a big gig, and it piques their interest in what else is going on in the city."
Mr Lulham said he felt Swansea's previous focus on the football club's Premier League status could be turning musical, which he thought was "brilliant".
He has attended many events at the arena, including one as a promoter with Those Damn Crows – a band he has worked with for some time.
"To be able to take a band from a 100-capacity room to a 3,500-capacity space in the same city is a massive thing for us," he said.
Mr Lulham said he had to be careful to avoid bookings at Sin City which coincided with a big-name band at the arena, but he said "that's part of the game".
He added: "I'm nothing but positive about it."
Asked about the arena's impact on the council-run Grand Theatre, Cllr Elliott King, cabinet member for culture and equalities, said the arena had "brought new opportunities for local people who also continue to enjoy the diverse, complementary and dazzling output of venues such as the Grand Theatre".
He said the Grand, on Singleton Street, continued to offer a high-quality, wide-ranging and diverse programme.
"Its audiences are returning in large numbers for the majority of shows and business shows no ill effects of having the arena nearby," he said.
"Other venues and attractions managed by the council are planning for a successful 2023."
Cllr King described the arena, which cost just under £50 million and is part of the largely council-funded £135 million Copr Bay development, as a "shining a bright light on the city's flourishing cultural scene".
Meanwhile, the show goes on Swansea Arena. Seats will be filled for a performance of Mike Oldfield's Tubular Bells and comedians Jimmy Carr and Russell Howard over the next fortnight.
"In our first year we have shown the breadth and variety that the venue can hold," said Mrs Mart, who worked at ATG venues in London, Birmingham and Scotland before Swansea. "I think so far, so good."