A MAJOR council house-building project has been proposed in Bonymaen, Swansea.
More than 100 homes are being earmarked for four plots of land on Brokesby Road, together with green spaces, play areas, some new and existing trees, and cycle route access.
The properties would be more energy-efficient than set out in building regulations – incorporating triple-glazed windows, for example – keeping bills down for occupants.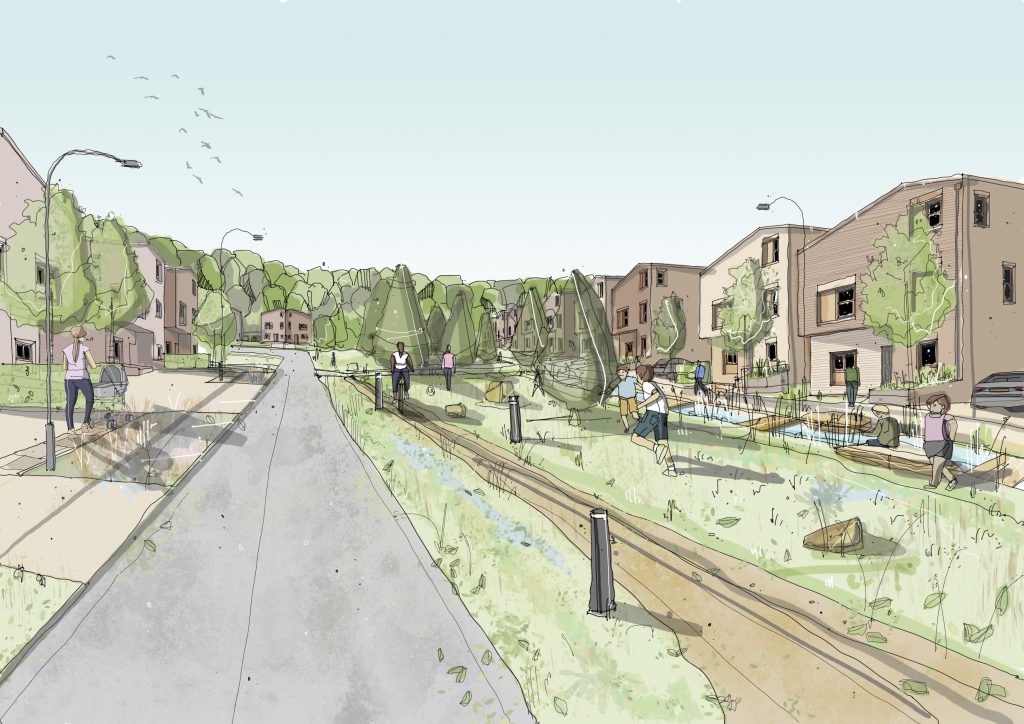 Cllr Andrea Lewis, cabinet member for service transformation, said it was early days for the project.
She said: "It's no secret that councils throughout the country are under pressure because of the shortage of housing for families and single people.
"We've identified a number of sites that were formerly used for housing and have engaged with architects to develop a masterplan for these sites – which illustrate our future vision for building more homes.
"Our aim will be to secure funding so we can make this vision a reality and create more than 100 new homes in the Bonymaen community."
Three of the plots are on the north of Brokesby Road, the other to the south. According to the council, fly-tipping and other anti-social behaviour have affected parts of them.
A designated site of importance for nature conservation borders land to the south of Brokesby Road.
Bonymaen councillor Paul Lloyd said: "It's good to see councils building houses for rent again."
But he added that residents' views would be taken into account.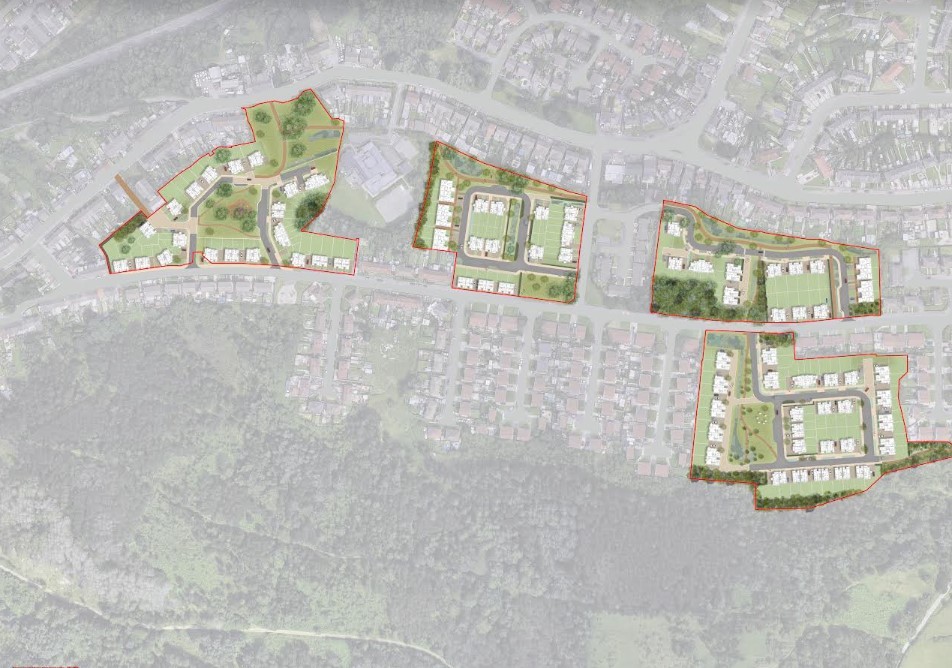 Some concerns have been expressed on Facebook about how schools would cope, and the loss of green space.
Swansea Council began building houses and flats six years ago after nationwide restrictions that were in place since the 1980s were lifted. Dozens of homes have been built in Penderry and Birchgrove, with six bungalows currently taking shape in West Cross. A scheme to retrofit draughty council bungalows in Craigcefnparc to make them highly energy-efficient has also been carried out.
The Labour-run authority has a target of building 1,000 council houses and flats between 2021 and 2031.
The Bonymaen proposals will be exhibited at Bonymaen Community Centre, Bonymaen Road, on Tuesday January 10 and are available on Asbri Planning's website in the "public engagement" section.
A public consultation will take place prior to a planning application being submitted this summer.
Nick Ellis, architect at BDP, which is working with the council on the proposals, said: "This is a significant opportunity to create a single, cohesive community at Brokesby Road; a community connected by green, landscaped streets and beautiful open spaces whilst bringing wider social and commercial benefits to the local area."