A BOAT which sparked intrigue when it appeared to have been abandoned in a busy Anglesey lay-by has been removed. The fibreglass motor cruiser with the name Mi Mi painted on its side mysteriously appeared several weeks ago at Fryars Bay near Beaumaris.
The cream and blue-coloured boat was left alongside the busy B5109 between Beaumaris and Llangoed, but was removed by the council on Tuesday.
Questions remain over why and how the boat got there, and who owned it. It was left in the lay-by on a trailer which appeared to have a flat tyre.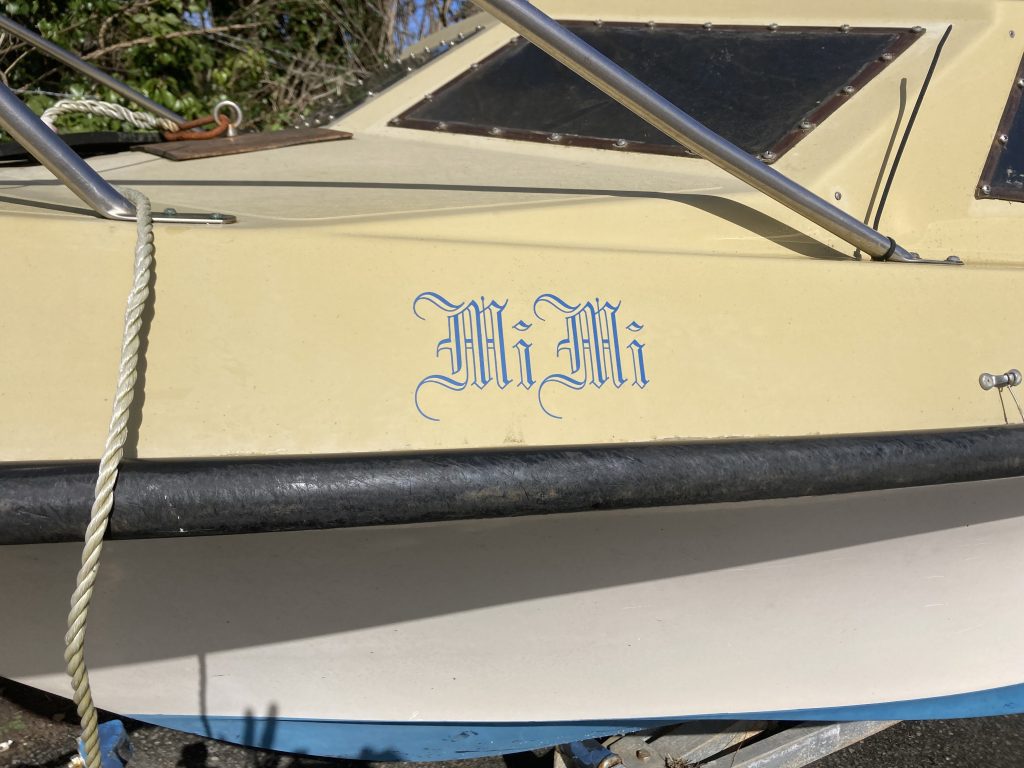 The prow of the cruiser was initially pointing directly upwards but was later put back into a horizontal position.

The vessel had increasingly attracted the attention of vandals and equipment including an outboard motor had been ripped out.
An experienced yachtsman, who had done some investigation into the boat's registration, said they thought the vessel's name could possibly be Lisa, despite the name painted on the bow.
They said: "There is only one 'Mi Mi' yacht type listed on the global Boat-Info-World website, a 28.7 ft, 12 tons recreational craft, manufactured by Cobalt Fibreglass Engineering Inc, which I think is USA.
"The Beaumaris abandoned 'Mi Mi' doesn't fit either length or tonnage.

"It is odd that her name doesn't appear on other registers (including for the UK) and from the paintwork, it hasn't been changed recently either. Age though could be right.
"According to register, the 'Mi Mi' on file was built in 2004 and is fibreglass. 2004 makes this one 19-20 years old.
"The nearside trailer tyre is deflated or flat, which could explain why an owner has parked it up, but it doesn't explain why it's been left there so long.
"As someone with considerable experience of boating and yachting, the trailer alone could be worth about £200, so it does seem a bit odd to just leave it there."

The boat was recently marked with a "police aware" sticker and a council refuse disposal notice. Enquiries to the police and council were made, but neither had any information about the boat.
HM Coastguard at Holyhead had said on Tuesday that they would look into the matter. County councillor Gary Pritchard, who represents the Seiriol ward, had also said on Tuesday that he would ask the highways department about the matter.
However, shortly afterwards at 2pm, the boat was seen being removed by Bangor-based scrap metal processor G Lock. A spokesperson for the firm said: "The council had asked us to remove the boat which had been left on the side of the road near Beaumaris.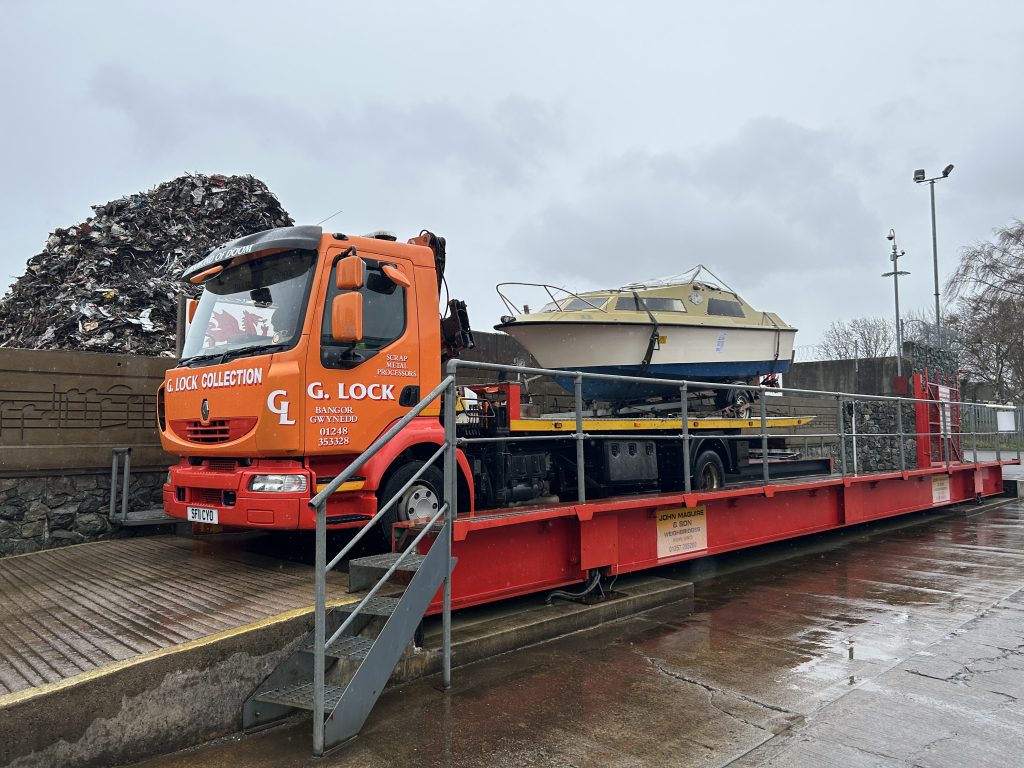 "We don't know anything about it, why it was there or who it belonged to. It had had a removal notice put on it by the council, but had exceeded its two weeks' time.
"As no one had claimed it, the council asked us to remove it."