THE deaths of Griff and Patti Thomas in their remote farmhouse in Llangolman continue to court intrigue some 45 years later.
Discovered by the local postman, Griff and Patti Thomas met their end in bizarre circumstances back in the December of 1976.
Both siblings were found dead in their home by a local postman, Patti had been brutally beaten to death with a chair by an enraged Griff who had suffered a serious head injury before, it's believed, setting himself on fire or accidentally falling into the burning remains of a settle following an argument over money.
This is the theory, following an investigation led by Detective Chief Superintendent Pat Molloy, that Dyfed-Powys Police presented to the inquest that followed their deaths, but this theory failed to take into account Griff's crippling arthritis that prevented him from being able to use his left hand to grip anything, like a hymnbook when he attended church.
In fact, the only item related to the pair that showed Griff's left hand fingerprints was the gear stick of his car.
Alongside this, Griff also had a bad back from a life of farming the land around Ffynnon Samson, the home he shared with his sister for their entire lives.
A timid, god-fearing man by nature, Griff was labelled a lunatic and a murderer by the inquest, which was held in February 1977 in Haverfordwest, and was refused a gravestone in his beloved Rhydwilym Baptist Chapel cemetery for many years because of the verdict.
Following the airing of ITV drama 'The Pembrokeshire Murders', a dramatisation of the investigation that finally proved John Cooper guilty of 2 double murders, a rape and a sexual assault, many believed that the murders in Llangolman could have been carried out by him.
The Herald don't believe this is the case, for many years it was believed that Cooper was in the area at the time doing fencing work.
This isn't correct.
The only Cooper link we could find to Llangolman is a local unrelated family with the same surname, attempts to place Cooper in the area badger-baiting or staying in a caravan on the road to Rhosfach seem to be little more than grasping at straws.
What every local person who knew Griff and Patti has said to us is that there was no way Griff would've lost it and killed his sister, every local person we have conversed with has also spoken of their belief that a third person was in Ffynnon Samson at the time.
The bloodied, re-covered sewing machine, that has an unidentified left thumbprint on it, seems to confirm that this could be the case.
Dyfed-Powys Police do not agree.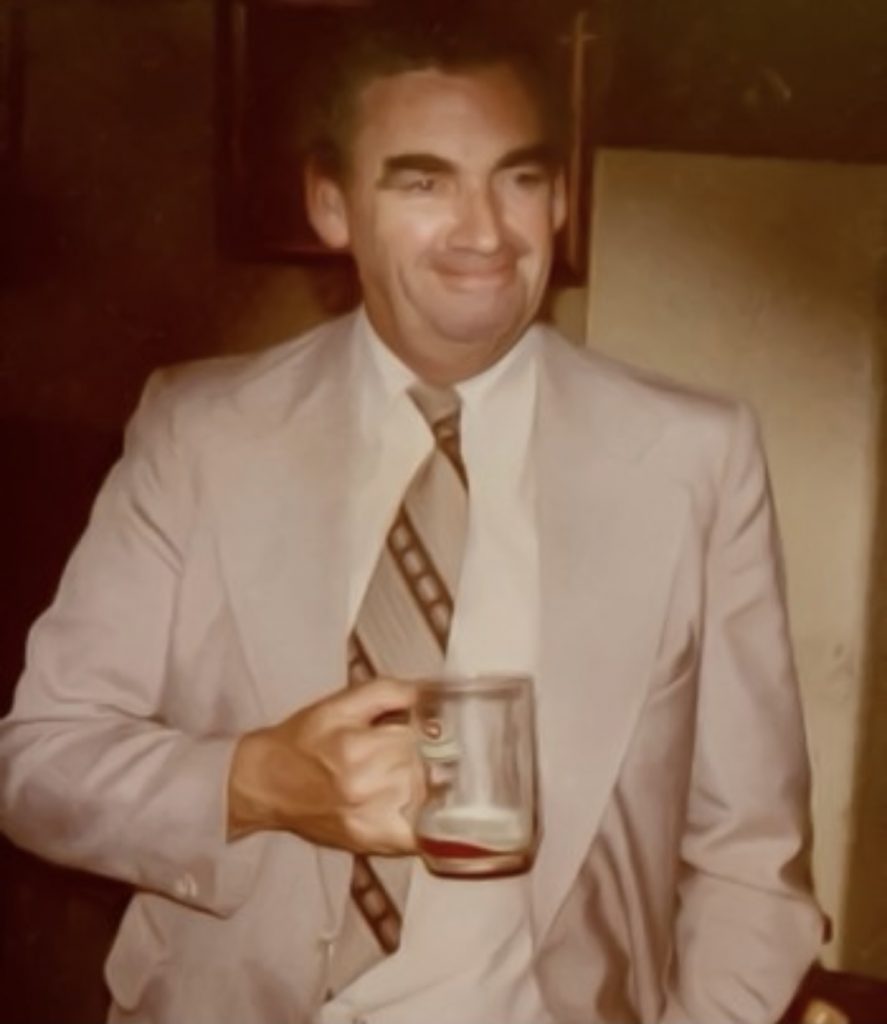 Playing marbles and drinking beer
The initial investigation of Ffynnon Samson, despite police removing 174 items as evidence, doing house-to-house enquiries, taking over 150 statements and finding 430 fingerprints in the house, failed to satisfactorily answer questions that Llangolman residents had.
Following the recent resurgence of interest, Police Commissioner Dafydd Llywelyn spoke to Clebran, a Mynachlog-ddu based Papur Bro, and said: "I understand why local inhabitants have concerns that some questions remain unanswered, and, therefore, there is a case to consider reopening the case".
He promised to take up the matter with senior police officers, a move that was welcomed by local inhabitants.
That conversation appears to have fallen on deaf ears with Dyfed-Powys Police once again hiding behind the horrendously short-sighted statement that they: "will examine any specific new information containing detailed knowledge or evidence, and any further decisions would be based on the results of the examination of that new material.
"There is no intention to re-investigate any incidents on speculation alone."
Dismissing serious local concern once again, Dyfed-Powys Police have forgotten the power of speculation.
John Cooper was caught because of speculation.
The evidence they used to convict Cooper of his crimes in 2011 were all in police possession since his arrest for burglary in 1996.
Speculating years after the events literally caught him and they didn't need new evidence, there wasn't any, they caught Cooper by taking a second look at evidence they already had.
Embracing speculation also gives us the ability to look inside the initial police investigation with fresh eyes.
When you hear someone aware of the intricacies of the 1976 investigation discussing the actions of DCS Pat Molloy, it's clear why locals don't believe he was taking the investigation particularly seriously.
DCS Pat Molloy loved a beer, in fact locals say that barely a day would go by without him spending the afternoon investigating The Bush Inn in Llandysilio and making sure that he and those around him could testify to the quality of the Guinness there.
That laidback mindset, it seems, filtered down to other officers in the investigation who spent most of their days playing marbles (with ball bearings they got from a local garage) in the incident room set up at Llangolman Village Hall, especially when DCS Molloy was in Llandysilio, which, again, was daily.
Furthermore, speculation says sniffer dogs were brought in at an early stage of the investigation to locate scents left behind by a guilty party.
They found one.
The trail brought them out of the house and across snowy open fields where police were hindered in their search, locals say, by a stream and a lack of wellington boots.
When this was followed up, days later, the snow had melted and the trail was lost.
Nope, it's still a murder/suicide though.
Griff and Patti never married or had children, they did however have a dog. A Sheepdog who, after the murders, couldn't be found.
According to speculation, when police pumped out the farm's Well with a 'Green Goddess', they found the dog dead at the bottom.
Information like this did not have any effect on the initial investigation, DCS Pat Molloy had made his mind up, it was a simple murder/suicide, he championed a version of events that simply could not have happened and he would've known this if he had paid any attention to the facts of Griff and Patti's life and listened to what locals had to say, also known as 'speculation'.
45 years later and all we have is speculation because, it seems Dyfed-Powys Police could only solve murder cases in the 1970's and 80's if they got lucky. Cooper's later crimes at Scoveston Park and the Coastal Path are further evidence of this.
Despite Dyfed-Powys Police having the murder weapon of the Dixon's in their possession since 1996, it took another decade for them to have a proper look at it under a microscope and collect DNA evidence.
'The Pembrokeshire Murders' makes it seem like Cooper's crimes had to wait for DNA testing technology to evolve and help them solve the case.
That belief is wholly inaccurate.
The technology used to prove Cooper killed the Dixons first secured a conviction in the UK when 15-year-old Dawn Ashworth was raped and murdered in Leicestershire in late July 1986, some 3 years BEFORE the Dixons were brutally gunned down at Little Haven.
Dyfed-Powys Police didn't have to wait for DNA testing technology, they waited because they simply didn't have what it took to solve difficult crimes at the time.
Dyfed-Powys Police are, now, a modern and quick-to-respond police service and we have no doubt that should something like the Llangolman murders take place now, modern policing techniques would solve it, but that's not really the point.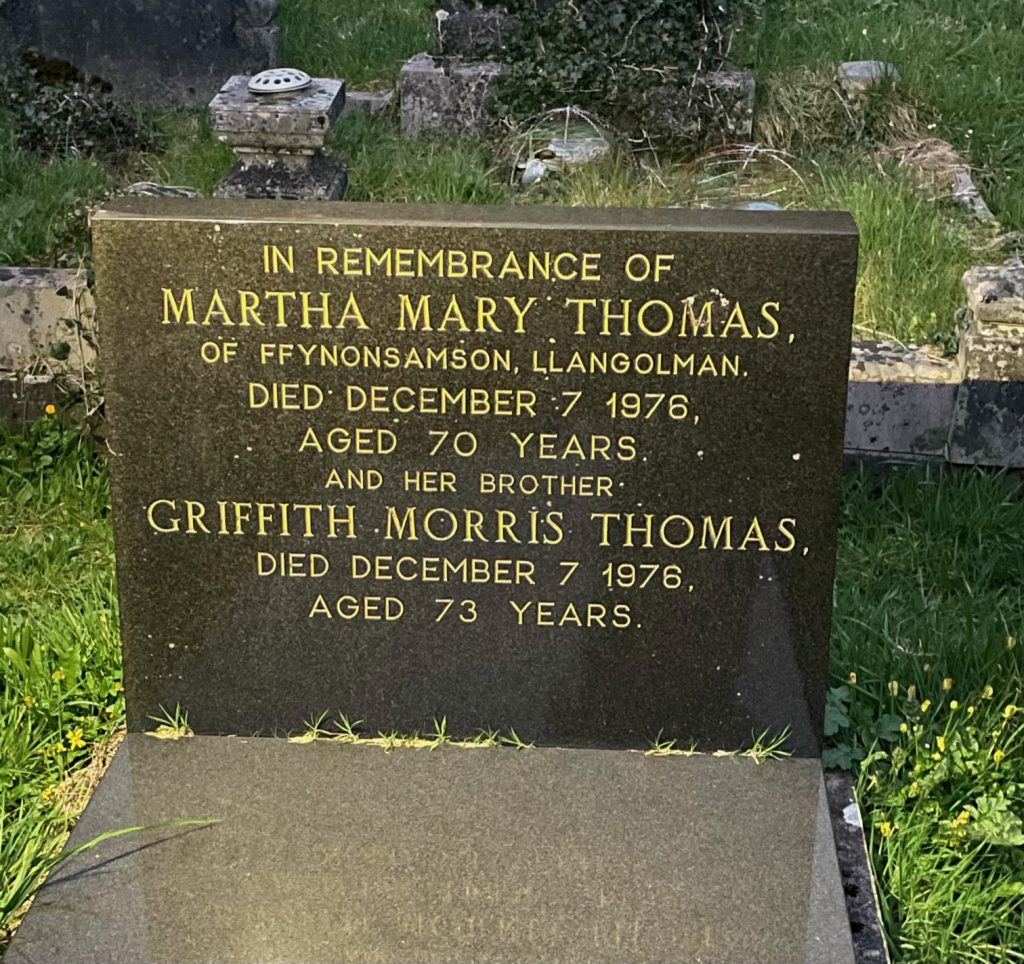 The point in all of this is that Griff and Patti Thomas were clearly killed in their home by a third person, Griff got unfairly branded as a lunatic and a murderer because of a laidback investigation led by a famed police officer who, one source tells us, was 'more interested in writing his memoirs' and, it seems, sampling beer than solving crimes.
Griff and Patti are owed justice, they didn't get it in 1977 and, it seems, they won't get it now unless new evidence is found some 45 years after Dyfed-Powys Police collected it all.
Related posts