NEW QUAY RNLI crew and supporters gathered yesterday Tuesday January 10, at 11am for the traditional eight bells ceremony for Shannon class all-weather lifeboat at the RNLI headquarters in Poole, Dorset.
The traditional method of ringing the eight bells comes from maritime history signalling the end of the watch on ship and the start of a new watch. The RNLI conducts this ceremony when a new lifeboat replaces another lifeboat in the service.
RNLI Chief Executive Officer Mark Dowie opened the proceedings and two RNLI members of staff from the All-Weather Lifeboat Centre rang the bell eight times. The new lifeboat was then lowered into the water for the first time.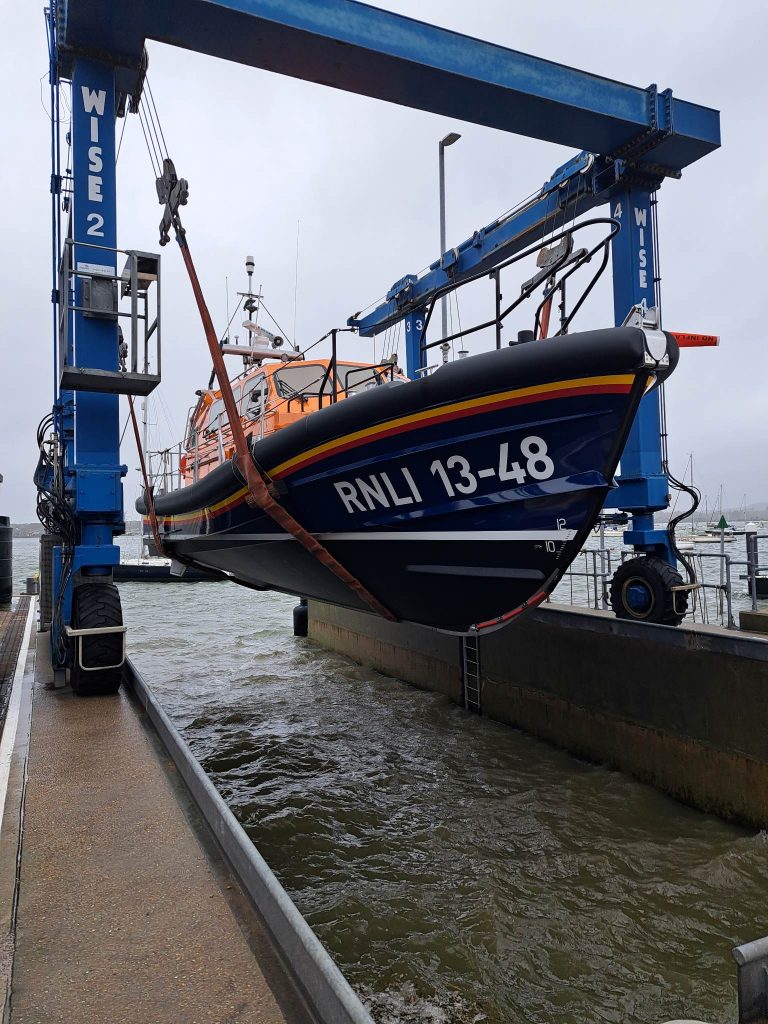 During the next few months the Roy Barker V Shannon class lifeboat will undergo sea trials before arriving in New Quay in the summer. Roger Couch, New Quay RNLI's Lifeboat Operations Manager said,
"This is a momentous occasion in the history of New Quay Lifeboat Station. The new Shannon class lifeboat will replace the existing Mersey class lifeboat that has served New Quay and Cardigan Bay for nearly 30 years.

"We will receive the new lifeboat this summer and the volunteer crew have been training hard and preparing for the lifeboat's arrival.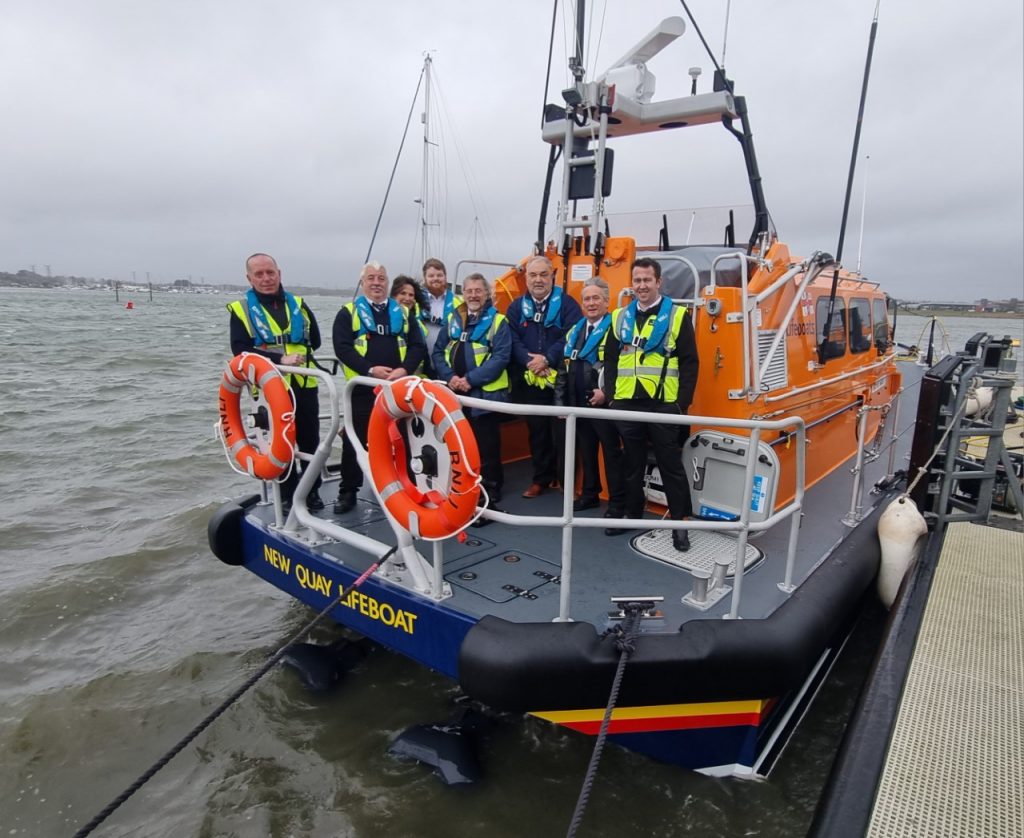 "We now have a few months of intensive training both at Poole and at home to ready ourselves for the boat's arrival."
Daniel Potter, New Quay RNLI's Coxswain added, "It was wonderful to see our new lifeboat being lowered into the water for the first time.
"Our Mersey class lifeboat, the Frank and Lena of Stourbridge, has served us and the whole county very well in the last 30 years so it will be sad to see her go later this year.
"However, looking to the future the new Shannon class lifeboat will bring new technology, increased speed and more manoeuvrability to help us save lives at sea. We are very much looking forward to welcoming her to the station this year."