Cymru kept their Euro 2024 qualification hopes alive with a crucial 2-0 victory over Latvia in Riga. The win, which came in their Group D qualifier, was seen as a must-win for manager Robert Page, and it keeps Cymru in contention with just three games remaining in the group stage.
The match saw Cymru take the lead in the 28th minute as Kaspars Dubra fouled Harry Wilson in the penalty area, resulting in a penalty kick. Aaron Ramsey, showing his composure and experience, calmly converted the spot-kick for his 100th career goal.
Despite several chances for Cymru, including wastefulness from Brennan Johnson, Latvia remained in the game and aimed for an unexpected equalizer.
Latvia's Janis Ikaunieks survived a VAR review for a potential red card after a reckless kick at Jordan James. Slovakian referee Michal Ocenas chose to uphold his initial decision, allowing Ikaunieks to stay on the pitch.
The game's outcome was eventually sealed in the sixth minute of stoppage time when David Brooks scored, putting the result beyond Latvia's reach.
With three games left in Group D, Cymru will face Croatia (home), Armenia (away), and Turkey (home) as they strive to secure a spot in Euro 2024.
Cymru received an additional boost as group leaders Croatia won 1-0 in Armenia, aiding Cymru's qualification cause.
Cymru had an early opportunity to take the lead when Ethan Ampadu set up Brennan Johnson, but the Tottenham striker missed his chance. Chances continued to come and go for Cymru, with Johnson and Ben Davies both missing opportunities.
Latvia's attacking efforts came to life late in the first half, with goalkeeper Danny Ward making a crucial save, and Raimonds Krollis almost capitalized on a defensive lapse.
The match briefly became scrappy in the final quarter, with Cymru defending deeper. However, Janis Ikaunieks' long-range shot flew wide, and David Brooks sealed the victory with a well-placed chip.
Manager Robert Page praised his players for their support, emphasizing the unity within the team, stating, "Pressure doesn't exist; it is created from outside influence."
As for Brennan Johnson, the young forward faced the challenge of playing in a central role for Cymru, a departure from his usual position as a dynamic wide forward. While he showed intelligence in adapting to his new role, his finishing let him down on the night. Nevertheless, his talent remains promising, and Cymru will rely on him in the upcoming crucial matches.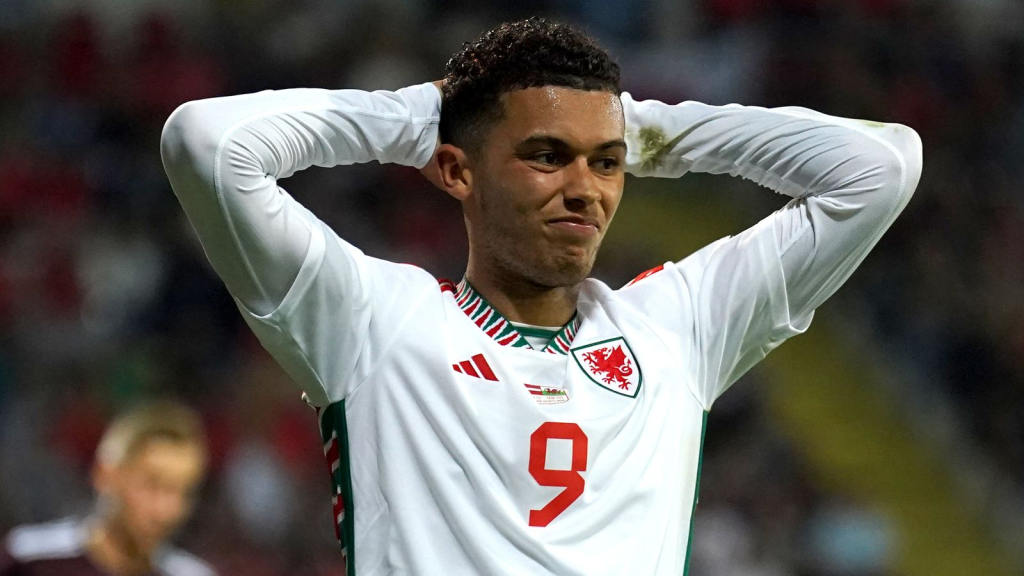 Former Cymru international Robert Earnshaw hailed the win as "monumental," expressing relief for Page and highlighting the need for Cymru to maintain their confidence as they face Croatia, Turkey, and Armenia in their final group matches.
If Cymru fails to qualify through their group, they still have a chance through the Nations League, with three Euro 2024 spots allocated based on Nations League performances. Cymru's spot in the play-offs is nearly guaranteed, with the draw scheduled for November 2023 and the semi-finals and finals set for March 21-26, 2024.
Looking ahead, Latvia will face Armenia in their next Euro 2024 Qualifier on October 12, while Cymru will play Gibraltar in a friendly on October 11 at the Racecourse Ground.