Llanelwedd – The Royal Welsh Smallholding and Countryside Festival is set to come alive once again, welcoming visitors back to their favourite family event. Taking place from May 20-21, this eagerly anticipated festival celebrates rural life and country living, with smallholding pursuits at its core.
The weekend-long event promises to showcase the true diversity of the Welsh countryside, offering a wide range of attractions and activities for all ages. From captivating display ring performances to thrilling competitions, children's entertainment, shopping trade stands, live music, and delectable food and drink options, the festival guarantees a fantastic day out for everyone.
At the heart of the festival lies the Smallholders Centre, serving as the primary hub for those seeking to delve deeper into the smallholder's way of life. This vibrant center offers an ideal opportunity to stock up on agricultural essentials and smallholding-themed trade stands. Whether visitors require a new bucket or a piece of machinery, they will find everything they need under one roof.
The festival's Country Life Area will host a variety of engaging activities, including the Premier Open Dog Show, which serves as a qualifier for Crufts 2024. Visitors can also witness the Woodville Medieval Re-enactment Camp, BASC Gun Dogs Demonstrations, British Army Health and Fitness exhibits, forestry competitions, and a wide range of sporting and countryside activities, all accompanied by live music from the bandstand.
For families seeking exhilarating fun, biking activities and an obstacle course will be available. Additionally, the Panic Family Circus returns this year, ready to entertain with awe-inspiring circus skills, workshops, and traditional puppet shows.
Animal lovers will have the opportunity to interact with a range of small farm animals brought by Pentre Pop-Up Farm. The farm will feature ponies, goats, kids, lambs, rabbits, guinea pigs, and a Forest School discovery area with craft and sensory activities, creating an immersive experience for all attendees.

The festival's Display Ring will feature an exciting lineup of performances, including the Motorbike Stunt Show by three-time world champion Steve Colley, The Little Nippers Lurcher and Terrier Show, Gentle Giants Shire Horses, Hackney Horse and Pony Driving Display, the M.A.D. Team Mountain Bike Aerial Display, and Show Jumping and Working Hunter competitions.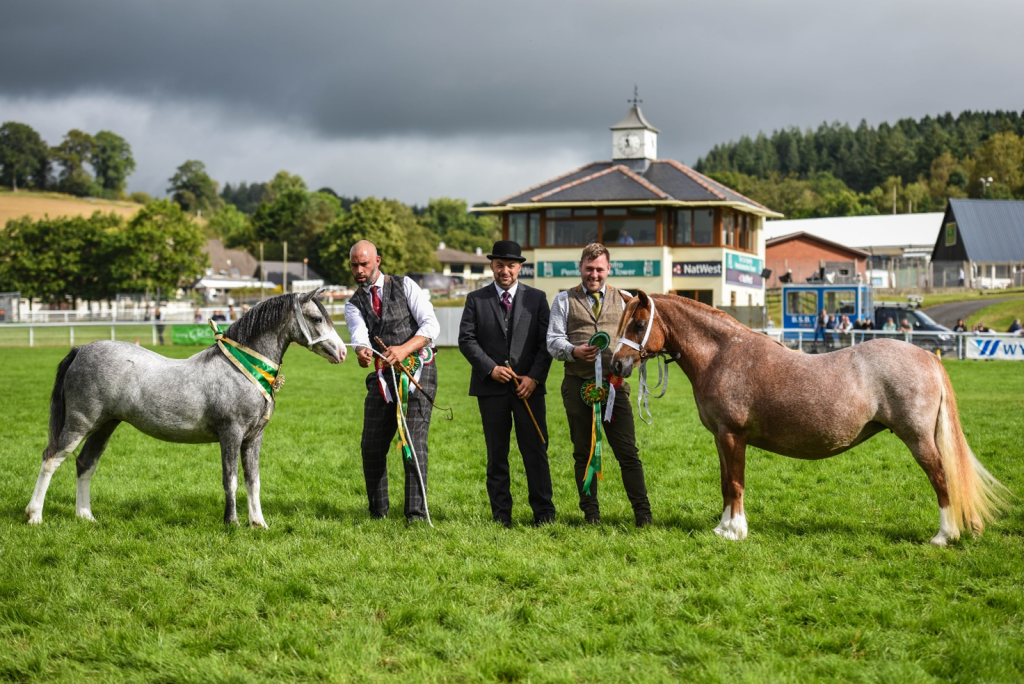 One of the highlights of the festival is the Welsh Premier Open Dog Show, which spans the entire weekend. Dog enthusiasts will have the opportunity to witness thousands of canines competing for a chance to qualify for Crufts 2024. Unlike other events hosted by the Royal Welsh Agricultural Society (RWAS), visitors are welcome to bring their own dogs along to the festival.
The RWAS Feature County of Glamorgan will also host a novelty Fun Dog Show in the Country Life Area. This light-hearted competition will determine the dog with the waggiest tail, providing an entertaining experience for proud pet owners.
Farming Connect Horticulture will take over the Members Centre, transforming it into the Growers Market. Experienced growers representing a cross-section of the horticulture industry will share their knowledge and expertise while showcasing their products throughout the two-day event.
Moreover, the Meirionnydd Shearing Centre will once again be transformed into the Wool Zone, a dedicated space promoting the versatility and exquisite creations that can be made from wool. The Wool Zone will feature demonstrations, wool-related tradestands, and exciting competitions, including blade shearing, which is new for this year's festival.