DETAILED plans for 28 affordable homes on the outskirts of Guilsfield near Welshpool have been lodged with Powys County Council.
The reserved matters application by Bala based Williams Homes Ltd is to develop land at Tan y Gaer just off the B4392 road that goes east towards the village of Arddleen.
The successful outline planning application which asserted the principle of developing the site, was lodged by Margaret Bardsley in late 2019 and approved by Powys planning officers last month.
The new application says that the development would be a mix of flats, terrace and semi-detached houses.

Planning agent Sioned Edwards of Cadnant Planning explained the reserved matters application.
Ms Edwards said: "The layout submitted demonstrates that 28 dwellings can be accommodated comfortably within the site, whilst also providing the required infrastructure to include drainage, two areas of open space and pumping station without having a detrimental impact on the character and appearance of the area.
"The one-bed units proposed as part of the development would be provided as four flats reflecting the appearance of a pair of semi-detached dwellings."
Ms Edwards explained that 11 two-bedroom houses are proposed, as well as 11 three-bedroom houses with the final two being houses with four-bedrooms.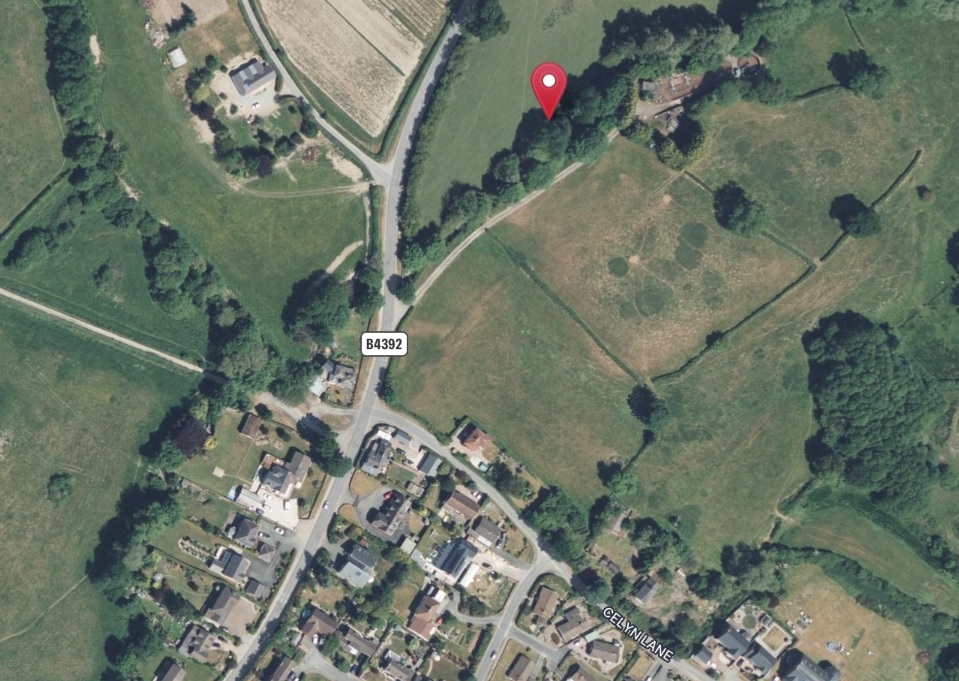 Ms Edwards said: "These are considered to reflect the scale of other two-storey dwellings in the village and nearby."
"This application provides an amended site layout plan that has been developed to provide a housing mix to meet the identified need for affordable housing locally as well as a development that has been developed with input from various consultants."
Ms Edwards says that each plot would have its own "dedicated" parking space either to the front or side of the properties and they would have gardens at the rear.
One of the problems brought up during the outline planning phase was highway safety.

Cars can travel on this stretch of road at speeds of up to 60mph.
Ms Edwards said: "Due to the need to accommodate visibility splays from the entrance towards the north, a large Oak tree along the site's western boundary, will have to be removed.
"The proposed replacement tree planting scheme seeks to provide mitigation for the loss of this tree.
Documents lodged with the application confirm the intention that Clwyd Alyn housing association will take over the scheme.
Clwyd Alyn development project manager, Stuart Hughes said: "All units are proposed as affordable housing units and the development would be delivered in one phase.
"No open market units are proposed as part of the permission.
"Clwyd Alyn would own and manage the site following its acquisition from the current landowner."
A decision is expected by September 21.