THOUSANDS of pounds are still owed to Powys firms after the developer of a flagship council affordable housing project went into administration earlier this year.
At a meeting of Powys County Council's Governance and Audit committee on Friday, September 29 the issue was brought up as members received an update on the authority's commercial activities.
Last month the council revealed that their £3.5 million housing development on the former Red Dragon public house and Maesyrhandir Youth Centre site in Newtown had been opened.
In February, Old Colwyn based firm R L Davies and Son who were building the homes, went into administration which caused a delay in finishing the project.

Conservative Cllr Peter Lewington who represents Newtown West said that businesses had been in touch with him about the issue.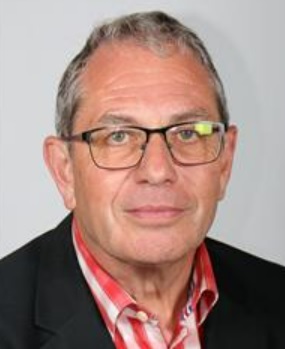 Cllr Lewington said: "Any mitigation plans that Powys had in place has failed as these sub-contractors are owed thousands of pounds and have been told to go and sort it out themselves with the administrators."
He pointed out the need for the council to do due diligence, check the financial viability of developers, and insists that a project bank account is put in place.
Cllr Lewington said: "When a project bank account was a requirement why wasn't it in place.

"The sub-contractors were led to believe that the project bank account was in place.
"In effect it's their assurance that they will be paid and a safeguard against the insolvency of the principal contractor."
He said that the council had identified the firm as being a "greater than average risk of business failure" in December 2022.
Cllr Lewington said: "It really worries me that sub-contractors may not engage with us in future developments if we don't enforce these project bank accounts or have robust mitigation in place.

"I would like to see an urgent review of the whole process.
"If we want to continue to encourage local contractors which we should be doing – we must really ensure we fully protect them and their livelihoods."
Commercial and procurement professional lead officer, Wayne Welsby said: "The risk was identified, and a number of actions were put in place but sadly in early February they went into administration."
He explained that other councils also have problems setting up project bank accounts with developers.
Mr Welsby said: "There are lessons we need to take on, we do put these requirements in our contracts and have been successful in a number of cases, but sadly in this instance it didn't get put in place.
"We are putting processes to address that and monitor that requirement going forward."
Head of finance Jane Thomas: "When anything like this happens, we do review and see if we could have done more."
She hoped that with new processes in place the council could receive "alerts" on major issues work with contractors when those "flags appear."
The committee agreed that a "lessons learned" review of the Red Dragon housing project should take place.