FORMER Heart of Wales Property Services (HOWPS) workers "can't believe their luck" that they are now part of Powys County Council, a councillor has said.
At a meeting of the council's Economic, Residents and Communities scrutiny committee on Monday, October 30 councillors were given a briefing from the working group set up to look at how the merger with HOWPS had worked.
HOWPS was a joint venture between the council and Kier construction firm which conducted repairs and maintenance on Powys' housing stock – 5,400 homes and 630 other properties including schools.
Problems dogged HOWPS from its formation in 2017 which caused the partnership to be continually questioned by councillors.

The contract was set to run until 2027 but a break clause which allowed either party to terminate the partnership in July 2022 was invoked by the council.
In July last year around 150 workers were transferred to work for Powys.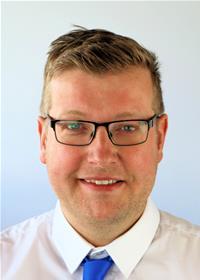 Conservative Cllr Karl Lewis who chaired the HOWPS working group explained that their role is to look at how the "transition played out" and ask staff for their views on this process.
Cllr Lewis explained that to do this a "meet and greet" function had been organised at Newtown football club.

This was attended by around 40 former HOWPS workers who were willing to be quizzed by councillors on the changes.
Cllr Lewis said: "We all went on to different tables and interviewed the lads asking what their concerns were when HOWPS came back into Powys and what their concerns are going forward."
Cllr Lewis told the meeting that some were "original Powys staff" from before 2017 and others had been taken on by HOWPS.
Cllr Lewis said: "All in all it was very positive the staff seem to be happy with what has happened.

"The lads that were taken on originally by HOWPS can't believe their luck in coming back into Powys – they are really glad."
Cllr Lewis explained that he had been told of HOWPS workers being given the wrong type of equipment to use amongst a whole host of "problems."
He added that for the next working group meeting, staff from the council IT department would be invited to attend.
This is because the former HOWPS workers now with the housing department had highlighted some IT issues that cause problems to maintenance work.
Work needed to a council property are logged during a survey including pictures – but sometimes they go missing – which means that when a work party arrives to do the maintenance – they can have the wrong work schedule.
This can cause issues with tenants.
Cllr Lewis said: "It's a positive story we will ask IT to our next meeting to look at those issues."
Committee chairwoman, Liberal Democrat Cllr Angela Davies said: "I have sat in on some of those meetings and can concur that the overall picture is extremely positive from a staffing and service deliver point of view.
"Not withstanding that, getting everything right has been a bit of a roller coaster ride."