NEW school buildings in a re-jigged Llanfyllin/North Welshpool catchment area are unlikely to be built this decade.
The preferred way forward to transform education in this catchment area was made public last week ahead of going to a cabinet meeting next Tuesday, September 26 where it is expected to be agreed by councillors.
At a meeting of the learning and skills scrutiny committee on Wednesday, September 20 – all the potential proposals were examined.
School closures and reorganisation for this area have been extensively discussed in recent years under the previous Independent/Conservative administration.

Due to problems emerging in the process and a lack of time the proposals were shelved in March 2022 ahead of the council election in May 2022.
Councillors at the scrutiny meeting were told that the process re-started in April this year.
School's transformation manager, Marianne Evans said: "There was a previous version and that was a starting point for our discussions when we re-started the review in the spring.
"What we have here is a complex catchment and a significant amount of interdependencies between schools – we've tried to unpick and work out the best way to do this.

"What we're presenting today is a long term 10 year plan because certain things have to happen in sequence."
Conservative Cllr Lucy Roberts represents Crew Green which includes Bryn Hafren primary school, which is earmarked for closure.
Cllr Roberts said: "This seems to me like we're taking easy fix, knocking the small schools off before making changes to the catchment.
"I understood the point of looking at the catchment was to ensure changes happened as one."

Ms Evans said: "It would be difficult to transform the whole catchment in one single plan.
"We are proposing to close these three small schools and we do need to factor where those pupils will go to and what the impact will be before moving on to the medium term.
"It will take a long time to see capital investment the plan is the new builds happen in the later part of the 10-year plan."
Conservative group leader, Cllr Aled Davies represents Llansilin and Llanrhaeadr-ym-Mochnant, which includes two schools under threat, Bro Cynllaith and Llangedwyn.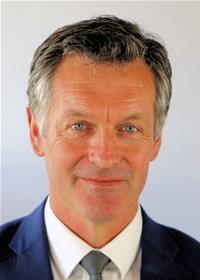 Cllr Davies said: "It might be 10 years but it's important to know the timeline that people are working to and when that investment will be made.
"It's far easier to take a community with you when there's clear plans and commitment to investment."
Education portfolio holder Cllr Pete Roberts explained that the collapse of construction firm Dawnus in March 2019 had a knock on effect on council school building projects.
The original school building projects for the area had been expected to be accepted into Band B of the Welsh Government's 21st Century Schools Programme.
Cllr Roberts explained that delays to building Welshpool Church in Wales and Ysgol Gymraeg y Trallwng primary schools as well as Machynlleth's all through school -Ysgol Bro Hyddgen had impacted funding timescales.
Cllr Roberts said: "Our expenditure on committed capital in that band had not exceeded the 80 per cent mark, we were unable as an authority to advance those projects."
Now named the Sustainable Communities for Learning Programme, in the new year the Welsh Government will be asking local authorities in Wales to submit school building projects for funding.
Unlike its predecessor it will be a nine year rolling programme rather than for five years at a time.
Ms Evans said: "We need to submit a new programme for funding by March."
"I would see the capital investment in this area in years four, five and six or later."
Committee chairman, Conservative and represents Llansantffraid, Cllr Gwynfor Thomas pointed out that the authority needs to: "find sites in those areas first" for new school buildings.
The potential new builds would be:
New all through school campus in Llanfyllin.
A new area school to replace Carreghofa (Llanymynech) Llandysilio Church in Wales school in Four Crosses, and Arddleen schools which would also be the expected destination of pupils from Crew Green.
New school building for Llansantffraid/Llanfechain Church in Wales schools.