PLANS to build 14 houses including two affordable homes at Arddleen near Welshpool have been lodged with Powys County Council planners.
The proposal by Steve Jennings of Primesave Properties Limited is for a mix of two, three and four bedroom dwellings and these would be made up of detached, semi-detached houses and bungalows at Trederwen View in Arddleen.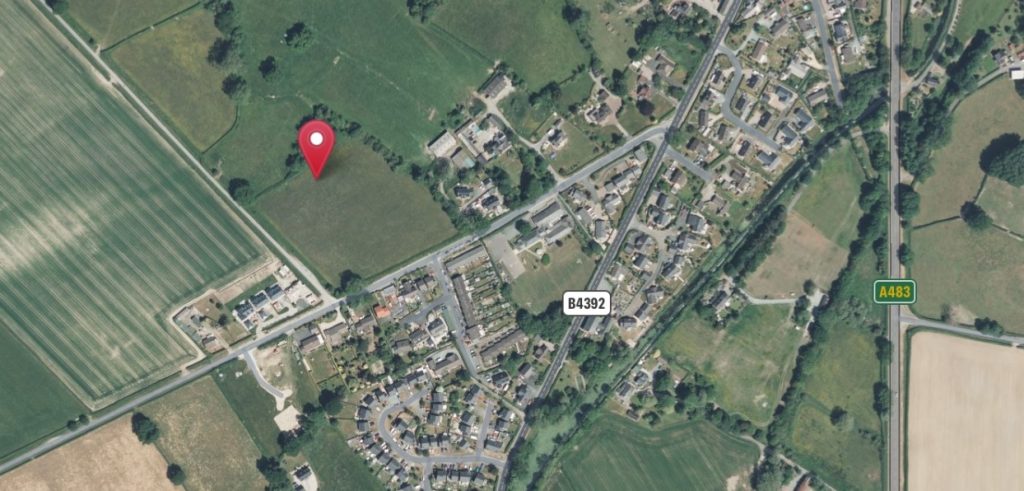 If approved the scheme would form a second phase and be built on land next to a development being built in the village for 17 houses by the company.
Planning agent Osian Jones of OM Architecture and Design explained the proposal in a design and access statement.
Mr Jones said: "The proposal is for the development if underused land to provide high quality residential homes.
"The range of sizes has been carefully considered to provide a mix of house sizes and affordability for families."
The site has been allocated for "residential use" in the council's Local Development Plant (LDP).
Two bedroom properties will be allocated two parking spaces each and three and four bedroom houses will have three car parking spaces.
Mr Jones said: "The site benefits from existing vehicular and pedestrian access through the existing residential development.
"It provides a carefully considered design which responds to the surrounding dwellings and respects the amenity of its neighbours.
"Sufficient parking has been provided on site to allay any concerns neighbours may have regarding on street parking.
"Extensive landscaping will ensure high quality spaces creating an attractive setting for the dwellings.
"This proposal will provide much needed high quality homes in a sustainable location and meets all the relevant planning and design requirements."
Documents lodged with the scheme also show that the developer is willing to allocate two, two bedroom semi-detached houses for affordable housing.
In this part of Powys, the requirement is that developments over five houses would need to give a 10 per cent contribution towards affordable housing.
A decision on the application is expected by October 31.