ON SUNDAY October 4, a team of runners from Paul Popham Fund, Renal Support Wales, took part in the 40th London Marathon, raising a grand total of £3987.70. This brings the charity a step closer to its target of £132,000 to help refurbish the Children's Kidney Centre at Noah's Ark Children's Hospital for Wales.
The marathon was completed by four Paul Popham team members, who had to endure 16 weeks of marathon training in preparation for the race. Among those who participated were Anna Powell, Amber Brundle, Sarah Davies, David Bivens and Geraint John.
Geraint John, peer mentor and ambassador of Paul Popham Fund who participated in the virtual version of the race, said: "I would like to thank Colin Beynon, Helen Jones, Keith John and Nigel Butler, for walking stages of the Marathon with me, it certainly made the journey easier.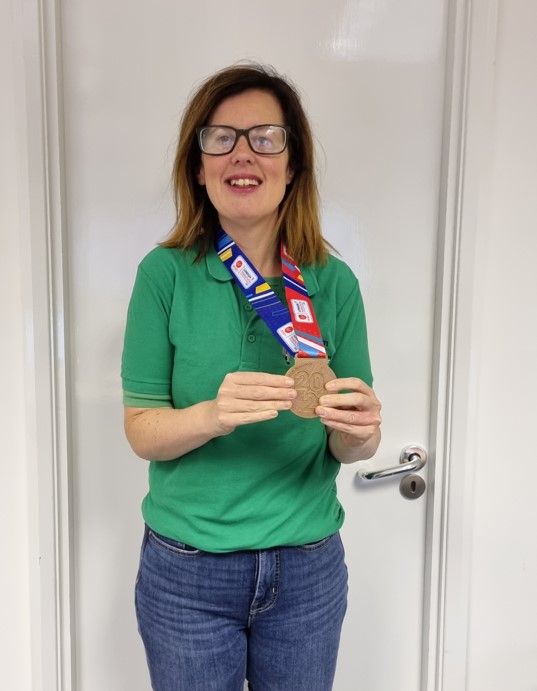 "Starting at 7am, with a change of walking boots three quarters of the way through, what a great experience! Just knowing you were one of tens of thousands taking part in such a special event, all whilst raising funds for a charity close to your heart."
The runners enjoyed the run that much that they have also submitted to next year's ballot.
Paul Popham Fund team runner, Sarah Davies, said: "What an amazing day. I've never experienced crowds and support like Sunday, with everybody shouting your name and willing you on, it really was wonderful. I'm so proud to have run for such a wonderful charity and thinking of my brave nephew Harry when I was running made me push on. Harry was diagnosed with chronic kidney disease when he was 3 years old, and in March 2019, Harry and his dad were part of a living kidney-sharing transplant scheme that thankfully all went well.
"My family and I hugely appreciate how the Paul Popham Fund help patients like Harry achieve a better quality of life. People have been so generous and supportive to donate to this wonderful charity, and I was proud to be able to raise funds for them."

The race was also run by members of the Paul Popham Running Club, who all raised funds towards the goal of £132,000 for the Children's Kidney Centre.
The project aims to provide a welcoming, calming environment, with updated private consultation rooms and a children's play/games area. Currently, there is very little natural light in the department, making it a dark environment. Through refurbishment, natural light will be maximised to create a more welcoming, warm and comfortable place for children to undergo treatment.
Paul Popham Fund is still fundraising and accepting donations for the event. Donations can be made by following the below links:
Anna https://localgiving.org/annas-london-marathon-page
Dave https://localgiving.org/fundraising/dave-runs-london-marathon/
Geraint https://localgiving.org/fundraising/triple-challenge/
Sarah https://uk.virginmoneygiving.com/SarahDavies169