Several paving slabs have been stolen from the entrance of St. Ellyw's Church, a stunning and historically significant place of worship located within the heart of the Black Mountains, nestled within the Bannau Brycheiniog National Park.
This venerable church has been a place of worship for generations, tracing its roots back to the 13th century. It holds the distinguished Grade I listing and is esteemed by the historic environment service Cadw, which recognises it as a significant rural church that has preserved a wealth of its medieval interior.
In recent weeks, an incident occurred where 11 paving slabs were stolen from the exterior of the church, leaving behind a muddy area. The rural crime team of Dyfed-Powys Police is now seeking information related to this incident.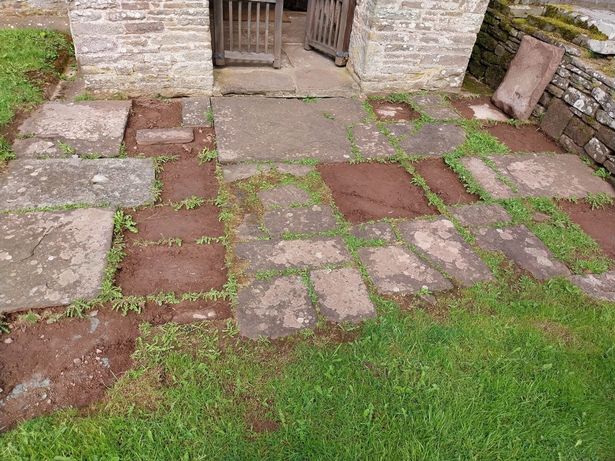 A spokesperson stated, "Report of theft of 11 paving slabs from 13th century St Ellyw's church at Llanelieu between September 9 and September 13. Any information contact please the team."

Famed for its captivating beauty and secluded location, St. Ellyw's Church is currently under the stewardship of a charitable organization known as the Friends of Friendless Churches.
While it no longer conducts regular Sunday church services, the church continues to serve as a gathering place for the local community, hosting meetings and concerts. It also plays a prominent role during the annual Talgarth Festival.
If you have any information, please reach out to Dyfed-Powys Police on 101.