THE SENEDD passed The Restricted Roads Order 2022 on July 12, 2022, which indicates that restricted roads' speed limits will be reduced from 30mph to 20mph beginning in September 2023.
Wales is one of the first countries in the world to implement 20mph speed limits on roads where cars, cyclists and pedestrians share the road.
From July 2021 to May 2022, eight communities in Wales were selected to test the first phase of the 20mph national programme:
St Dogmaels, Pembrokeshire
Llanelli North, Carmarthenshire
St Brides Major, Vale of Glamorgan
Central North, Cardiff
Cilfrew Village, Neath Port Talbot
Abergavenny, Monmouthshire
Severnside, Monmouthshire
Buckley, Flintshire
The Welsh Government claim they want to introduce the speed limit for a number of reasons, including:
Saving lives and reducing risk and severity of injuries from collisions
Encourage people to make more sustainable travel choices
Reduce noise pollution
Promote cleaner air and will be better for the environment
Over the following decade, the new limitations are estimated to save more than 100 lives and prevent 14,000 casualties.
An independent public opinion poll found that nearly two-thirds of respondents supported a lower speed limit, with 62% believing that everyone should slow down on the road.
Stephen Edwards, chief executive of Living Streets, who advocates a walking based approach to travel, said: "This would be life-changing legislation because slower speeds will improve the places where we live, work and go to school."
Climate change minister, Julie James, stated: "The future of our towns and cities depends on our ability to move around sustainably and on solutions that have a positive impact on the public health environment and communities.
"That is why we will use the principle that walking, cycling and active travel must remain the best options for short urban journeys and a 20mph default speed limit will help achieve this."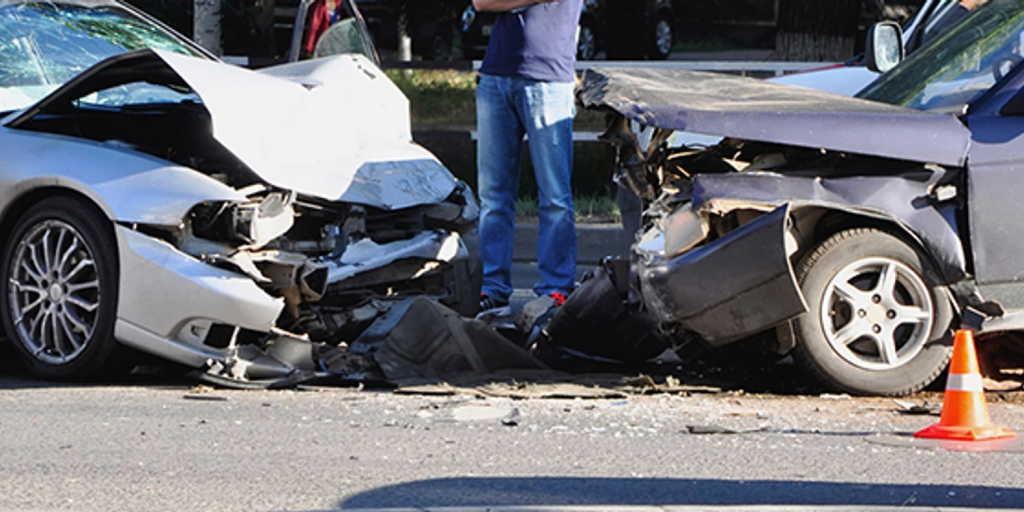 However, according to a new study, reducing speed limits on urban roadways to 20 mph does not considerably improve safety.
The data was analysed before and after the limit was introduced on 76 routes in central Belfast in 2016.
In the city, the study discovered "little impact on long-term outcomes".
According to the paper, 20mph speed limits could be combined with other measures such as additional driver training, CCTV, and police communications to "facilitate an ambitious culture change that shifts populations away from the car-dominant paradigm".
The Welsh Government previously argued that pollution should decrease as slower speeds require less fuel; they also claimed that driving at 30mph might consume twice as much energy as driving at 20mph.
Transport is the only sector whose greenhouse gas emissions increased between 1990 and 2008.
Many reports released over the years have substantiated these claims. Cutting speed has been proven in simulations to lower NOx and particulate matter (PM) emissions from diesel vehicles.
CO2 is the principal component of transportation greenhouse emissions, and road transport contributes the most to these emissions.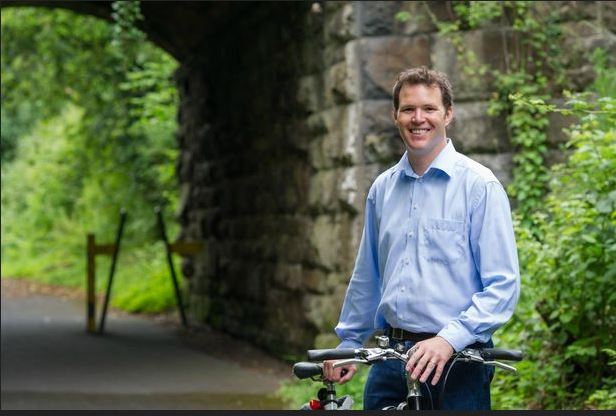 Deputy Minister for Climate Change Lee Waters said: "The evidence from around the world is very clear – reducing speed limits reduces collisions and saves lives.
"Slower speeds also create a safer and more welcoming environment, giving people the confidence to walk and cycle more, which will help to improve our health and wellbeing and help to improve the environment.
"This new research shows the savings in terms of reductions in people being hurt or killed but the benefits of 20mph stretch much further than casualty savings alone. The report suggests the lower speed limit will help encourage physical activity and in turn reduce obesity, stress and anxiety.
"As with any change we know it will take time for people to adapt. But I'm pleased to see the early indications show a majority of people are in favour of 20mph, and I am confident that if we all work together, we can make the necessary changes that will benefit us now and in the future."
Introducing clean air zones and reducing speed limits is a live issue in Mr Waters's Llanelli constituency.
Slow-moving traffic through the town's congested roads has led to significant air pollution and traffic chaos as too many cars crowd onto an already overcrowded local road network at peak times.
Shuffling off the responsibility and cost of implementing Welsh Government policy to local councils without enough direct funding for such projects and without a clear transport infrastructure plan makes any efforts to resolve the situation either piecemeal or doomed to fail. The bidding process used by the Welsh Government to support transport changes means that Councils waste more time in bureaucracy than they spend on delivery.
As the Welsh Government's effective ban on new roads' construction has shown, the divide between noble aspiration and base reality is impossible to bridge without fundamentally changing commuting behaviour and access to alternative forms of "greener" transport.
Wales's Active Travel Act passed the then-Welsh Assembly midway through the last decade and before Mr Waters became an MS. The Act aims to square the circle of commuting by car but is not changing enough commuters' minds to make a difference. Absent measures such as road charging or active disincentives to use cars. The extent of the Act's failure, and the failure to fund it adequately, is demonstrated by the lack of progress made towards Active Travel schemes across Wales.
In any event, active travel is only a real option in urban and suburban areas and among those already predisposed to forgo travel by car. Four-fifths of Wales is rural, including Pembrokeshire, and the Act has little effect apart from as an eco-tourism gimmick.
However, Sam Rowlands, MS for North Wales, is opposing the legislation.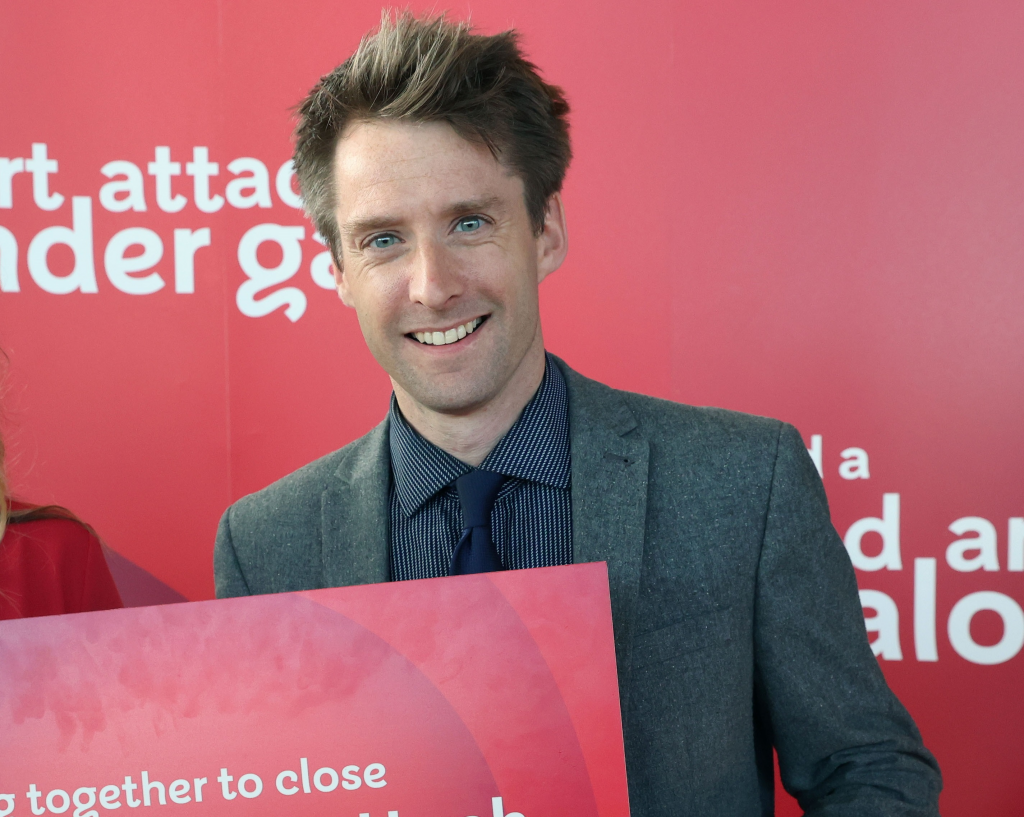 Earlier this year, he said: "I met with local councillor Adie Drury and residents in Buckley, this morning who are extremely frustrated at the pilot scheme which has led to roads through the town having a 20mph speed limit instead of 30mph.
"They are quite rightly very concerned as they believe that pollution is increasing because cars have to drive in a lower gear and wait longer at traffic lights, there have also been more accidents and the cost of the scheme is thought to be in the region of £33 million across Wales which would be better spent on more teachers, doctors and nurses."
Welsh Shadow Minister for Transport, Natasha Ashgar MS, said: "The Welsh Conservatives are not against introducing 20mph speed limits outside schools, playgrounds, places of worship and high streets, but a blanket roll-out is quite frankly ludicrous.
"With a price tag of more than £32 million, is this really money well spent at a time when the Labour Government should be focused on tackling the big issues at hand such as the cost-of-living? I don't think it is, and I am sure residents across the country will be thinking the exact same.
"Speed limits like this should be decided by councils in their local areas, not top-down by Labour ministers. Let's give local people the power over their communities, the very people who know their roads best."
The scheme's implementation is projected to cost £32.3 million, mostly for 30,000 replacement signs, 5,000 posts, and new road markings.
The biggest financial gains stem from increased traffic safety, which is expected to save police, hospitals, and ambulances £1.4 billion over the next 30 years.
New 20mph zones are also expected to encourage active travel in Wales. This could result in an additional £500 million in economic benefits from improved health outcomes.
Reduced commuting and leisure driving hours are expected to cost the economy £4.7 billion over the next 30 years. The commercial sector, including delivery drivers, might lose another £1.6 billion.
On top of concerns about the scheme's expense, various reports have showed that lowering the speed limit to 20mph may not have the stated impact of lowering pollution and helping the environment.
Research undertaken by Virginia Tech in 2009 said: "While traffic calming measures reduce vehicle speeds on neighbourhood streets and may contribute to enhanced road safety, these measures can result in significantly higher fuel consumption and emission rates when drivers accelerate aggressively. We also found that newly installed speed lumps could be responsible for extra fuel consumption."
According to a paper produced by the Transport Research Laboratory (TRL), reducing speeds is expected to increase pollutants such as NOx and particles. Carbon dioxide emissions would rise as well.
They believe this is due to the greater quantity of braking and acceleration in stop-start driving.
Commenting on the report, the Edinburgh Climate Change Institute (ECCI) said: "Reducing urban speed limits has concomitant health, community and safety benefits, but is likely to raise greenhouse gas emissions."
Neil Greig, its Scotland-based policy and research director, said: "We have not previously had an open debate about the impact of speed limits on the environment.
"But when you start to mix speed limits, road safety and emissions, it gets very ­complicated."
A report by Ingrid Kristine Folgerø, Torfinn Harding and Benjamin S.Westby found no evidence that lower speed limits improve air quality.
In the report, they said: "The effect of speed limit reductions on local air quality is hard to predict, as it depends on the behavioural responses of drivers as well as on the technical relationship between speed and pollution for the affected vehicle fleet and roads."
They concluded their study by suggesting that policymakers must discover other ways to improve local air quality.