WITH the grassroots football season in Wales kicking off, the nation is buzzing with anticipation for a promising future in the sport. However, a new report from M&S Food suggests that changes are necessary to bridge the growing gap in health and fitness between footballing heroes and the Welsh public.
The report, commissioned by M&S Food in collaboration with the Football Association Home Nations' partnerships, reveals a concerning disparity in nutrition and lifestyle between professional footballers and the general population. While footballers are known for their incredible fitness levels, capable of running up to 14 kilometres per match during a 60-game season, public health paints a starkly different picture, with 25% of people in Wales classified as obese.
Furthermore, poor nutrition is affecting the growth and development of children in the country. British five-year-olds are up to seven centimetres shorter than their European counterparts of the same age, with noticeable height differences even within different areas of the UK.
To delve deeper into these issues, the report features research and interviews with current and former footballers, elite football nutritionists, and chefs. The goal is to use football's power to create a healthier future for UK families.

The 'M&S Eat Well, Play Well Report' reveals that only one in five people in Wales (20%) feel they maintain a consistently healthy relationship with food. Additionally, 19% admit to a lack of confidence in making healthy and balanced food choices.
One of the major issues highlighted in the report is the prevalence of unstructured eating habits, with over a fifth (22%) of respondents admitting to skipping lunch, and nearly the same number (18%) skipping breakfast at least once a month. Fast food is another concern, with 19% stating that their households request takeaways at least once a week, and 26% requesting other unhealthy foods during the same timeframe.
People find it most challenging to maintain a healthy diet in the evening, with dinner (25%) and evening snacks (20%) being the most common times for consuming unhealthy food.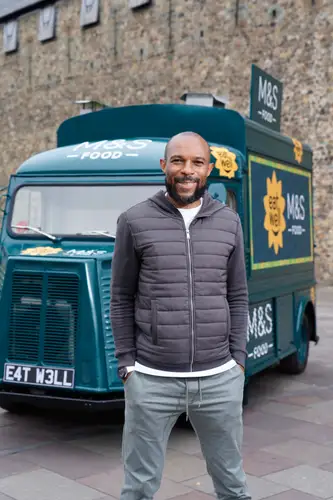 Cooking skills also play a role in people's dietary choices. While the average person in Wales can cook 13 different meals at home, over 5% admit they never cook at home at all. Most respondents (57%) who do cook at home prepare just one meal for their households each week. Interestingly, 53% of those surveyed said their diets were influenced by others' dietary requirements or fussy preferences.

When it comes to making healthy food choices, 41% check for sugar levels on food labels, 37% check the fat content, while a third (33%) admit to not checking labels at all. Almost one in three (30%) are looking for easier-to-understand food labelling.
Cost is also a significant factor, with more than a quarter (27%) finding it too expensive to buy healthy food all the time, and 16% struggling to find healthy options within their budgets.
Despite these challenges, 59% believe they maintain a healthy and balanced diet, recognizing the positive impact of healthy foods and drinks on sporting performance. However, only 19% say they eat a healthy balanced meal before exercising.
To address these issues, M&S Food is pledging to help families make healthier and more affordable nutrition choices through various initiatives, including supporting those in need, education, outreach, expanding the Eat Well range, and maintaining high standards of food sourcing.

Former Wales international footballer Danny Gabbidon emphasized the importance of nutrition, stating, "Nutrition has come a long way since I first started my career. We didn't have the kind of personalized diet plans and scientific insights that exist in today's game."
Gabbidon added, "Football has a unique ability to bring people together and create a positive impact both on and off the pitch, and with the expertise of M&S nutritionists and insights from footballers, we can pave the way towards a healthier future for Wales."
Sophia Linn, M&S Eat Well Nutritionist and co-author of the report, stressed the need for families to have the knowledge to consume a nutrient-rich diet that helps them thrive, whether at school, work, or on the pitch.
"We're here to help families get the nutrients they need through our campaign, with hints and tips perfect for everyday life," Linn said.
For more information on M&S Food's efforts to promote healthy eating, visit https://www.marksandspencer.com/c/food-to-order/health/healthy-eating.