THE UK GOVERNMENT is poised to unveil a £500m to £600m support package for Tata Steel, focusing on the Port Talbot steelworks. This initiative, however, is generating controversy, particularly among union leaders who have expressed their discontent at being sidelined from pivotal discussions that could see significant job losses.
The Tata group, a major Indian conglomerate and owner of the Port Talbot steelworks in South Wales, is actively engaging in discussions with UK ministers. This state aid aims to facilitate the conversion of Port Talbot's twin coal-powered blast furnaces into environmentally-friendly electric arc variants powered by carbon-neutral electricity. Including the company's contribution, the total investment for Port Talbot could amass an impressive £1.2bn.
Tata Steel UK, the subsidiary that operates the steelworks, has been grappling with financial challenges, particularly in transitioning to greener production methods. Recent financial disclosures highlighted a post-tax deficit of £674m for the year ending 31 March. This is in stark contrast to a previous year's profit of £82m. Additionally, a slump in global demand saw liquid steel production dip from 3.5 million tonnes in 2021-22 to 3 million tonnes in 2022-23.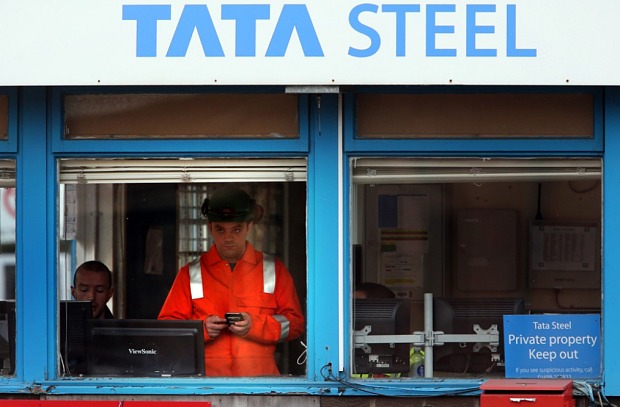 Despite the challenges, reports suggest an agreement on state aid might be imminent, with sources indicating it could be finalised as early as this week. The move to decarbonisation, however, might come at a significant human cost, potentially leading to as many as 3,000 job losses in the long run.
Community, a union championing the rights of steelworkers, has voiced its concerns. They argue that any decision to shift to electric arc furnaces without worker input would starkly contradict the company's previous commitments. Roy Rickhuss, the union's General Secretary, commented, "Our discussions with Tata have been focused on the roadmap to net zero emissions. We were repeatedly assured that decisions would involve comprehensive consultations."
Jonathan Reynolds, the shadow business secretary, offered a sharp critique, "Only this government could envision such a colossal spend potentially leading to thousands of redundancies, without ensuring safeguards on the nation's investment."
Commenting on the news of investment from UK Government in Port Talbot's steel industry, Welsh Conservative Shadow Economy Minister, Paul Davies MS said: "Our thoughts are with the employees, their families and the wider community following the announcement today, The UK Government announcement will secure jobs in the long term to ensure steel production remains in Port Talbot by investing £500 million in order to modernise and protect steel production in the area.
"Without UK Government investment, there would be a bigger risk to jobs and steel production in an area dependent on the industry.
"With negotiations still ongoing, the Prime Minister is securing the future of steel production in Port Talbot, which will be more focussed on reducing carbon emissions and protecting the environment. Along with the recent announcement of the Celtic freeports in Wales, creating more jobs and boosting the Welsh economy, Rishi Sunak will continue to deliver for the people of Wales."
Welsh Conservative regional members for South Wales West, Tom Giffard MS and Dr Altaf Hussain MS added:
"It is regrettable that there are potential job losses at Tata Steel. However, I am confident the UK Government is doing all it can to ensure the future of the industry and protect steel production in Port Talbot.
"The Prime Minister has a track record of tackling long term issues, securing a £4 billion investment with over 4,000 jobs for a Tata Steel gigafactory only 2 months ago.
"Rishi Sunak will continue to work with the steel industry to bring about a long-term green steel future for Wales."
Kemi Badenoch, the Business Secretary, alongside the Welsh Secretary, David TC Davies, are anticipated to formally announce the agreement this Friday.
The broader sentiment among union representatives and workers remains that government intervention, though welcomed, should not be at the expense of proper worker consultation and job security.