A WARNING of utmost importance has been issued to customers of Home Bargains following the discovery that a popular health product contains caffeine levels that could potentially be lethal. Last week, the discount store initiated a recall of the Sci-Mx Nutrition Ultra Muscle Strawberry Flavour, cautioning consumers about its unsafe nature.
However, the Food Standards Agency (FSA) has now released a fresh alert urging individuals to avoid this "potentially lethal" protein powder. The agency emphasised the seriousness of the matter, stating, "The Food Standards Agency is urging consumers not to consume a recalled protein powder because it contains caffeine at levels that could be fatal."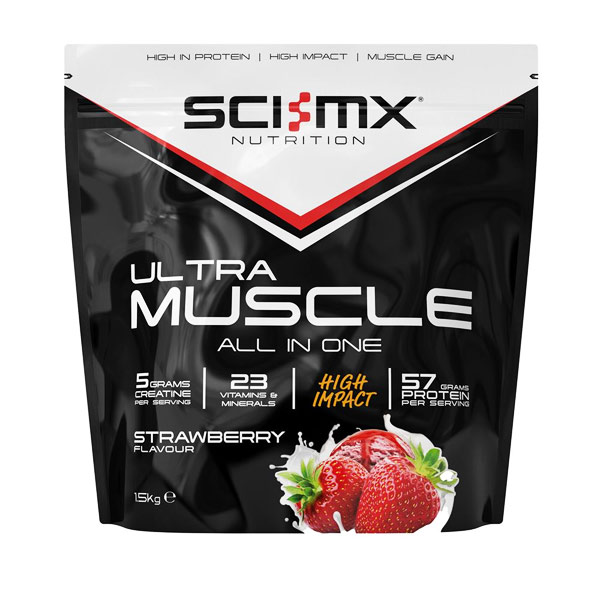 The specific product being recalled is the 1.5 kg bags of Sci-Mx Nutrition Ultra Muscle Strawberry Flavour with a best before date of March 2025. Analysis conducted on the powder revealed an alarmingly high caffeine content of over 5000 mg (5 g) per serving. In the event that consumers follow the recommended dosage on the packaging, which suggests two servings per day, they would be consuming a daily dose exceeding 10,000 mg (10 g) of caffeine. It is worth noting that a dose of 10 g of caffeine can be lethal for most individuals, while certain sensitive individuals have succumbed to doses as low as 3 g.
Tina Potter, the Head of Incidents at the FSA, emphasised the gravity of the situation, stating, "If you have purchased this product, do not take the risk of consuming it. High levels of caffeine can cause anxiety, sleeplessness, agitation, palpitations, diarrhoea, and restlessness, and individuals with a mental health condition can experience worsened psychosis. In this case, the exceptionally high levels of caffeine could mean the consequences are even more severe and perhaps even fatal."

To identify the affected products, consumers should look for the batch code W110429, which can be found adjacent to the best-before date on the packaging. In the previous week's product recall, shoppers were informed about the presence of "high levels of caffeine in the product." The warning highlighted that excessive caffeine intake can lead to symptoms such as anxiety, sleeplessness, agitation, palpitations, diarrhoea, and restlessness. Furthermore, individuals with a mental health condition may experience exacerbated psychosis and require higher doses of medication. Caffeine can also reduce the effectiveness of antipsychotic medications.
The FSA advises that children and caffeine-sensitive individuals should consume caffeine in moderation, while pregnant and breastfeeding women are recommended to limit their caffeine intake to no more than 200mg per day.
In light of the safety concerns, the FSA strongly advises against consuming the aforementioned product and instead urges customers to contact Sci-Mx's customer care line at [email protected] to arrange a full refund.