NORTH Beach in Tenby bore witness to a gruelling spectacle on Sunday (3rd September) as over 3,000 determined athletes embarked on the Ironman Wales triathlon, considered one of the most punishing endurance events on Earth. Spectators, bathed in the early-morning sun, turned out in full force to cheer on these extraordinary competitors.
The Ironman Wales challenge entails a superhuman trifecta: a daunting 2.4-mile sea swim, a gruelling 112-mile bike ride through the hilly terrain of Pembrokeshire, and a full marathon, all to be completed within a formidable 17-hour window. While the Tenby course is renowned for its breathtaking beauty, it is equally infamous for its punishing hills, capable of breaking even the most seasoned athletes.
Yet, what truly sets Ironman Wales apart is not the challenging course or the scenic backdrop but the unwavering support of the local community. The event has played a pivotal role in transforming Tenby from a former stage for raucous hen parties to a global athletic destination. (Read our special report on this transformation.)
Unfortunately, the day saw an early setback when former Wales rugby international, Alix Popham, was forced to withdraw from the competition due to a suspected concussion. Popham suffered a head injury during the sea swim, leaving him disoriented and unable to recognise his wife, Mel. Lobby group Progressive Rugby later confirmed his hospitalisation, citing his deteriorating condition.
A tweet from the group stated: "Alix was unable to recognise wife Mel as he came out of the water. Although dizzy and suffering a headache, he appeared ok but his condition has deteriorated and he is currently being transferred by ambulance to hospital. Updates posted with permission."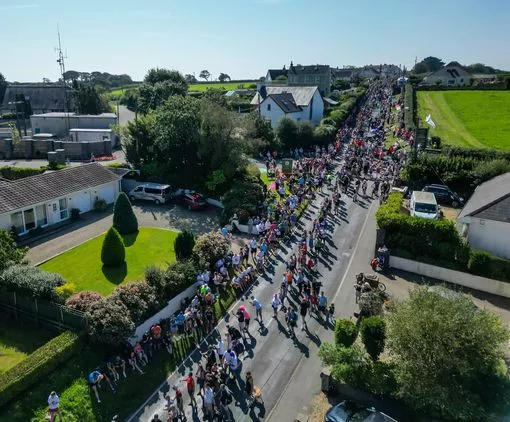 Victory and International Participation
In a triumphant finale, Nikki Bartlett emerged as the victor in the female category, while Alexander Milne clinched the top spot in the male category. Both athletes exhibited exceptional endurance and determination.
The Ironman Wales spectacle not only pushes the boundaries of human athleticism but also spotlights the charm of Tenby. While more than 90% of the participants hail from the local community, competitors from countries including Germany, Switzerland, and France also joined the fray, adding an international flavor to the event.
Cllr Rhys Sinnett, Pembrokeshire County Council Cabinet Member for Residents' Services, expressed his pride in welcoming the Ironman athletes to Pembrokeshire. He stated, "IRONMAN is hugely popular here amongst both contestants and spectators, and we are very proud that our county provides such a spectacular and challenging backdrop to the event, as well as some of the most enthusiastic IRONMAN supporters in the world."
With its rugged coastline, charming seaside resorts, scenic countryside trails, and rich heritage, Pembrokeshire stands as an ideal host for this remarkable event, leaving an indelible mark on both competitors and spectators alike.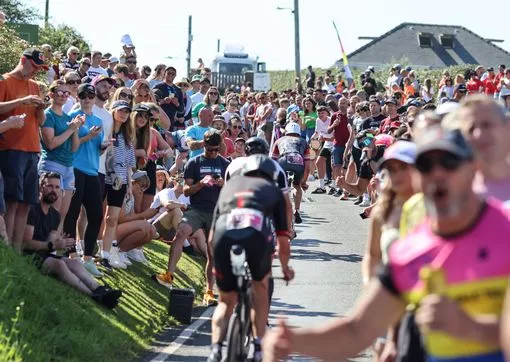 Images: Huw Fairclough for IRONMAN