ONE of the newest independent schools in Wales will be sending two students to Oxford University this September after celebrating outstanding A-level successes.
Penny Johnson, 18, from Colwyn Bay, and Coby Chan, also 18, from Hong Kong, were the stand-out performers at Myddelton College in Denbigh as two thirds of the school's 35 Year 13 students achieved A star to B grades.
Penny is headed for Somerville College to study Psychology and Linguistics after gaining A-stars in Biology and Marine Science and an A in English Language.
She said: "It has been nerve-racking but it all pays off when you get the results because I hadn't thought about going to Oxford until I did well at GCSE's two years ago.

"It was very different from doing everything from home in the pandemic but I think studying English Language here at Myddelton was the subject that really sparked my interest.
"It was good to take the exams normally this time but it was still stressful knowing I had to get an A star and two As but it's such a relief and Oxford is really lovely with a nice atmosphere and very friendly."
Mum and dad Sharon and John have also been celebrating older sister Finola passing her accountancy exams and John said: "We are absolutely delighted. We would have been proud of Penny whatever because we knew how hard she has worked.
"She just got the right offer but she has sacrificed so much and really deserves her success."

Head of Boarding Coby, who last year won a gold award at the Royal Society of Chemistry Olympiad and gained an A-star in his Chemistry A-level at just 16, added further A-stars in Maths and Physics and an A in Further Maths.
Speaking from his family home in Hong Kong he said: "I found out I'd got the grades about an hour ago, at 3pm our time and I got the grades I needed for Oxford and I'm delighted.
"My family are with me right now and they are even happier than I am and we're going off to a very good restaurant this evening to celebrate.
"I'll be back in the UK in late September to start at Oxford but I'll always be grateful to Myddelton College for helping me achieve this."

A jet-lagged Lauren Malpas, from St Asaph, flew in from two weeks volunteering in the Maldives on a project to rescue stranded sea turtles to a phone call from Southampton University offering her a place to study Marine Science.
Lauren, who gained an A star in the subject along with an A in Geography and C in Biology, said: "I've been working in a rescue centre for sea turtles and some of them are really big, up to 80 kilos and it took two of us to lift them.
"But it has been fantastic and I've learned such a lot and to get this news is just brilliant. Southampton is one of the top universities for Marine Science so I'm so happy that the stress is all over.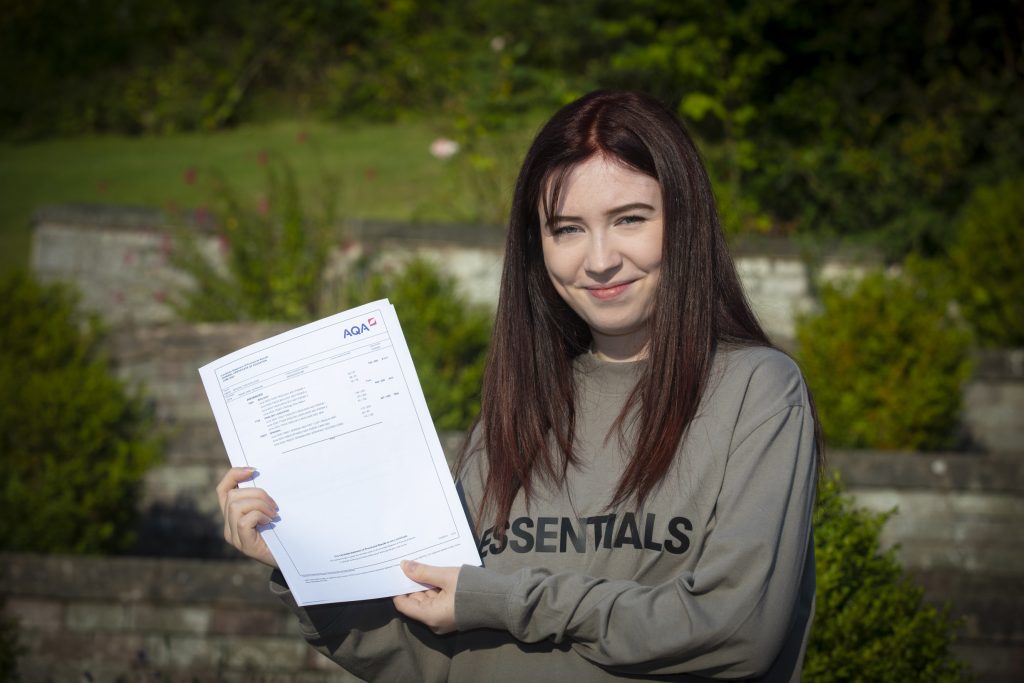 "The jetlag is kicking in now though so I'll be driving home soon to get some sleep."
Head Boy Will Griffiths, from Higher Kinnerton, in Flintshire, is off to St Andrew's University in Scotland to study Physics after As in Physics and Maths and a B in Economics.
Will said: "I really liked St Andrew's. I'm not really a nightlife sort of person and it's such a lovely place. They seemed keen on me and it's one of the top places to study Physics."
"I was nervous coming here today though but it's such a relief knowing I'm in."
His dad, John, said: "The last couple of days have been a bit stressful but his mum and I are very proud of him. He worked extremely hard."
Clementine Mealor-Pritchard is into prestigious arts and drama college Central St Martin's in London where older brother Gabriel is already a student.
She gained an A star in Art and Cs in English Literature and Language and said: "It was my top choice but I only found out this morning that I'm definitely going there.
"London is such an exciting place but my brother is there and my mum and dad are really chuffed."
Mum Nikki said: "It's a very competitive college to get into so she had to get the grades and we knew they wouldn't be as generous this year so it was such a relief that she made it."
Oliver Lewis, from Connah's Quay, will be at York St John University to study Creative Writing and English after an A star in Art, and A in English and a C in English Language.
Oliver, who has several books published already, has been working on a book of poetry and has been doing readings of his work around the country.
He said: "I'm still writing and was short-listed for an Orwell Prize have just finished a book of my poems.
"I did feel nervous this morning but I think doing the readings helped me with any nerves and I'm just looking forward to going to York. It's a lovely city."
Will Stone, from Efenechtyd, near Ruthin, who works on a small family farm amnd tends a herd of Beltex sheep, is going to Harper Adams University in Shropshire to study agriculture.
He said: "This is the first step in a career in farming and I'm really looking forward to it.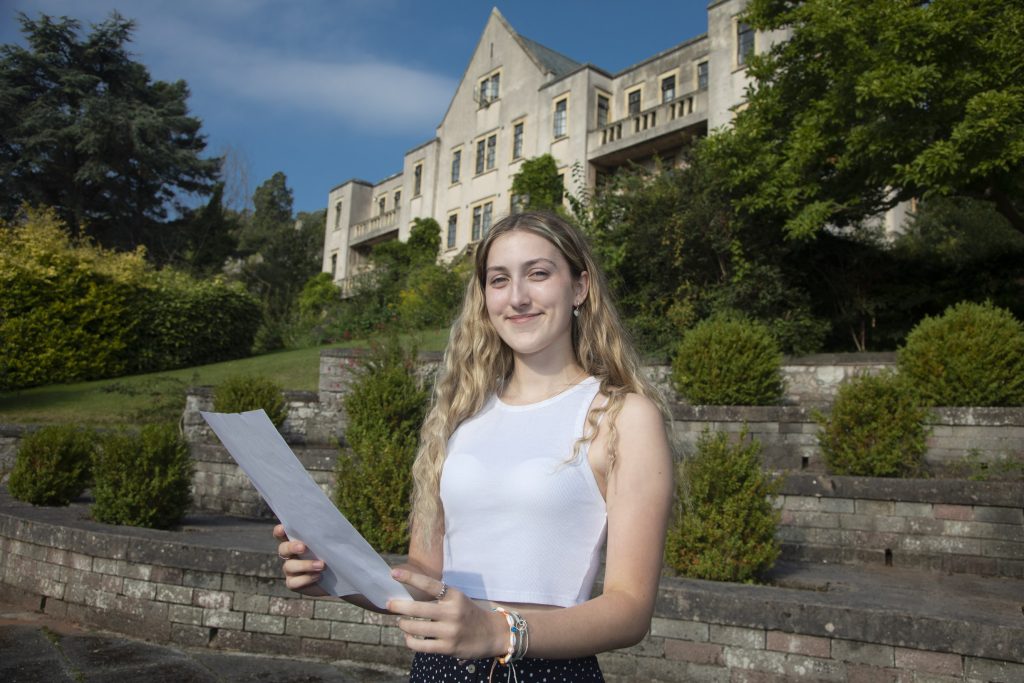 "I've just started keeping my own sheep and hope to start showing them soon."
Maddy Ellis, from Denbigh, is off to Goldsmiths College, London, to study Law armed with As in History and Geography and a C in Spanish, while Amelia Brewer, from Prestatyn, gained As in Maths, Computer Science and Physics and is off to Bristol University to do Computing.
Headmaster Andrew Allman said: "These results are a fair reflection of how hard the students have worked and achieved in all areas of the curriculum.
"I think marking has been much more stringent this year after the pandemic and I'm sure that will be apparent in the results nationwide but here at Myddelton I believe they have worked very hard and done well and most of them will be going on to their first-choice universities.
"The most important thing for us is that our students achieve their full potential but we also believe that we shouldn't just be an exam factory but should give our pupils the opportunity to pursue other activities, especially outdoors.
"We believe those experiences provide them with a well-rounded education to prepare them for university and enable them to get the most out of their further education."
Myddelton College, an award winning Independent co-educational day and boarding school, was the UK's newest independent school when it opened in the autumn of 2016 and is the only school in North Wales with a 5G network.
The school currently has 350 pupils, 75 of them boarders and 70 staff, 35 of them teachers and Mr Allman added: "We want to provide to well-rounded education and give all our pupils a breadth of opportunities, indoors and outdoors including the chance to work with and form bonds with people and countries all over the world."
For more information about Myddelton College go to https://www.myddeltoncollege.com/For more information about Myddelton College go to https://www.myddeltoncollege.com/