A UNIVERSITY graduate from Haverfordwest has been accused of the brutal rampage which resulted in the deaths of three individuals in Nottingham.
The accused is Valdo Calocane, who hails from a local churchgoing family – the news of his alleged involvement has sent shockwaves through the community.
The Herald can now reveal previously unknown details about the suspect, having received information from Nottingham Police.
Calocane, completed his degree in mechanical engineering last summer. Prior to attending university, he grew up in Haverfordwest, where his academic abilities were well-known.

During his studies at university, Calocane resided in close proximity to the section of Ilkeston Road where the tragic incidents occurred in the early hours of Tuesday.
He was apprehended at 5:40 am on Tuesday on suspicion of murdering Grace O'Malley-Kumar and Barnaby Webber, both first-year students at the University of Nottingham.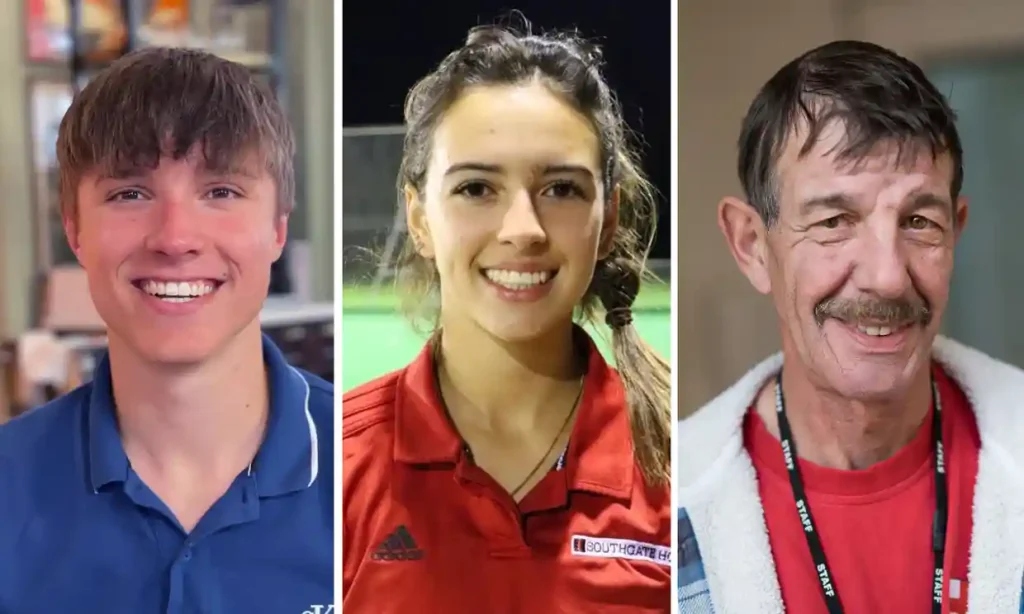 Police have confirmed that the individual in custody is the same person observed entering a supported living complex on Mapperley Road.
CCTV footage depicts the moment officers employed a Taser to subdue and handcuff the suspect after the fatal stabbings that transpired in Nottingham.

The rampage, which spanned a harrowing 90 minutes, also claimed the life of Ian Coates, a 65-year-old caretaker, and left three pedestrians injured, one of whom remains in critical condition. The critically injured individual has been identified as Wayne Birkett, a factory worker. The Nottinghamshire Police have been granted an additional 36 hours to question the suspect.
A former housemate divulged to police that the accused had confided in her about his deteriorating mental health, sharing his experiences of perceiving hallucinations and auditory delusions.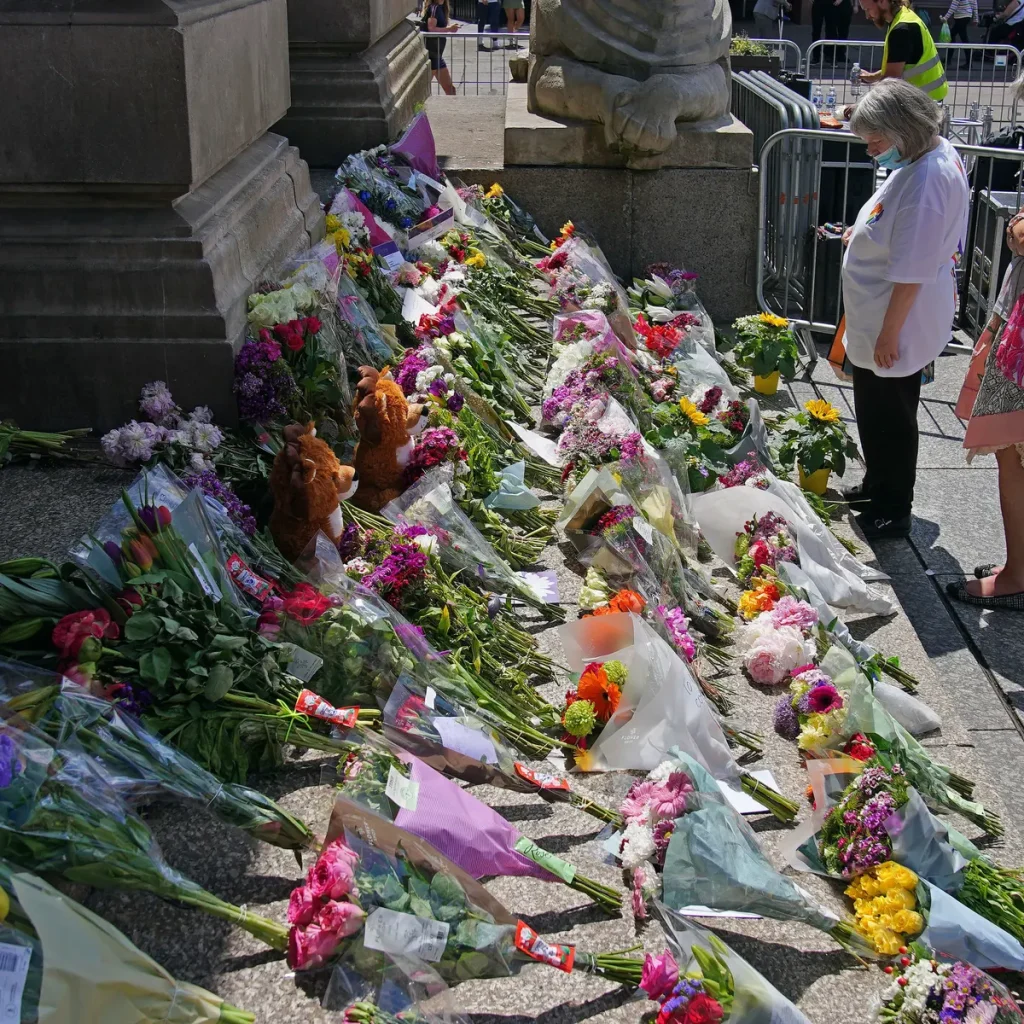 "He seemed like a normal guy. I didn't know him too well, but he didn't do drugs or drink excessively," she revealed. "Originally from Guinea, he had been living in the UK for some time. He struggled with his mental health, claiming to witness and hear things that weren't there. We were housemates in 2020 when he was pursuing a master's degree in mechanical engineering. Though we lost touch, I believe he graduated last year and continued residing in Nottingham."
Calocane attended Sir Thomas Picton High School, which was recently renamed Haverfordwest High School.

His family actively participates in worship at Haverfordwest's Calvary Church, on Trafalgar Road, situated a mere quarter-mile from their residence.
Hazel Vaughan, the wife of minister Adrian Vaughan, expressed shock at the accusations and described the Calocane family as "amazing" and "lovely."
"We haven't seen Valdo in years. I had no idea he had moved to Nottingham," Mrs. Vaughan shared.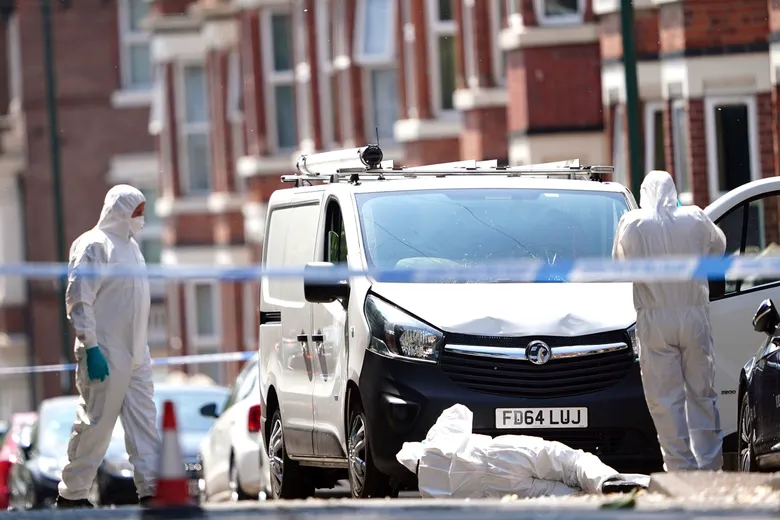 Coincidentally, the church had earlier posted a message on Facebook, expressing solidarity and support for those affected by the tragic events in Nottingham, urging prayers for comfort and hope.
Calocane's family reside in the former RAF houses. As of now, there has been no response from the family's residence.
Marlene Raymond, a neighbour from Haverfordwest, reminisced about the Calocane family, describing the eldest son as smart and handsome.
She praised the family, emphasizing their good looks and the intelligence and politeness of all three children.
Another neighbour attested to the family's quiet demeanor and absence of any prior trouble, stating, "They're a nice family; both parents work, with the mother employed as a nurse at the local hospital."
Today, Nottinghamshire Police confirmed that the suspect in custody is a former student of the University of Nottingham.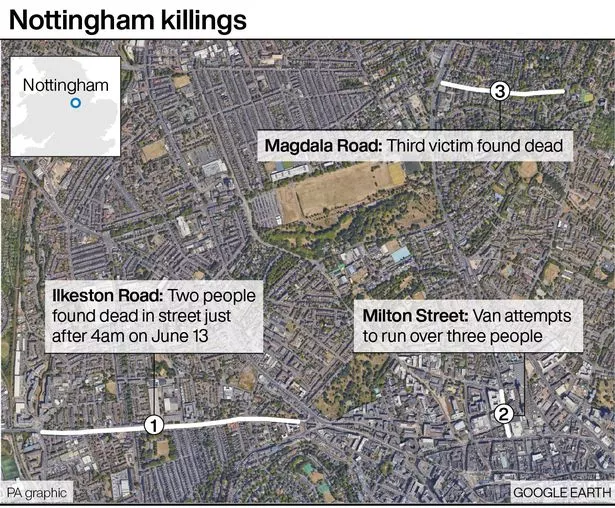 However, they assert that this connection is unrelated to the attack.
CCTV footage captured the suspect's arrival at Seely Hirst House, a property on Mapperley Road, at 5 am on Tuesday, just moments before his arrest.
In the footage, he can be seen attempting to enter through a ground-floor window. Resident Trevor Proverbs intervened, delivering a punch that forced the suspect to retreat.
Reports have emerged suggesting that Calocane visited the headquarters of MI5, the UK's intelligence agency, in August.
Apparently, he demanded entry and was subsequently escorted off the premises by security personnel.
The Home Office declined to comment on these allegations when approached by the press.