LOCAL Anglesey residents will soon begin to move into their new homes as the development of six new apartments in the heart of Beaumaris has now been completed.
The modern apartments on Steeple Lane, Beaumaris is the latest development to provide quality affordable housing for Anglesey residents.
The scheme has been welcomed by Anglesey's Deputy Leader and Housing Service portfolio holder, Councillor Gary Pritchard and his fellow Seiriol ward members; Cllr Carwyn Jones and Cllr Alun Roberts.
Cllr Pritchard said, "This is the latest council housing development project on the Island. It represents our continued commitment to provide affordable social housing to local tenants within the heart of their communities."

He added, "Increasing our social housing stock is a strategic target that is highlighted in our Housing Strategy Plan (2022-2027)."
The former Beaumaris Social Club building has been transformed into six new and modern apartments which include an open plan kitchen and living area, storage space and a bathroom.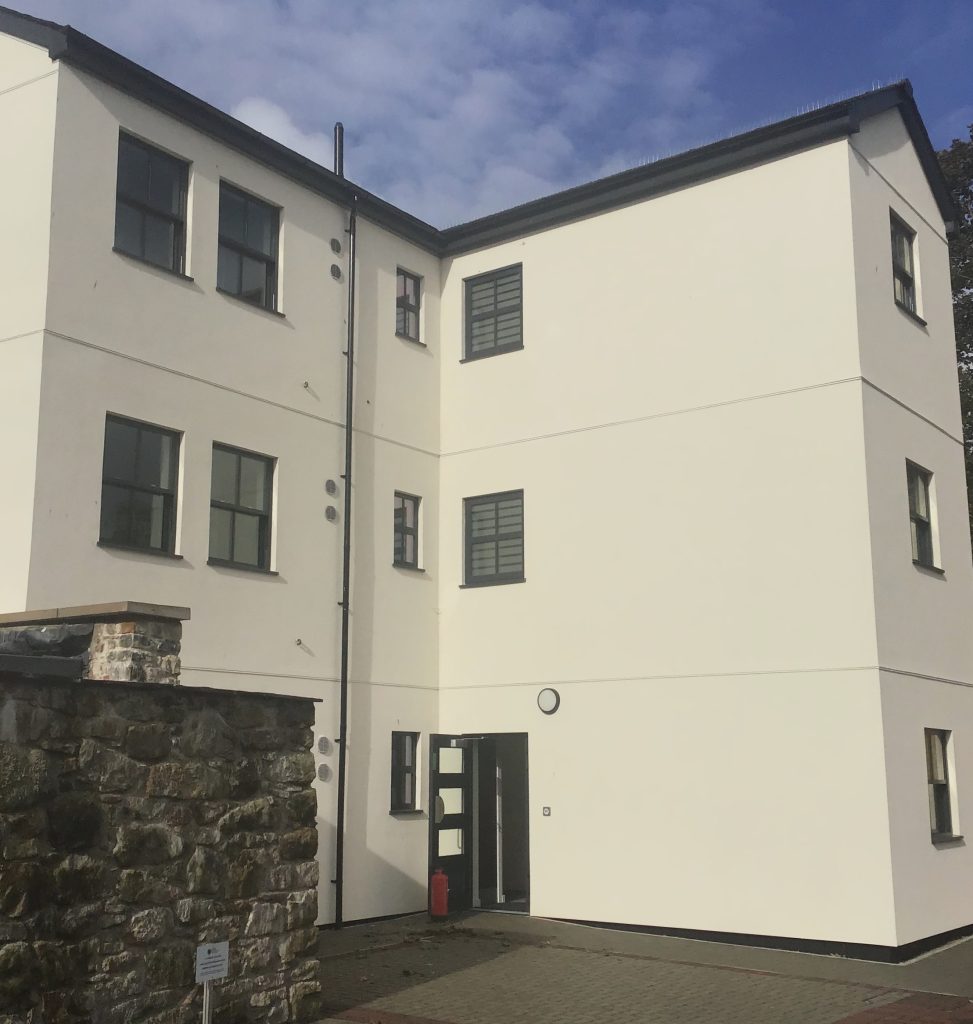 Responding to local housing challenges is one of the Council Plan's strategic objectives in order to ensure that everyone has the right to call somewhere 'home'. The apartments have also been designed to be energy efficient, which compliments the Council's Towards Net Zero Plan (2022-2025).
Anglesey's Head of Housing Services, Ned Michael, explained, "This site was identified as a potential housing development as the previous building was left empty for almost 20 years. The project provided the Council with the opportunity to add its housing stock, securing a long-term future for the site and providing affordable quality housing to local residents."

He added, "Working with key partners – including the Welsh Government, housing associations and other agencies to ensure that we are meeting housing needs through offering varying tenures in local communities."
The Council had bought the building via a Compulsory Purchase Order (CPO) after the building had fallen into disrepair and came to be in a serious and dangerous condition.
Located close to three grade ll listed buildings; the Beaumaris Gaol, built in 1829, St Mary and St Nicholas Church and the Iorwerth Rowlands Centre, the site is at the heart of the original medieval town.