WALES finds itself on edge once again as the aftermath of Storm Babet continues to haunt communities in the north of the country. The images of a submerged supermarket and inundated homes in north Denbighshire serve as a stark reminder of the devastating impact of extreme weather events. As the nation braces itself for the arrival of Storm Ciaran, concerns over the region's flood prevention measures have come under intense scrutiny.
In the wake of the destruction caused by Storm Babet, Vale of Clwyd MP, Dr James Davies, has taken proactive steps to address the vulnerabilities exposed by the recent deluge. Dr Davies has called for an urgent meeting with key authorities, including Natural Resources Wales (NRW), Dwr Cymru/Welsh Water, and Denbighshire County Council, to identify the root causes of the flooding and devise effective preventative measures.
Having witnessed the aftermath of the catastrophe firsthand and engaged with affected residents, Dr Davies highlighted several factors contributing to the flooding. Inadequately-flowing drainage ditches and significant quantities of surface water within culverts were identified as major issues. Dr Davies specifically pinpointed locations such as Marine Holiday Park, Kingsley Avenue, Ffordd Derwen, Maes y Gog, and Clwyd Retail Park, including Sainsbury's and other retail units, where poorly flowing water exacerbated the flooding.
In a letter addressed to NRW, Dwr Cymru/Welsh Water, and Denbighshire County Council, Dr Davies expressed his concerns, stating, "There were a number of locations where concerns have previously been raised over flooding risks, or which have been flooded sometimes multiple times in the past." He emphasised the need for better maintenance of drainage channels, suggesting the implementation of improved pumping systems to prevent water stagnation during heavy rainfall.

Responding to Dr Davies' concerns, Sara Pearson, NRW Operations Manager – Flood Risk and Water Management, assured that a meeting would be arranged to discuss the issues raised. She also highlighted ongoing efforts to assess flood assets' performance across North East Wales. However, the impending threat of Storm Ciaran looms large, prompting collaborative efforts between agencies to bolster defences and minimise further risks to vulnerable communities.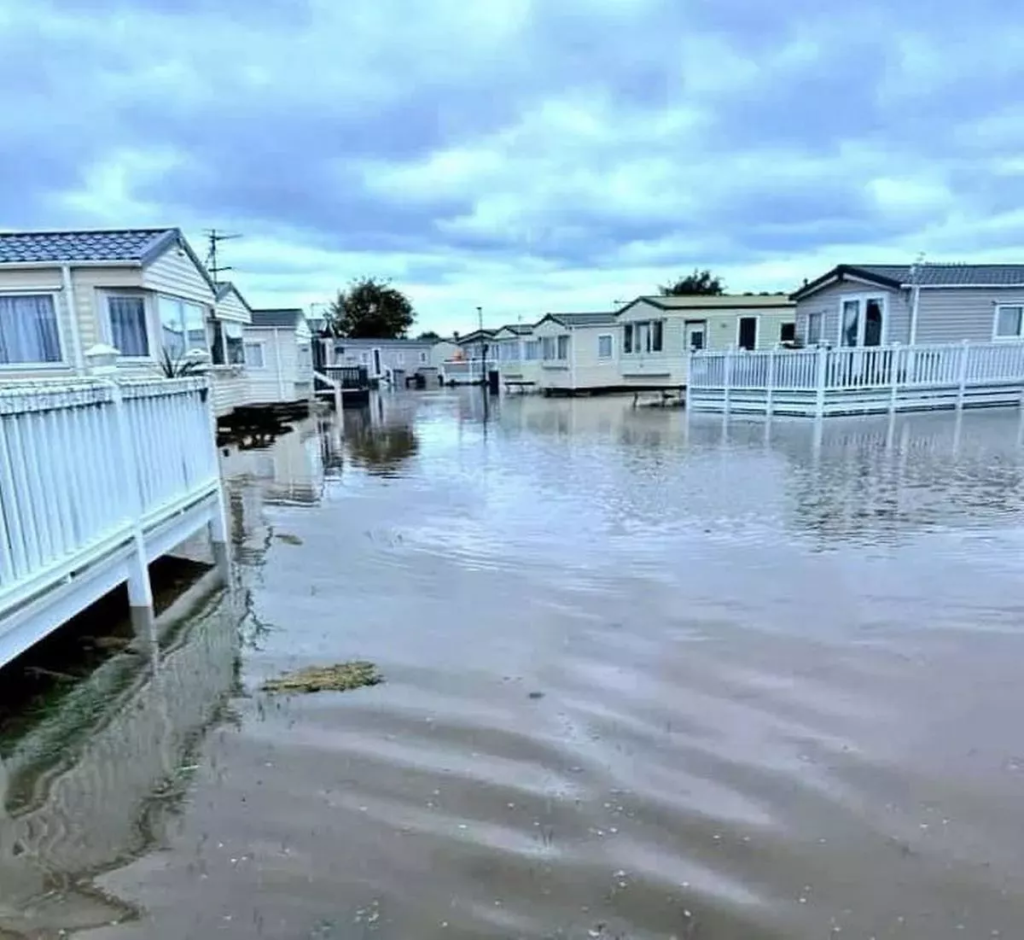 Denbighshire County Council echoed the urgency of addressing flood-prone areas, emphasising their continuous collaboration with partners such as Dŵr Cymru/Welsh Water, NRW, and the Welsh Government. While the council conducts year-round maintenance operations on drainage infrastructure, practical constraints limit individual property assistance during flood events. Plans are already in motion to scrutinise the details of Storm Babet's flooding in collaboration with Dŵr Cymru/Welsh Water and NRW, fulfilling the council's statutory duty to investigate and report on such incidents.
Dwr Cymru/Welsh Water expressed their commitment to cooperating with all agencies involved in investigating the causes of the flooding. The upcoming meeting between Dr James Davies MP and the concerned parties signifies a crucial step towards understanding the challenges faced and developing effective strategies to safeguard communities against future calamities.
As the nation anxiously awaits the arrival of Storm Ciaran, the resilience of Welsh communities is put to the test. The collaborative efforts of authorities and proactive initiatives from leaders like Dr James Davies serve as beacons of hope, demonstrating a united front in the face of nature's wrath. Only time will tell if these efforts are enough to shield Wales from the impending storm and future climate challenges.