A JUNIOR football team from Prestatyn is hoping a brand new kit will keep them on course for a league title.
Unbeaten Prestatyn Athletic can top the Rhyl and District Under-12 Division if they win their games in hand after a run to the semi-final of the North Wales Under-13s Cup against teams a year older.
The new kit is courtesy of a grant from leading Welsh food distribution company Harlech Foodservice who were impressed by the progress of a side which has spent the past two seasons playing in a division for boys a year older than them.
Coach Andy Parry, a former goalkeeper with Prestatyn Wanderers, has been working with the boys since they were three years old when there were just four of them – they now have a strong squad and play in the nine-a-side Rhyl and District Junior League and next month are competing in an International Tournament in Blackpool.

Andy said: "I set up the team for my young lad and we've grown in numbers every season and now we're up to 14 and they're doing really well.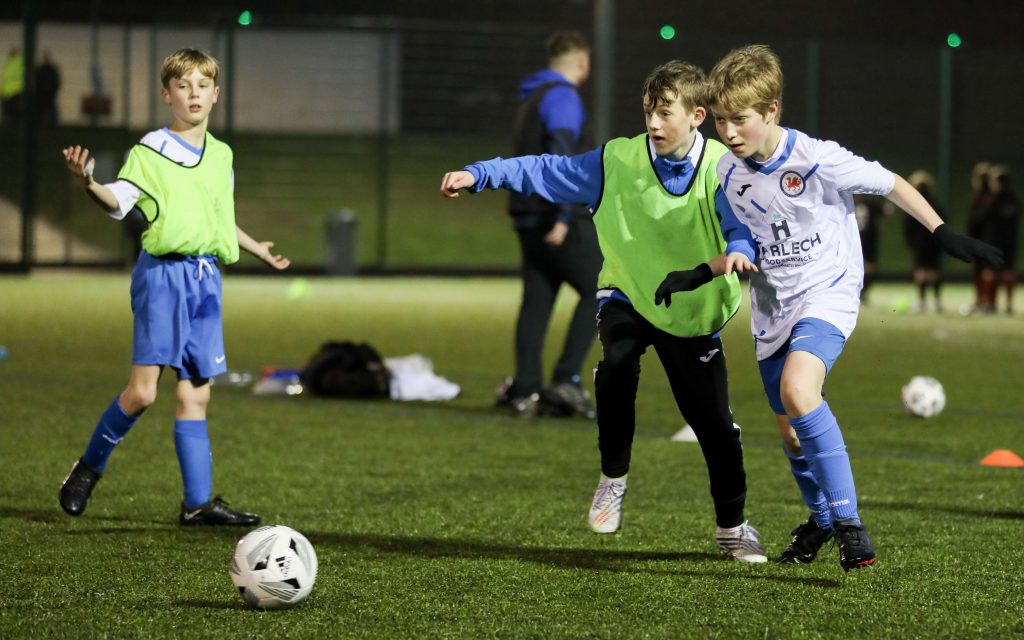 "We have a good mix of lads here. It is nice to win the cups but the main reward is seeing the development of the players and the smiles on their faces.
"We spent the last two years playing against sides a year older than us and we still did well and made up for the difference in age and size with skill and teamwork.
"We like to play football. We build out from the back and through the midfield so everyone in the team is involved."

Andy works with assistant managers Dee Hobson and Mason Parry and the squad has weekly training sessions under lights on the 3G pitches at St Asaph Sports Centre.
David Roberts, Harlech's Key Account Manager for Education, dropped in on a training session and was impressed. He said: "They're a very talented group of players who clearly love their football and play the game in the right spirit.
"That's a real testament to the coaches who have worked with them for such a long time and watching them in training I can see how they've had such a good season and have been able to compete against older boys for the past two years."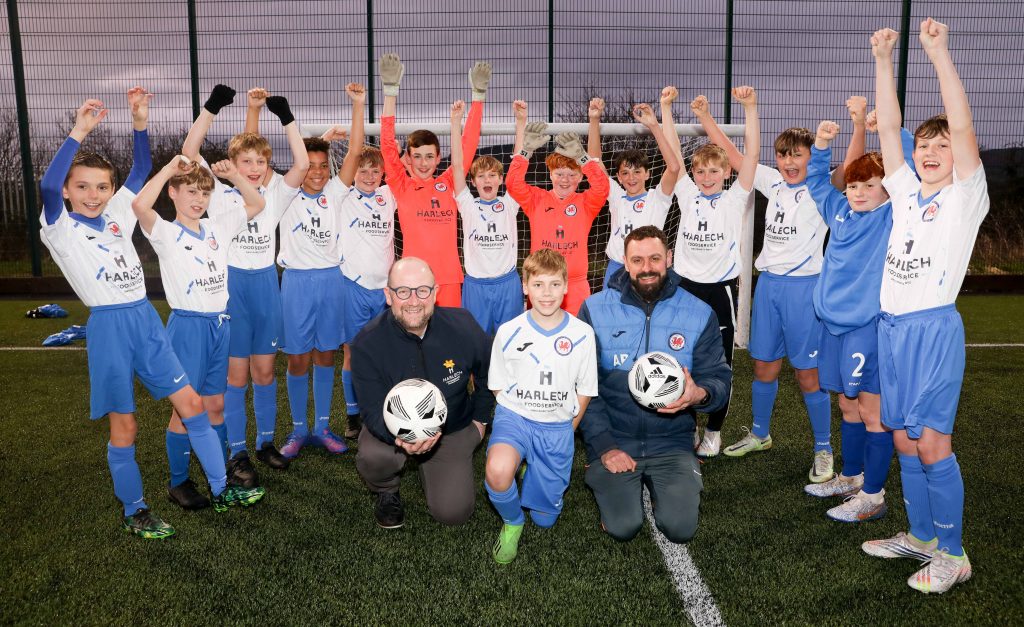 Harlech Managing Director David Cattrall said: "In the past 50 years we have grown from small beginnings into a major North Wales company with our base in Criccieth and we couldn't have done that without the support of our loyal customers across the region.

"This charity fund is our way of saying thank you to the people of that community by sharing in our success and putting something back into the area which has supported us."
Harlech Foodservices was founded by Colin and Gill Foskett above a shop in Harlech in 1972 and now delivers up to 5,000 product lines to cafés, restaurants, pubs and public sector customers across North and Mid-Wales, Shropshire, the Midlands and the North West from its modern bases in Criccieth and Chester.
Colin and Gill's sons and daughter are still on the board and the third generation of the Foskett family are now among a workforce which has grown steadily as the business has expanded to include NHS Wales, care homes and schools, colleges and universities.
For more on Harlech Foodservices go to https://www.harlech.co.uk/