LABOUR councillors in Flintshire have spoken against party plans to expand the Senedd and called for a referendum on the issue.
Flintshire Council cabinet members, long-serving Mold East Cllr Chris Bithell and Shotton West Cllr Sean Bibby have spoken out against First Minister and leader of Welsh Labour Mark Drakeford's controversial proposals to increase the size of the Senedd to 96 members.
Consultation has opened on a bill to expand the Senedd along with plans to decrease terms from five years to four years and change the voting system from a mix of 'first past the post' and proportional representation (PR), to PR only using the D'Hondt formula.
This would create 16 large constituencies in Wales with six members representing each one. The consultation closes in early November, but concerns have already been aired that this could give more advantage to the largest political parties and would come at a huge financial cost to the public.

Debating the bill at a full meeting of Flintshire Council, Cllr Bithell did not hold back in opposing the proposed changes.
He said: "I don't know where to start really because there's so much here that I oppose.
"It's complicated and it's vitally important the public know what they're voting for and the voting method that's going to be used.
"The more explanations have been given, the more the word 'fiddled' came into my mind in terms of getting a result.

"First past the post has its drawbacks as far as some people are concerned, but in any competition there are winners and losers and this system seems to me to allow everyone to be a winner.
"A few years ago we did have a referendum nationally on this and it was overwhelmingly rejected.
"I'm very conscious as a historian it was PR which got the Nazi's into power in Germany – they came in as a minority party in a coalition and the tail ended up wagging the dog and in control, and I'm very concerned about the possibilities of where this could end up."
Cllr Bithell said he also feared residents would be left unclear about who to go to with problems.

He added: "The other thing I'm concerned about too is the cost of this. With an additional 30 members in the assembly, it doesn't stop there – there'll be officers and people who serve those members of the Senedd and that comes at a considerable cost.
"Can we afford this at this moment in time? I don't think so."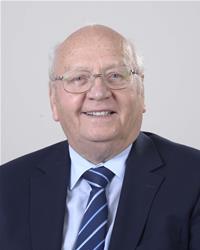 Concerns were also raised by another Labour councillor putting party politics aside, Cllr Bibby, who felt there are more democratic systems that could be adopted than what is being mooted.
He said: "One thing that really concerns me is I'm very unhappy with the idea of closed party lists.
"Those sitting in the Senedd should also have an individual mandate from the people that sit there. I don't think closed party lists are very democratic.
"If we are moving to a full proportional representation system, a single transferrable vote as used in Ireland where the voters are able to select individual candidates is far more democratic.
"I think it really disadvantages independent candidates where the public wishes to support them."
He added: "Given the current mood music of the financial situation we find ourselves in, members of the public may be asking a very valid question – is this the right time to be pursuing such a considerable change in the Senedd's make up?
"Is that money better spent on frontline services? That's where the priority needs to be."
Cllr Bibby also felt the issue should be put to a full referendum.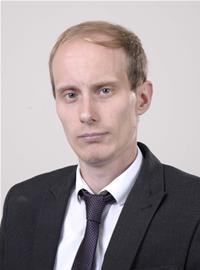 Opposition councillors were united with those across the council chamber, with Buckley Pentrobin Cllr Mike Peers, an independent, saying the public want more money spending on frontline services, "not more politicians based in Cardiff".
He added that no evidence had been provided for the need to increase the Senedd and feared a reduction in constituencies could see the number of councils in Wales could also be reduced.
Buckley Mountain Cllr Carol Ellis (non-aligned) said: "We've seen criticism of the Welsh Government in the last few weeks spending money on the 20mph, we've got hospitals with nine or ten ambulances outside.
"With the pressure on budgets I don't think it's a very good idea and I could not support it in any way."
Wrexham Council leader Mark Pritchard (Ind) expressed his opposition to the proposals earlier this month, saying: "They're looking to introduce more MS's. It's as if the world's turned upside down in Cardiff, I just can't understand it.
"There's always a political time to do things and this is not the time to do what they're doing, and I do think they need to review it."
Flintshire Councillors will have a workshop on the consultation before the authority issues its response to it.