A WELSH Government minister dropped by to help children, staff and council officials celebrate the official opening of a Bangor school.
It was also an opportunity to mark an £8M investment into Ysgol Y Garnedd.
The school first opened its doors to pupils back in November 2020, during the pandemic.
On Thursday, May 18, it welcomed Jeremy Miles MS, Welsh Government Minister for Education and Welsh Language along with other community leaders.
They included Cyngor Gwynedd's Councillor Beca Brown Cabinet Member for Education; Councillor Medwyn Hughes, Cyngor Gwynedd Chairman and local member Councillor Elin Walker Jones.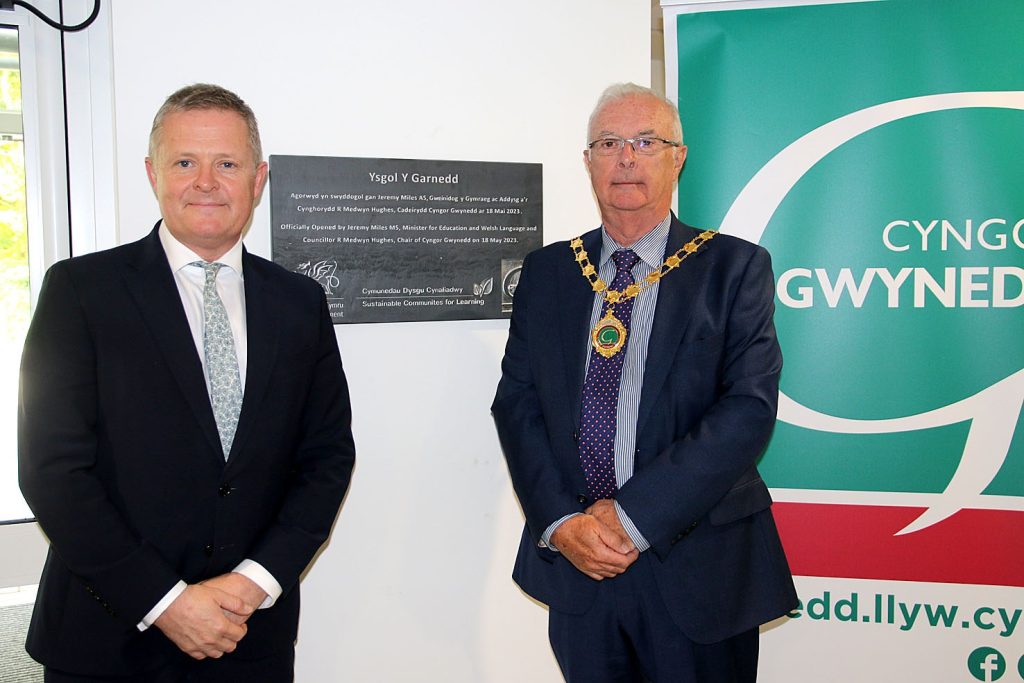 The visitors dropped by to see how pupils, teachers and the wider community were now benefiting from the new school.
During their special day Ysgol Y Garnedd pupils gave a theatrical performance for the guests.
Mr Miles and Councillor Hughes also unveiled a plaque.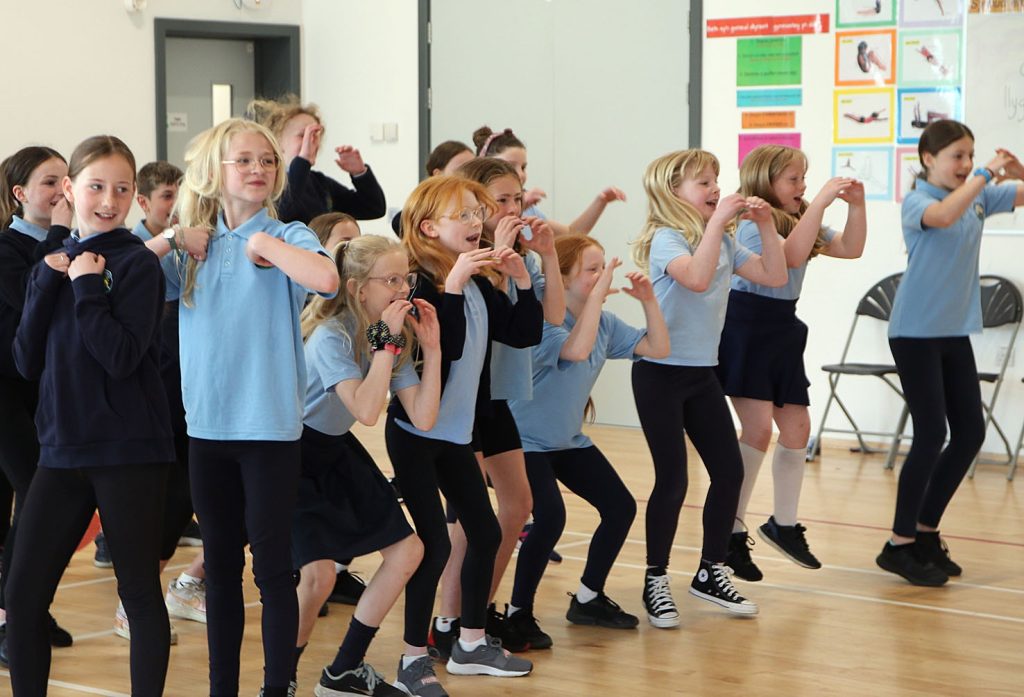 According to Cyngor Gwynedd, the new school has "successfully combined the traditional and welcoming family feel of the old school with 21st Century teaching and learning resources."
The new facility includes a music room, a multi-use community hall, dedicated space for specialist units, Cylch Meithrin and childcare.
Llinos Davies, Ysgol Y Garnedd headteacher said:
"Today is a special occasion for all Ysgol Y Garnedd stakeholders. The school has been providing education and experiences of the highest quality over the years, and although the old building was homely and familiar, it was not ideal to meet the educational needs of the twenty-first century.
"The pupils, staff and Governors are proud of the new Ysgol Y Garnedd building, and the pupils have settled into their new classes which are named after the well-known mountains of Eryri.

"There are great resources such as a dedicated music room, a room for cooking, gymnasium and a hall, all of which enrich our pupils' education.
"I would like to take the opportunity to thank everyone who has made this dream come true. We look forward to continuing to provide first class Welsh language education in a safe, encouraging and happy environment."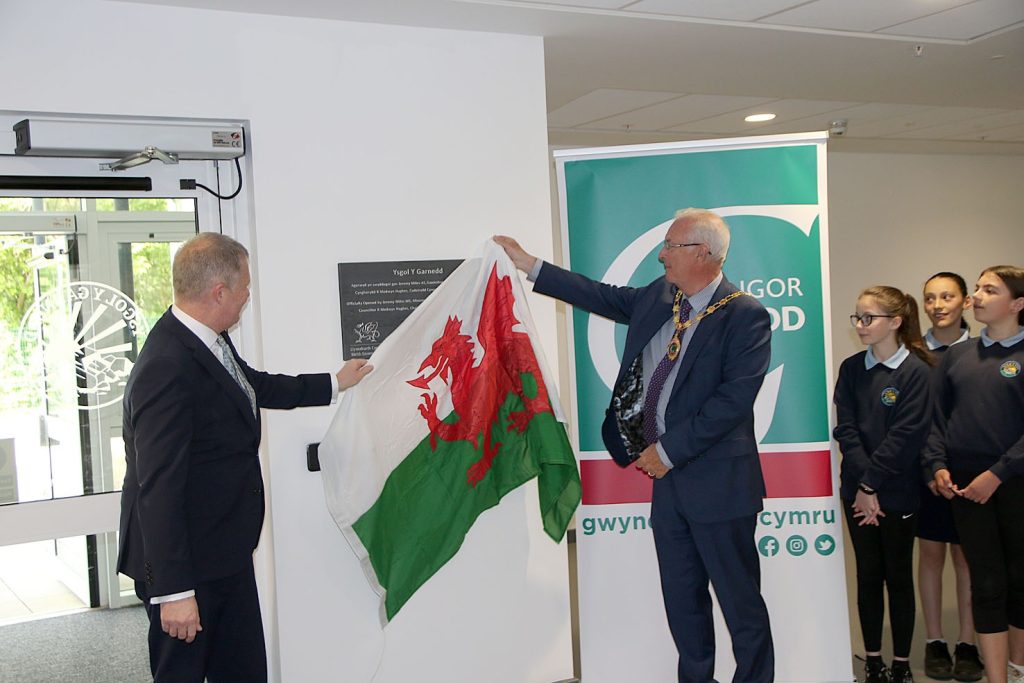 Minister for Education and Welsh Language Jeremy Miles said:
"It's a privilege to see first-hand the difference this fantastic new school building is making to both pupils and staff, which has been delivered thanks to funding from Welsh Government's Sustainable Communities for Learning Programme.
"These state of the art facilities, where wraparound pre-school and specialist support units have been intrinsic to the design, means that we can provide the best learning environment for all our children to nurture their individual abilities and ensure high standards and aspirations for all."
Councillor Beca Brown, Cyngor Gwynedd Cabinet Member for Education added:
"Increasing demand for places at Ysgol y Garnedd meant that the structure of the old building was no longer suitable. Ysgol y Garnedd is a perfect example of our ambition to improve resources and buildings to create a learning environment of the highest possible quality.
It's a pleasure to be here today to celebrate the official opening and it's great to see the children and staff enjoying the resources available to them."
Ani and Nel, pupils in year five, said:
"The building is big with a lot of space to move, learn and do Physical Education. I think that the play area is fantastic. I love the equipment. The classes are large and more colourful. The school is a very happy place."
The contractors behind the impressive building work are Read Construction. Richard Smart, Contract Manager, said:
"The whole team at Read are very proud of this fantastic project.
"Despite the challenges with the COVID19 pandemic, we have all worked together to provide an excellent school environment for the 21st Century for pupils, teachers and the wider community."